With just how advanced our modern tech gadgets have gotten, it is fairly easy to find yourself in a situation where your device doesn't exactly work as expected. Oftentimes, a quick restart or reboot should suffice but sometimes, you need to hard reset.
Hard resetting deletes everything from your device and restores factory settings so you start with your device from a clean slate. In this post, we shall guide you through the simple steps of factory resetting your Android TV to default settings.
Advertisement - Continue reading below
This process should be safe to perform on your TV but as expected, you will lose everything you have on it. This includes apps, media files, photos, account logins, and so on. A backup is therefore recommended. This can be done by syncing items from your account in the Android TV settings as backups don't work on TVs as they do on Android phones.
How to reset your Android TV or Google TV
First things first, you might want to remove your associated Google Account from your Android TV. This will save you a lot of trouble when setting it up again by not triggering the built-in Factory Reset Protection, more on that here.
---
Read More:
---
Now to reset your Android TV, simply follow the following steps.
Remove Google Account
Go to Settings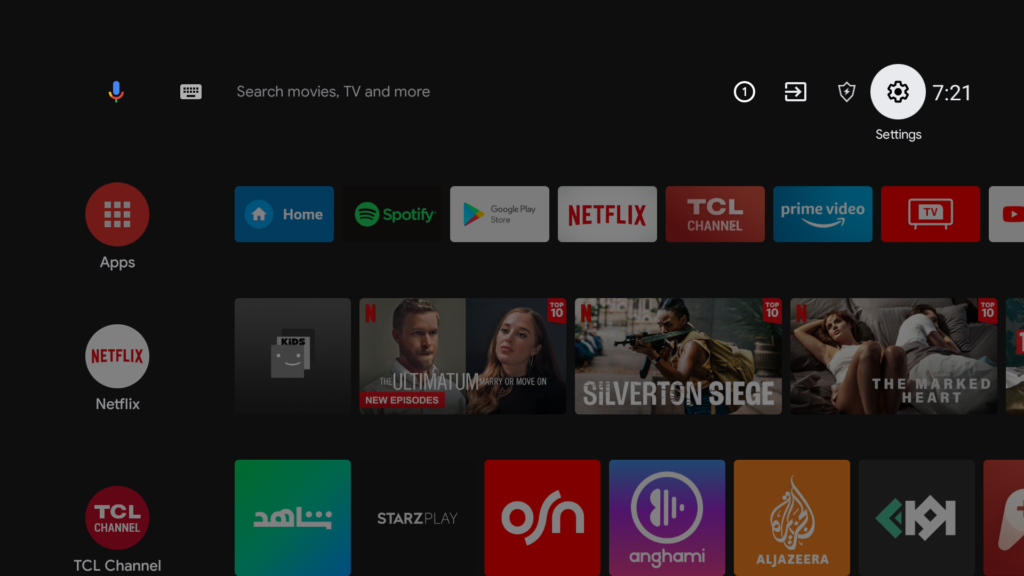 Select Device Preferences
Scroll down to Factory Reset and click on that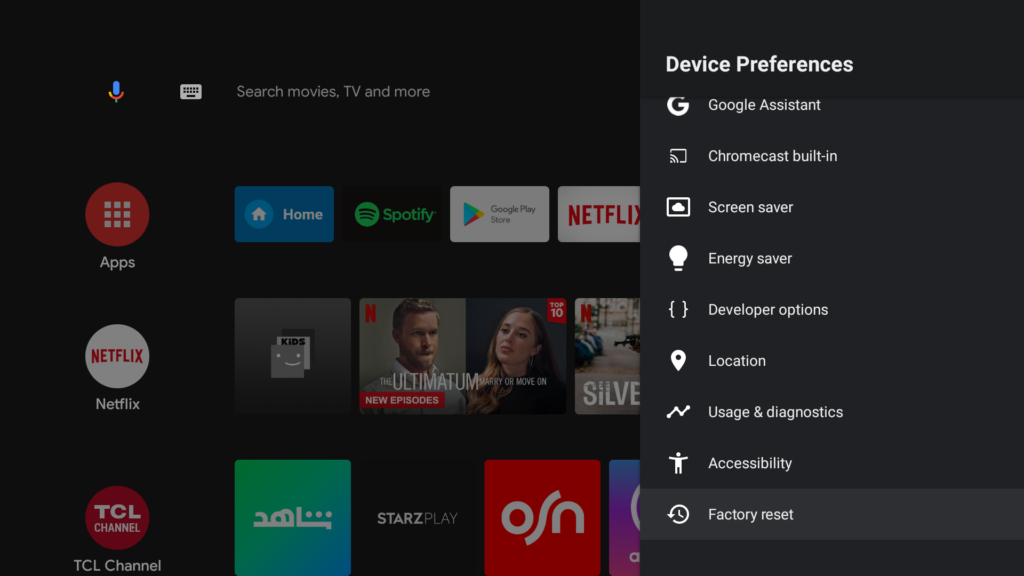 Confirm you selection and you might be asked to enter a provided PIN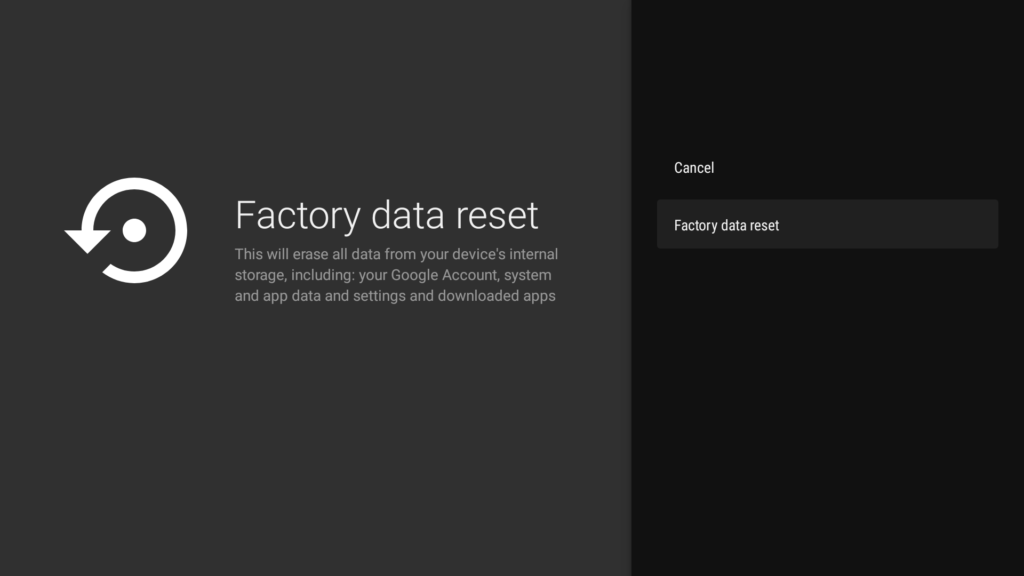 And that should basically be it. the TV will run through the whole reset process through a series of reboots. This can take anywhere between 3 to 5 minutes so let it do its thing.
Once the process is done, the TV will reboot to a welcome screen that will guide you through the setup process. If you were resetting it to give it away or sell it off, you can turn it off and package it for shipping now.
Advertisement - Continue reading below