If you haven't heard or seen a movie on Netflix by now, you probably live under a rock. The movie streaming platform is by far the most popular movie streaming platform we have around – boasting roughly 209 million global paid memberships as of Q2, 2021. The movie streaming giant also recently hit a major milestone – a fictional drama from South Korea (Squid Game) is its most-watched series – with over 111 million fans watching the show since its release.
Yes, Netflix is the biggest and most used movie-streaming platform in the world, however, streaming content on the platform isn't always smooth. Like other platforms with apps and websites that rely on the internet and other hardware to function, users will definitely face issues occasionally. Here are some of the common issues you might face and how to fix Netflix app not working:
Advertisement - Continue reading below
Netflix Service Outage
This is becoming a norm these days. Facebook along with its properties; Messenger, Instagram, and WhatsApp experience outages occasionally – the most recent lasted for nearly 5 hours. Netflix also experiences service outages occasionally. If you're unable to use the Netflix app or the website, the first thing you should do is find out if the service is down. To do this, visit Netflix's down detector page.
Network Connection Issue
Now, this is a common issue. You should always check your internet connection and phone signal. If your internet is down, Netflix won't work. You can also test your internet connection and speed on the Netflix app to be sure they're perfect. Here's how to do this: Open the Netflix app>>visit your profile>>select App Setting>>scroll down to the Diagnostics section.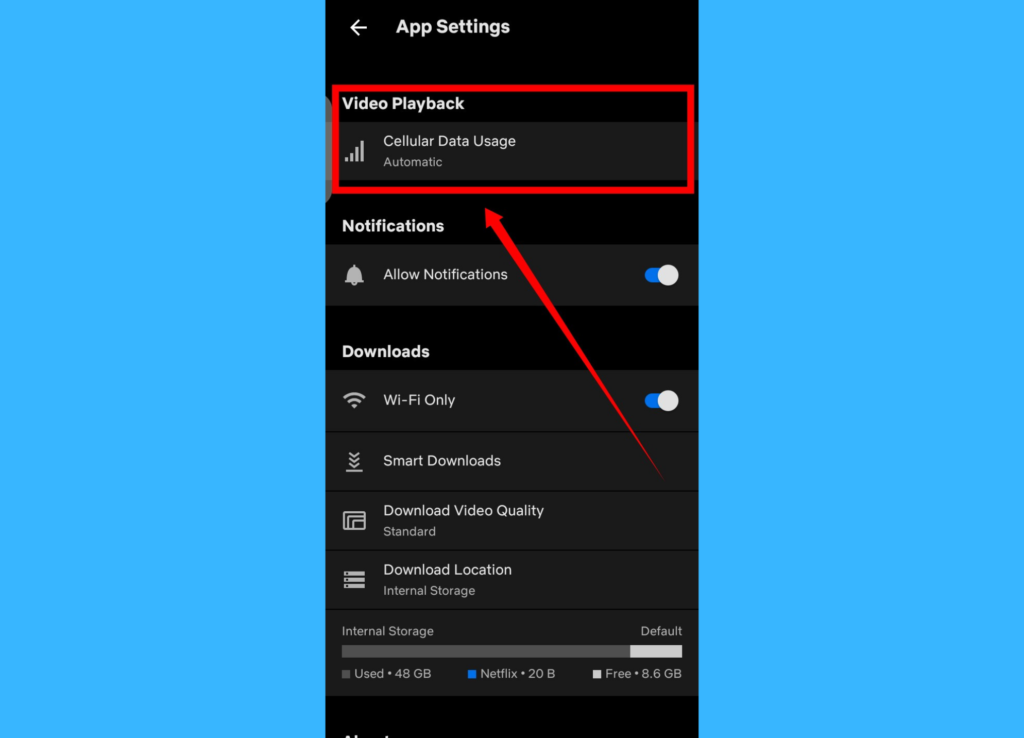 Furthermore, you should check your Video Playback settings to ensure it's not set as Wi-Fi Only. You will be unable to stream movies using your mobile data if that is the case.
Issue With Your Device
Sometimes, your device (computer, smartphone, TV, or Tablet) might be the cause of your inability to access Netflix. It might sound cliche, but you should also try restarting the device – for some reason, it makes them run more smoothly.
Issues With Your Netflix App or Account
The problem might be the Netflix app itself. Here are a few things you can do to fix this:
Try to log out of your Netflix account and Log back in. Sounds cliche but it is effective.
You should also try to uninstall and reinstall the Netflix app.
Update your Netflix app. it is important to always keep your Netflix app up-to-date. The latest app version may be what you need to fix Netflix error codes.
If you've tried all of these and your Netflix app is still not working, you should reach out to Netflix's support. To do this, visit help.Netflix.com and type the issue you're facing in the search box. Alternatively, you can call or start a live video chat with a representative, just scroll down to the bottom of the help page.
Advertisement - Continue reading below