Music streaming, and content streaming in general, is the next frontier in terms of content consumption. You no longer have to keep Gigabytes worth of content on your device. Pay for a subscription and get a decent data package to accompany and that is it; you're set.
Globally, players like Spotify, Tidal, Apple Music and Deezer reign supreme. However, many of these platforms aren't widely available in Africa and the ones that are available, might not exactly focus greatly on African content.
Advertisement - Continue reading below
And that is where Boomplay comes in. Boomplay's launched its music streaming and download service way back in 2015. Today, the service boasting 36 million users, and over 10 million are from Google Play store.
Combine that with Transsion's strategy of pre-installing Boomplay on its phones (Tecno, Infinix and iTel) and you begin to see how this platform is taking Africa by storm.
Accounts and Subscriptions
BoomPlay has a "freemium" model which allows user access an ad-supported version of the service for free as well as a paid ad-free, premium version which allows users to stream and download songs and videos.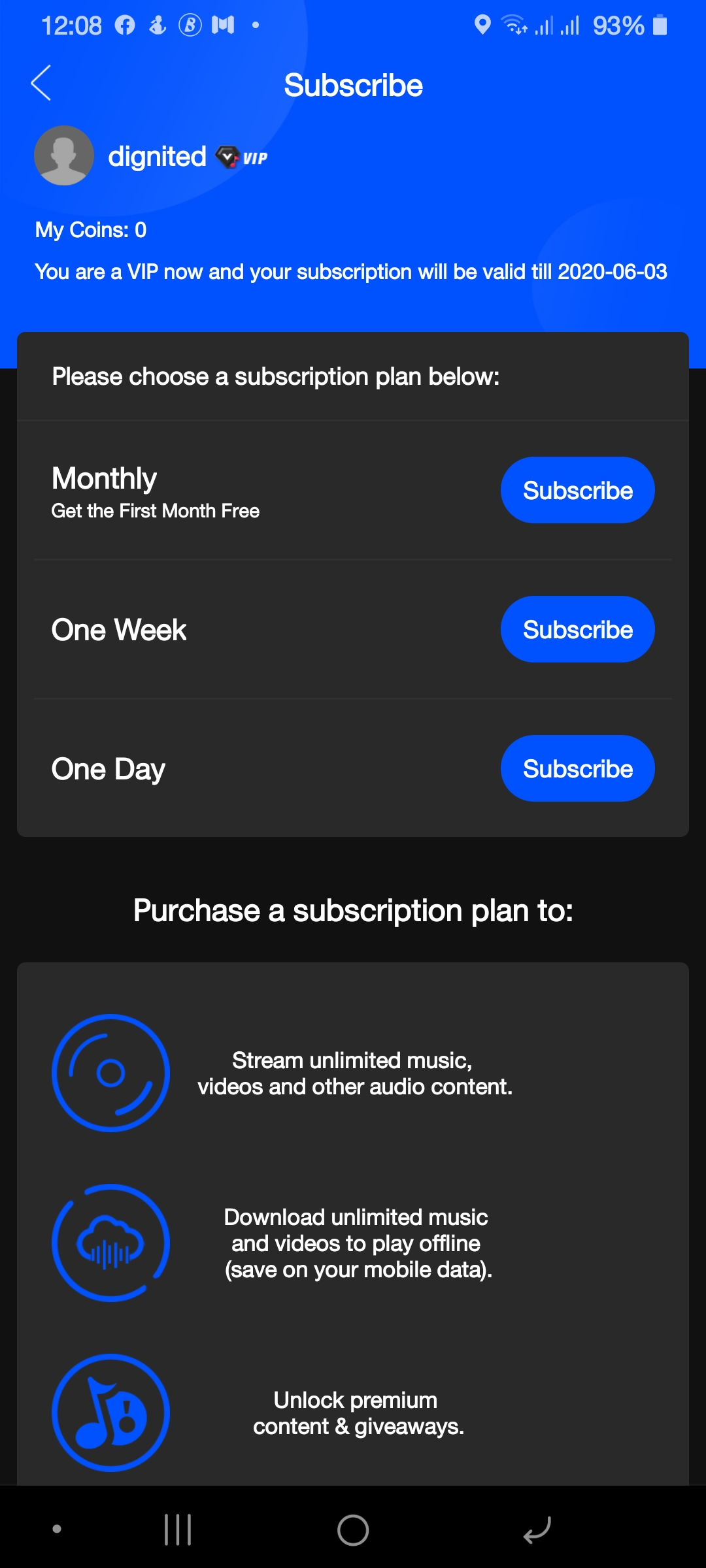 As of May 2020, the two Boomplay subscription types, both offering unlimited listening time and enhanced sound quality (up to 320kbps bitrate) are listed in the image below.
| Type | Ad-Free | Mobile listening | Enhanced sound quality | Offline Save and Play | Music downloads |
| --- | --- | --- | --- | --- | --- |
| Boomplay Music Free | No | Limited | Yes | No | Yes |
| Boomplay Music Premium | Yes | Yes | Yes | Yes | Yes |
Accessibility
The service is currently available for Web, Android and iOS use. Boomplay won the Best African App at the 2017 Apps.
What Are the Exceptional Features?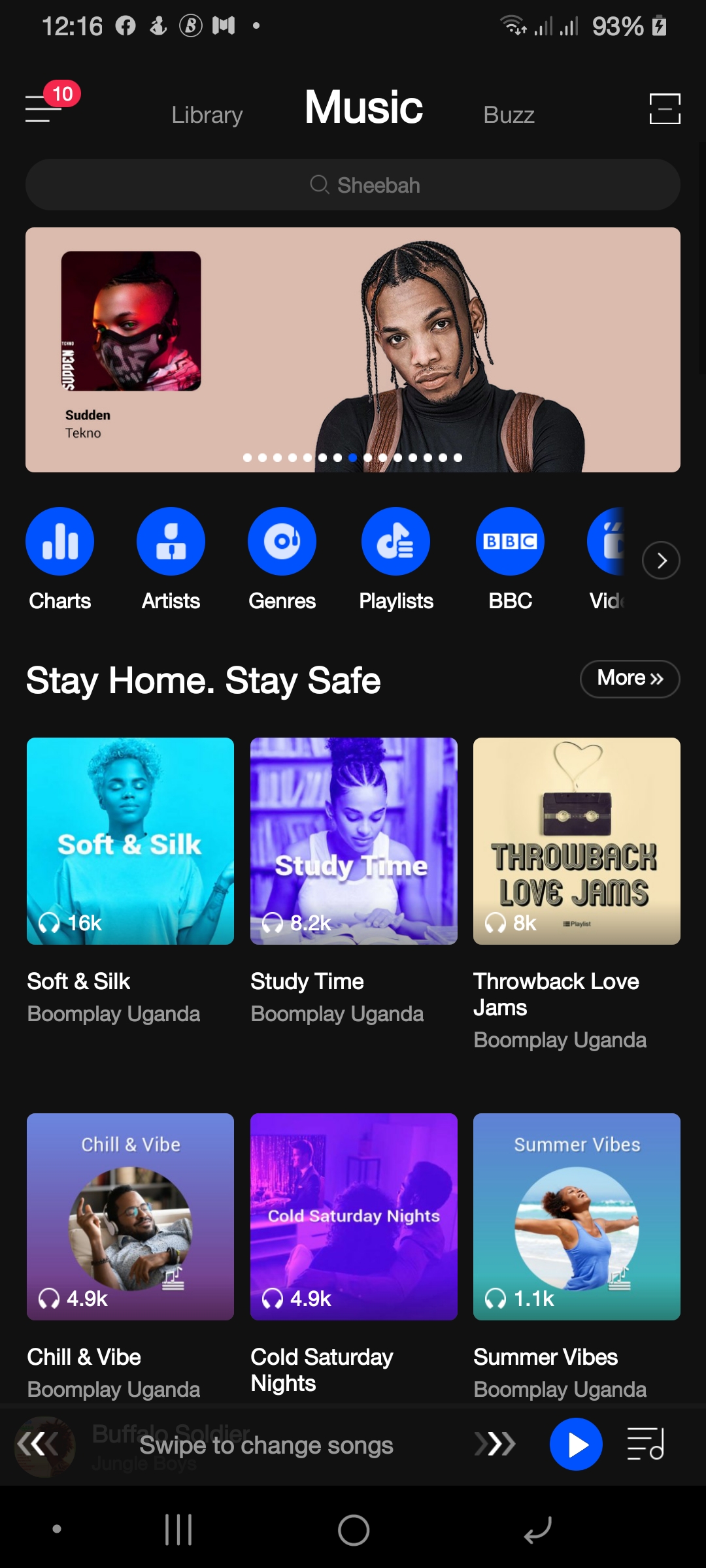 Playlists: Browse through and enjoy personalized playlists or simply create your own private playlist with your loved songs.
Charts: Get to know the most-played 100 songs in your region every week.
Suggested Users: Explore celebrities and other users to see, listen and download their personal playlists.
Albums: Play and download your favorite albums anytime, anywhere.
Equalizer: Adjust audio quality with our preset African genres
Seamless Cross-fade Feature: No silence between songs.
Transfer Coins: Coins are used to make purchases or pay for subscription within the app. You can transfer coins to other registered users within the same country as yourself.
Lyrics: Sing along with the music you love with lyrics synchronized to the track.
Chat and Notifications: Be the first to know about new releases, music news and interact with other users directly.
Moods: Enjoy gospel music, world music or songs suited for every mood.
Reasons You Will Love Boomplay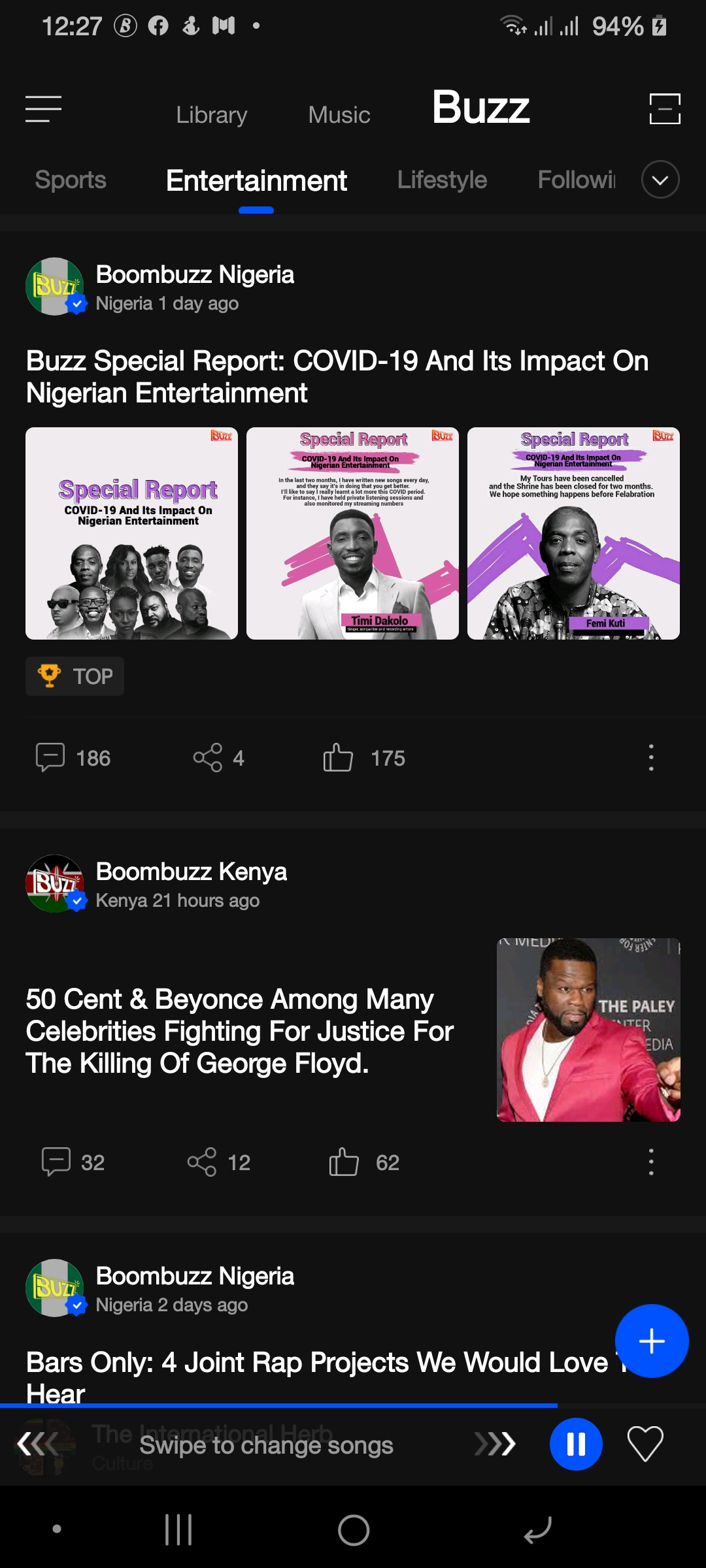 There are a number of good reasons to choose Boomplay as your streaming platform for your music dealings instead of downloading from pirated sites.
Advertisement - Continue reading below
In the first place, Boomplay gives you unlimited access to new music content and download it for free such as Afrobeats, gospel music, and more!
It makes you stay up to date with upcoming releases, trending topics, and music news.
You will be able to listen to Private FM which is customized just for you. Choose from millions of songs or one of the personalized playlists to suit your mood.
You can redeem Boomplay subscription, merchandise and many more gifts by simply listening to songs.
Whether you're in the mood for gospel music, traditional music, or simply want to enjoy the latest Afrobeats tracks, or listen to the latest trending tracks, Boomplay has got something for you.
In addition, access to an almost endless music stream —both new and old— is seamless and safe for your device. Boomplay provides users with plenty of customization options to suit their musical preferences.