A number of reasons can crop up, prompting you to factory reset or hard reset your phone. Factory Reset will restore your Android device to the state where it was made out in the factory. This implies that all installed applications, software, passwords, accounts and other personal data that you may have stored on the internal phone memory will be wiped out clean.
So, you should know that a factory reset will erase all the data on your phone thus requiring you to back up your contacts, pictures, videos, documents and anything else you won't regret losing. Otherwise the remainders are the settings pre-installed by the manufacturer, and the files downloaded to the SD card. But any apps on the card will need to be reinstalled or restored from the backup file.
Advertisement - Continue reading below
No matter for which reason you need to perform a factory reset on your device, it is effective and quick to bring your Android back to work again.
Reasons to Factory Reset your phone
Does your phone become unresponsive for a few seconds when you go back to the home screen? Then it's a problem that you should not ignore. If you scroll through the pages and notice frequent freezing, you ought to reset the phone to bring it back to the smooth swipe.
You just need to ensure that the problem is actually from a crash on the phone, be it the widgets, or its screen. Otherwise, it could be as a result of a faulty SD card without you being awareness.
Likewise, if your phone force closes too often, it demands a reset. Android being a multitasking environment, the use of the same malfunctioning system by multitudes of apps can result in failure which is visible by the force closes. This necessitates resetting it to re-establish a clear working environment.
Slow app launches and resumes, problematic updates that mess with phone functionality, and the need to sell off your device could all be reasons to hard reset it.
---
Read About: Factory Reset Protection, the anti-theft kill switch that renders a stolen Android smartphone useless
Advertisement - Continue reading below
---
How to Factory Reset your phone
The easiest way to factory reset your phone is through the settings menu. The exact location of the factory reset option varies based on the phone you're using, but once you find the backup and reset menu, you will see a Factory Data Reset button which you should tap to set it off.
Factory Reset in Recovery Mode
The procedure for recovery mode factory reset is not the same for every smartphone. So, you may take an extra initiative in finding out the exact steps for your model. But it usually involves holding the volume down key/volume up key and Power key together.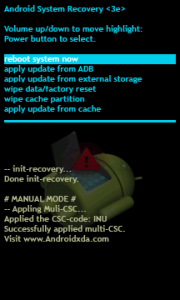 Use the volume keys to choose wipe cache partition. Once done, select wipe data/factory reset to delete any settings or apps that could be causing the malfunction. From there, you can reboot the phone to see if the problem has been rectified.