The Redmi AirDots are Xiaomi's budget True Wireless earbuds that offer a good balance of build quality, sound quality and price. If you are buying TWS earbuds for the first time or don't want to remit the heavy price of Apple's Airpods or Samsung's buds, then Xiaomi's Redmi AirDots are a good choice.
Now in their 3rd iteration with the AirDots 3/Pro, the Redmi AirDots have evolved over the past 5 years to become my TWS earbuds of choice for a sub $50 price point. These earbuds now have latency mode making them ideal for gaming, are light-weight with good fitting in your ears, support the latest bluetooth standard for wireless audio and are durable.
Advertisement - Continue reading below
In this post, I'll share what's been upgraded from previous Redmi Airdots 2 and the difference between the Redmit Airdots 3 and Airdots 3 Pro also known as Buds 3 Pro.
Redmi AirDots 2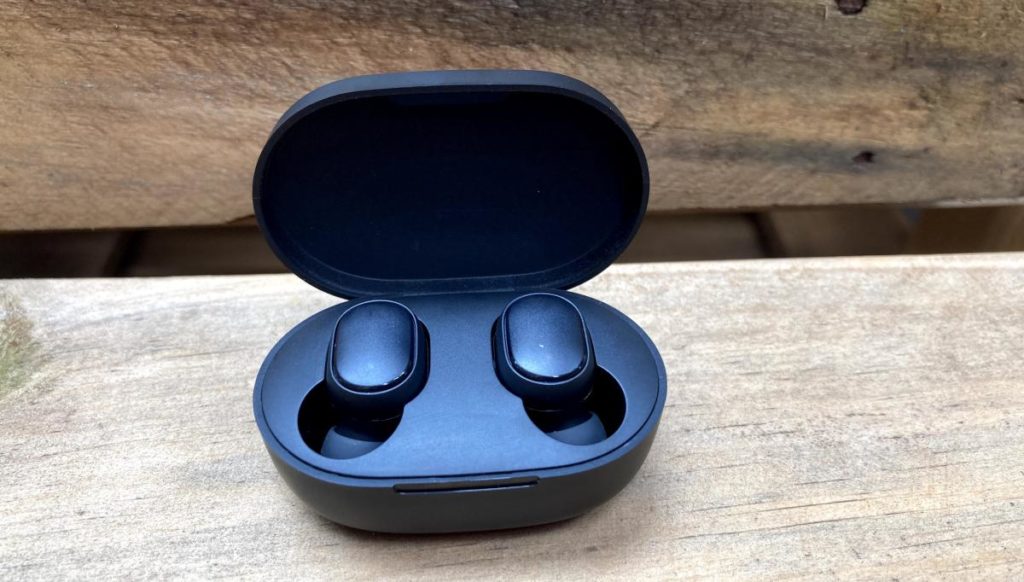 Top features
Low latency game mode
Dual-earbud pairing
$20 price tag
The Redmi AirDots 2 are still Xiaomi's best selling earbuds. For a price tag of just $20, these AirDots, have physical function button, a decent battery life of about 4 hours on a single charge and about 6 hours with their charging case and low-latency mode for gaming. With a 7.2mm dynamic driver and supporting Bluetooth codecs SBC/AAC, they provide good enough sound; not so stereo and not so bassy at the same time.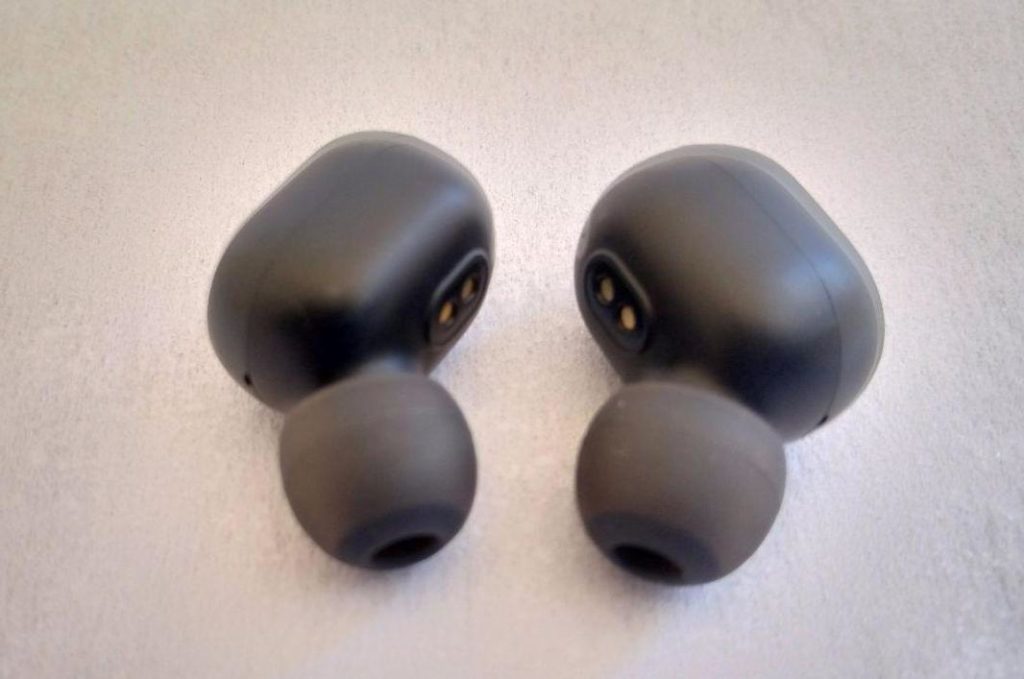 However, these earbuds failed to keep up with the competition. They lacked Active Noise Cancelling(ANC), In-ear detection which should pause/play music when you remove the earbuds from your ears, USB-C fast charging and water resistance. At less than $20, you really can't ask much of these earbuds. But Xiaomi addressed some of these issues in the Redmi AirDots 3.
Read more: Xiaomi AirDots 2 (Mi True Wireless Earbuds Basic 2) Review
Redmi AirDots 3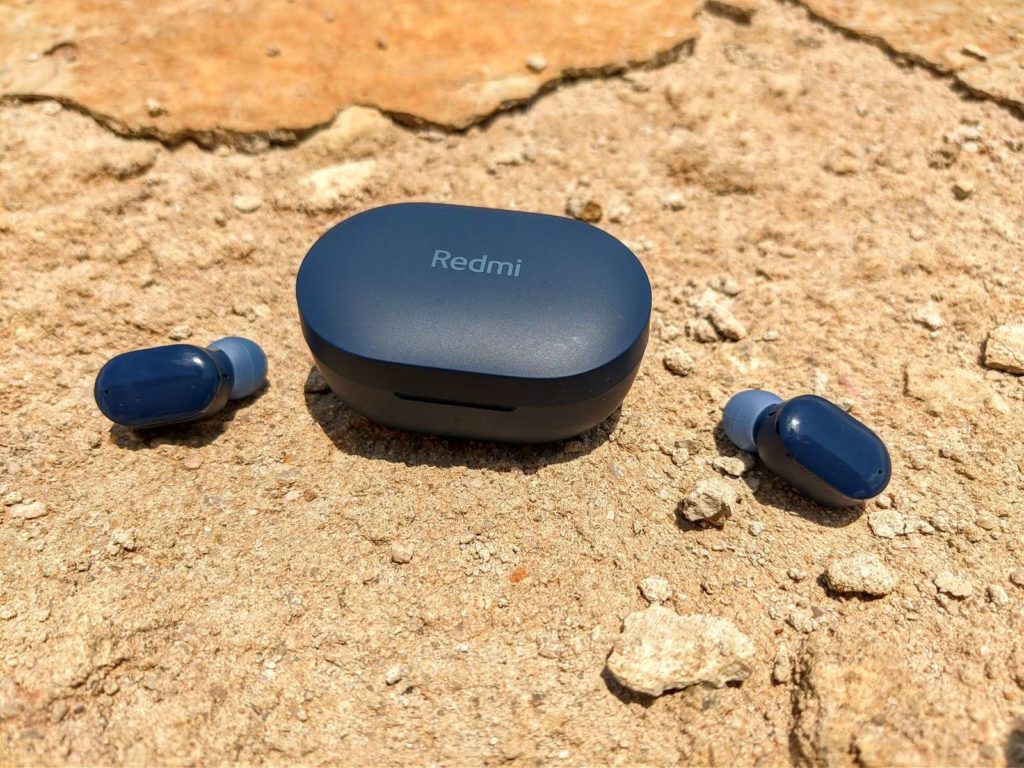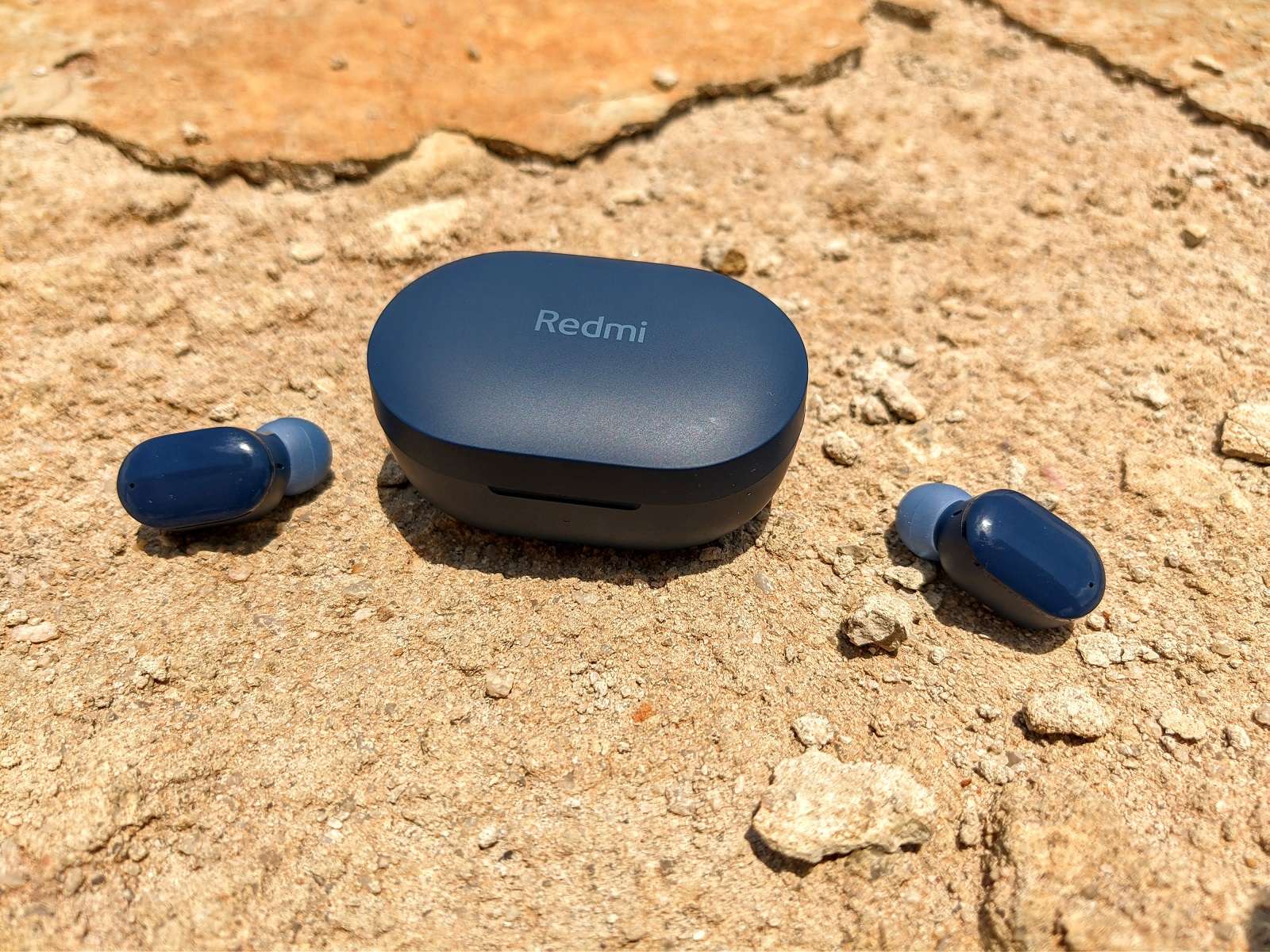 Top features
Advertisement - Continue reading below
Touch buttons
In-ear detections
USB-C charging
aptX codec
MIUI quick pairing pop-up window
Google Assistant support
Xiao AI Lite app support
$30 price tag
Launched at the end of 2020, the Redmi Airdots 3 bring some much needed upgrades from the previous models. First is the move away from physical function buttons to touch buttons which are much softer for your ears. Instead of pressing physical buttons to send commands such as play/plause, answer/reject calls, you simply tap or double tap depending on what you want to do.
Read more: Redmi Airdots 3 Review: Xiaomi's Qualcomm aptX-powered earbuds
The Redmi AirDots 3 are now powered by a USB Type C port away from the Airdots 2's Micro USB port. USB-C has several advantages including delivering fast charging and being a single universal power standard for all your devices.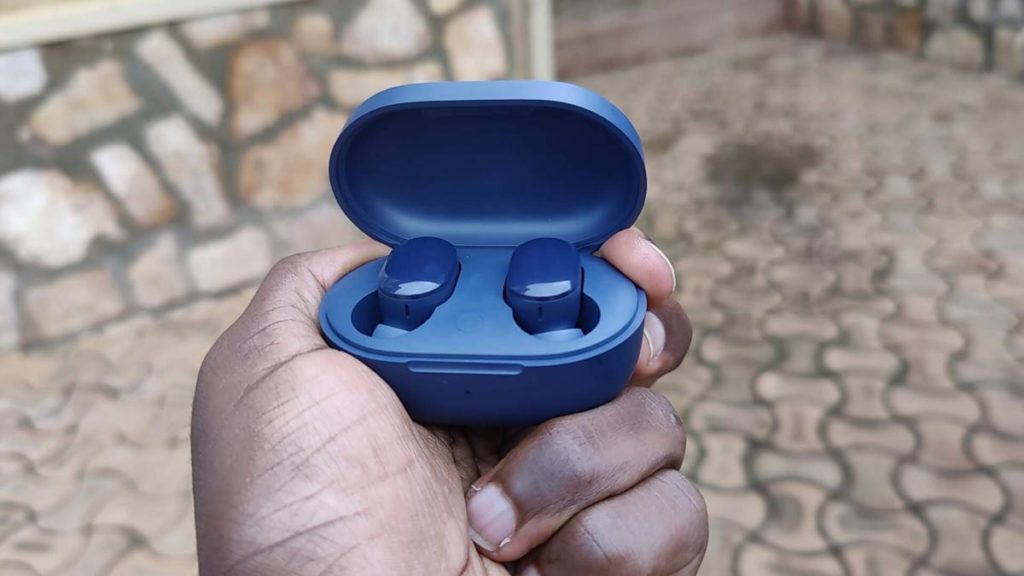 AirDots 3 spot dynamic driver and armature driver and are powered by Qualcomm QCC3040 (aptX adaptive codec) chipset. The previous Airdots 2 were powered by REALTEK RTL8763BFR with SBC/AAC codec support. AptX promises low latency which is great for gamers, HD quality audio and an adaptive bit rate that adjusts to give a glitch-free audio experience. The earbuds support Bluetooth 5.2 with a range of up to 10m without obstacle up from Bluetooth 5.0 of the Airdots 2.
You also get In-ear detection with the Airdots 3 which wasn't present in the previous model. With In-ear detection, music will instantly pause/play whenever you remove the earbuds from your ears. You also get a fancy pop-up pairing window if you're running a Mi/Redmi phone.
Otherwise in terms of design, the Airdots 3 are exactly like the Airdots 2. There's no global version of these Airdots 3. Only the Chinese version. They cost about $30-40 if you buy them from Amazon or Aliexpress .
Redmi AirDots 3 Pro (Buds 3 Pro)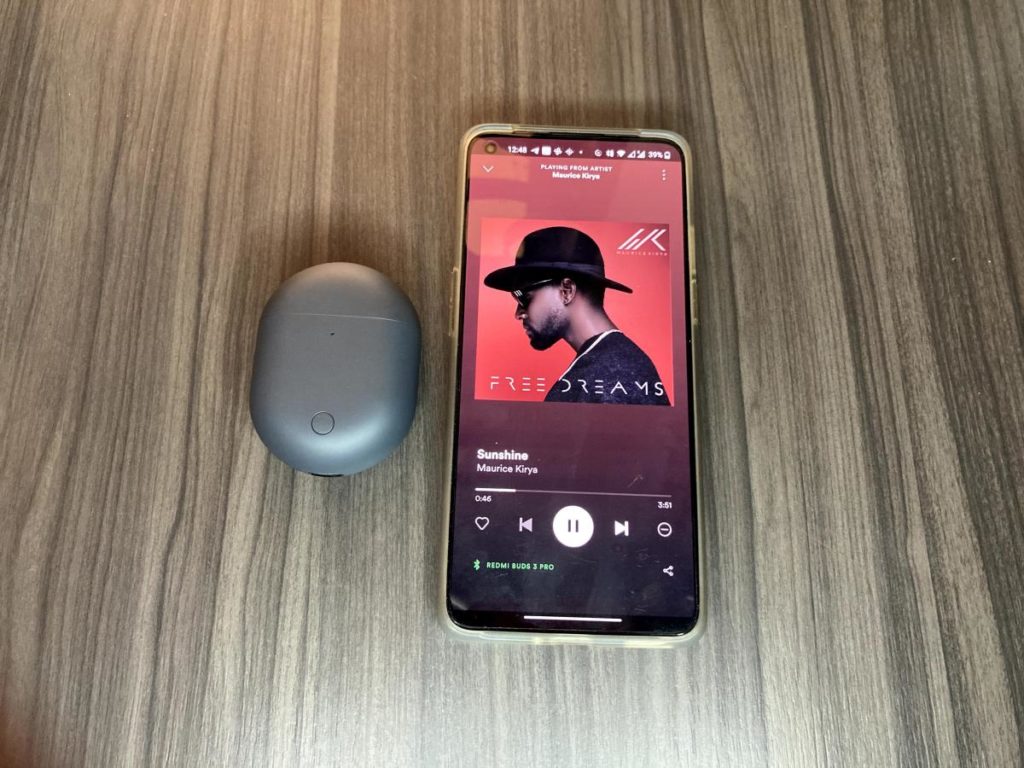 Top features
Active Noise cancelling
USB-C charging
Touch buttons
Dual-device pairing
Wireless charging
IPX4 waterproof
Transparency mode
MI AI app support (Chinese Airdots 3 Pro)
$60 price tag
The Redmi AirDots 3 Pro as they are known in the Chinese market and Buds 3 Pro for the global version have all features of the Airdots 3 with a few more additions. The Airdots 3 Pro/Buds 3 Pro bring Active Noise cancelling(ANC), Dual-device pairing, Transparency mode, Wireless charging and IPX4 waterproof rating, MIUI Pop pairing window.
Advertisement - Continue reading below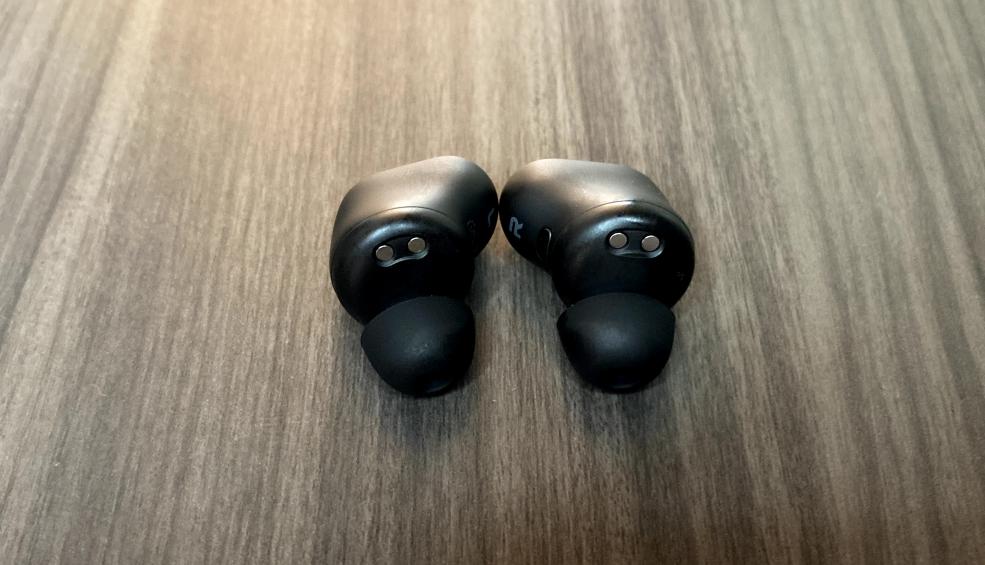 Read more: Redmi Buds 3 Pro (Airdots 3 Pro) Review: The best budget ANC wireless earbuds with dual-device connectivity
In terms of design, the Airdots 3 Pro/Buds 3 Pro charging case and earbuds themselves look different from their base counterparts. The Pros charging case is oval-shaped like an egg while the base version follows a rectangular design. The earbuds themselves of the Pros have a shoe-like design while the base version follows a more bread-like shape.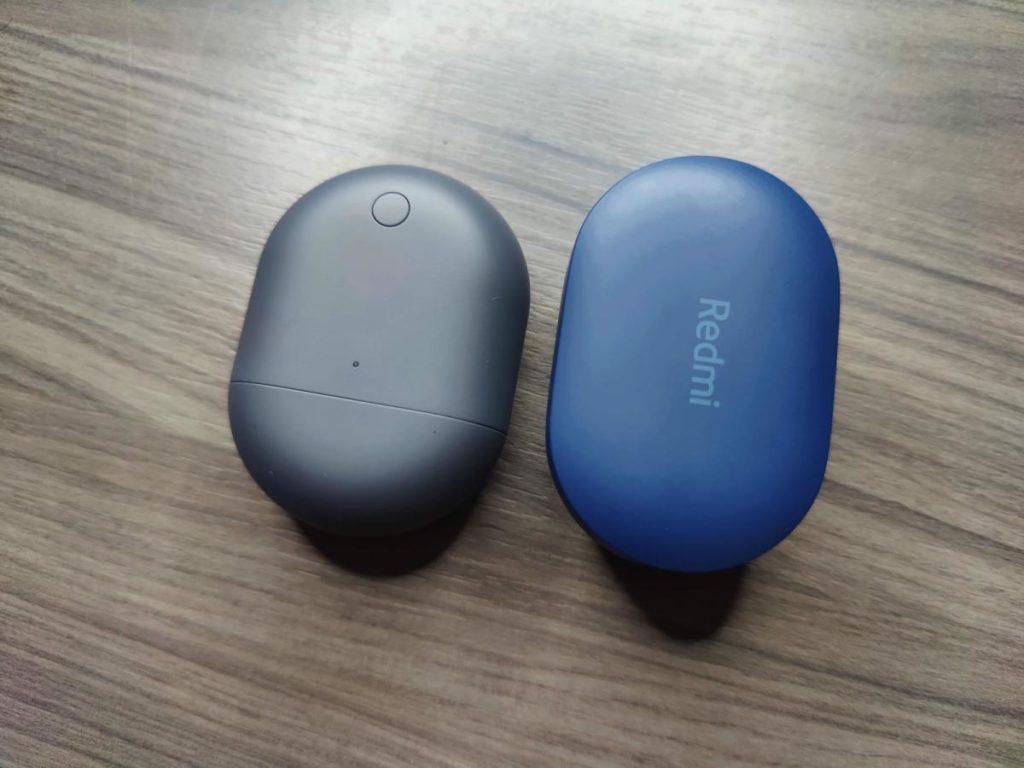 The Buds 3 Pro are certainly the pro version of the Airdots 3 TWS earbuds and they cost about twice as much as the base version. The difference between the Redmi Airdots 3 and Buds 3 Pro other than the Buds 3 Pro being a global version of the Chinese moel is that the Redmi Airdots 3 have a companion called Xiao AI Lite in Chinese. The App has some tweaks that you can make with the Airdots 3 Pro which the Buds don't.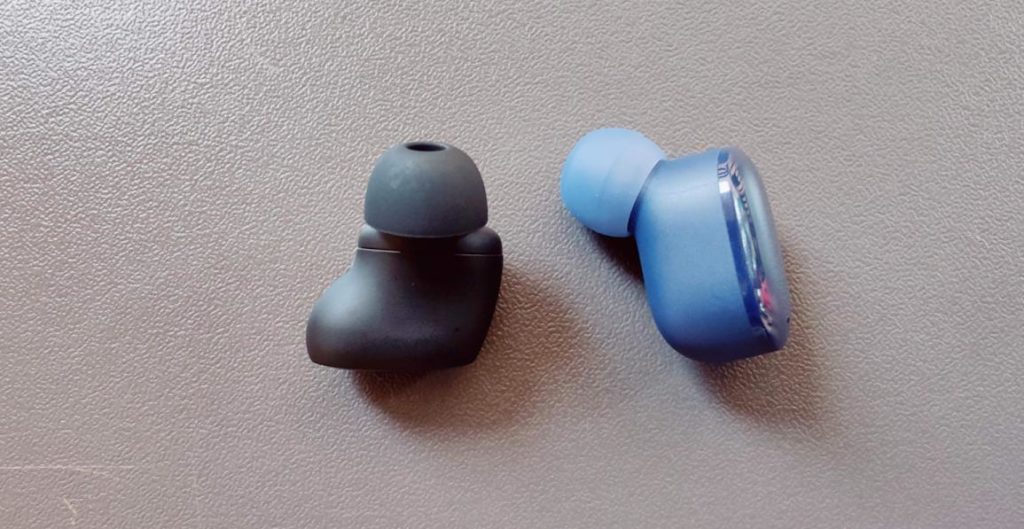 The Pros cost about $50-60 depending on where you buy them from.
Read more: Redmi Buds 3 Pro (Airdots 3 Pro) Review
Update: We have made a video comparison between Airdots 2, Airdots 3 and the Buds 3 Pro.
Redmi AirDots 2 vs AirDots 3 vs AirDots 3 Pro(Buds 3 Pro)
Redmi AirDots 2 vs AirDots 3 vs AirDots 3 Pro(Buds 3 Pro)

Advertisement - Continue reading below

AirDots 2

AirDots 3

AirDots 3 (Buds 3 pro)

Model

TWSEJ061LS

Advertisement - Continue reading below

TWSEJOBLS

TWSEJ01ZM(Buds 3 pro)

Weight

4.1g (per earbud)

4.6g (per earbud)

4.9g (per earbud)

Size(Case)

62 x 40 x 27.2 mm

65 x 42 x 32 mm

65 x 48 x 26 mm

Advertisement - Continue reading below

Drive Unit

7.2mm dynamic

7.2mm dynamic

9 mm

Bluetooth version

5.0

5.2

5.2

Function button

Physical

Touch

Touch

Battery Capacity

43mAh (Earbuds), 300mAh (Charging case)

43mAh (Earbuds), 600mAh (Charging case)

35mAh (Earbuds), 470mAh (Charging case)

Charging Time

1 hr

1.5 hr

1 hr

Music playback battery

4 hrs

5 hrs

6 hrs(earbuds), 28 hrs(with charging case)

Wireless charging

no

no

yes

Bluetooth codecs

SBC/AAC

aptX

SBC/AAC

In-ear detection

No

Yes

Yes

MIUI pop-up for fast pairing

No

Yes

Yes

Charging port

Micro-USB

USB-C

USB-C

Active Noise Cancelling

No

No

Yes

Waterproof

No

IPX4

IPX4

Price