Wyze has certainly cemented its position as a company that offers quality products with value for money in the smart home products market. The smart home security camera space is already saturated with dozens of vendors, but Wyze has managed to stand out thanks to majorly two contenders; the $35 Wyze Cam v3 and $50 Wyze Cam Pan v2. Both of these security cameras priced at sub-$50 price points are highly popular packing a lot of features that other vendors charge a premium for. 
So, If you're in the market for a set of home security cameras, you pick from either the Wyze Cam v3 or Wyze Cam Pan v2 or actually a combination of both depending on your needs. But how similar or different are these closely related cameras? How can you tell which one is right for you? Hopefully, at the end of this article, I'll have helped you decide between the two. 
Advertisement - Continue reading below
In summary, here are the similarities;
Both offer 1080p color night vision 
Invisible infrared lights
Smoke and CO Alerts 
Motion detection with person, package, pet detection on subscription plans
Both have 1080p Full HD resolution 
You get free cloud storage; 12-second event recordings with 5-minute cool downs
Both offer local storage for continuous 24/7 recording via micro SD card 
Two-way Audio communication 
Alexa and Google Home compatible 
Differences
Wyze Cam Pan v2 offers Pan/Tilt/Zoom while Wyze Cam v3 does not.
Wyze Cam Pan v2 is an indoor camera while Wyze Cam v3 can be used for both.
I have been using the Wyze Cam v3 for over a year now as my primary home security system. I reviewed this camera last month, so you probably want to skim through my review before you proceed with this article. I use the Wyze Cam v3 to monitor the front end of our house. I bought the previous model of the Wyze Cam Pan just before getting the Wyze Cam. I used it mostly indoors before retiring it. So I am quite a big fan of Wyze home security products.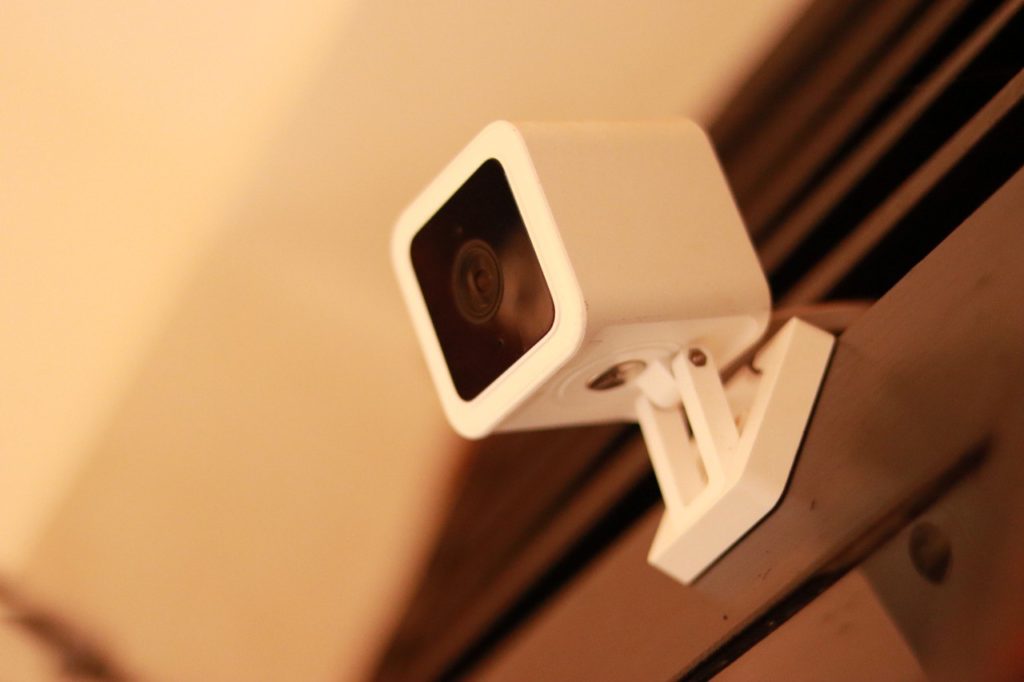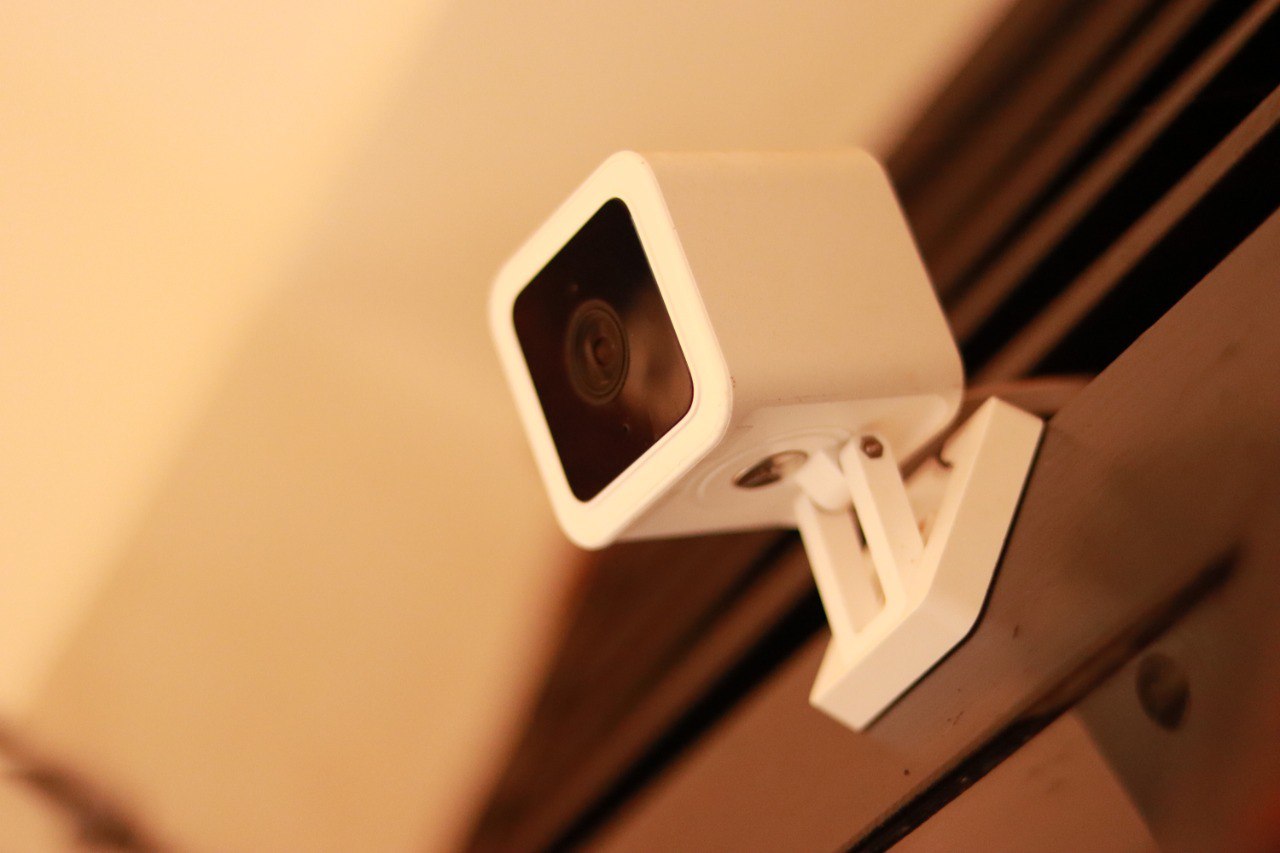 Wyze designed the Wyze Cam and Wyze Cam Pan security cameras for different purposes. The Wyze Cam is primarily aimed at outdoor use. So it's rated IP65 which means it can handle dust and water conditions which are typical of outdoor environments. The Wyze Cam doesn't have a Pan and Tilt functionality unlike its Cam Pan counterpart. Instead it relies on a wide angle lens upto 130 degrees to capture as much as possible in the field view. This camera has a magnetic metal surface, so you can easily mount it on a metal frame for instance of a door without having to drill walls. But even if you had to, it ships with a number of mounting accessories to make it easy to install on walls, trees, wood frames etc.
The Wyze Cam is a wired camera, meaning it still needs a wall socket to power on. However, if you like a battery-powered cam, then the $79 Wyze Cam Outdoor is what you should go with. Now if you installed a security camera outdoors, you can testify of how hard it can be to power an outdoor camera. Chances are that you don't have a wall socket outside of your house or where you wish to mount the security camera. So you might have to come up with all kinds of workarounds such using long power strips or extensions, or long male to female USB cables that are at least more than 10ft long. Obviously this is not at all elegant.
This is why Wyze has an additional accessory purchased separately for this purpose — the Wyze Lamp Socket. This $16 accessory enables you to power the Wyze Cam using an outdoor light fixture. Additionally, you can also purchase the $15 Wyze Spotlight which gives extra light to brighten up dark areas for the Wyze Cam v3. These extra accessories make the Wyze Cam perform really well as an affordable outdoor camera.
Advertisement - Continue reading below
However, this camera lacks Pan and Tilt. This is the Wyze Cam Pan v2 comes in.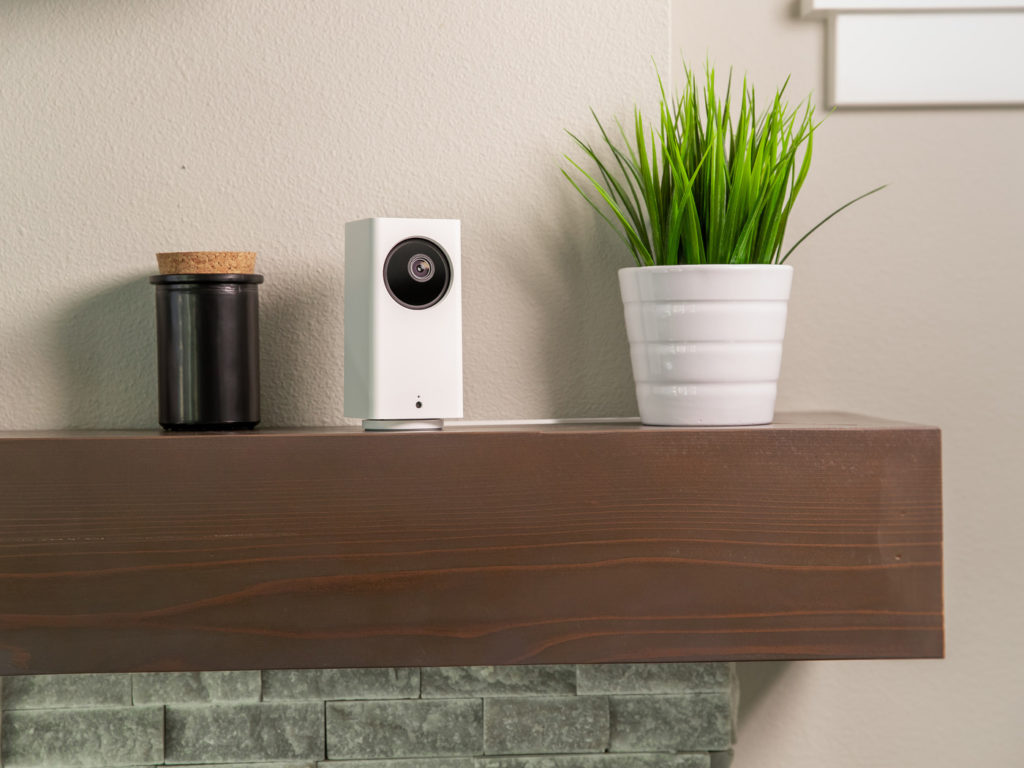 While the Wyze Cam can also be adapted for both outdoor and indoor use, the Wyze Cam Pan v2 is specifically designed for indoor use. The Wyze Cam Pan v2 has a different design from the Wyze Cam. It follows a mini tower form factor while the Wyze Cam is more square-shaped. Also the Wyze Cam Pan v2 has a motorized base that can swivel and Pan horizontally in left and right direction around your entire house up to 360 degrees.
This camera can also tilt vertically up and down up to 93 degrees. These movements enable the Wyze Cam Pan v2 to monitor a much wider area than its counterpart. It also makes it possible to perform motion tracking where the Wyze Cam Pan v2 can follow an object, person or pet around when it detects motion for instance. If you find this behavior a bit creepy, you can turn it off from the Wyze App. Unlike the Wyze Cam, there's nothing much to accessorize the Wyze Cam Pan.
With the differences aside, both cameras offer 24/7 Recording with a microSD Card, 1080p Full HD Live Stream, Motion and Sound Detection, IP65 Weatherproof Rating and Color Night Vision. You get free cloud storage for event recordings upto 12 seconds each with 5 minute cool down periods. The recordings are stored on the cloud for upto 14 days. So you can use these cameras without incurring a monthly charge.
However, the juicy features such as person detection are hidden behind a $2 monthly subscription plan. However, some users completely don't want to have their recordings stored on Wyze cloud. You can turn off event recordings from the Wyze App. But if you want the recordings to be locally stored, you can still use a micro SD card upto 32GB on either camera. You get to have 24/7 continuous recordings stored locally on the micro SD card. No internet connection is required for this to work.
So I hope you have a better understanding of which Wyze camera is right for you. Get the Wyze Cam v3 for $35 on Wyze store or Amazon and the Wyze Cam Pan v2 for $49.99 on the Wyze store or Amazon.