The Google search engine – which is better known as Google search – is the biggest and the most used search engine we have around, and of course, it is powered by Google. The Google search engine is available in almost every country you can think of and is available in about 150 languages. Google gives its users in these countries the option to change the language settings in their Google search on desktop. But how do you change the default language to your preferred language? This article is a detailed step-by-step guide to help you easily change to a language of your choice. Let's dive in.
Related Article: How to Change Language and Translate Page on Google Chrome
Advertisement - Continue reading below
How to Change Google Search Language
Desktop
On your computer, go to the Search settings page. If you use the Google Chrome browser, select Settings and then Search Settings from the bottom of the Google search (Google.com) homepage.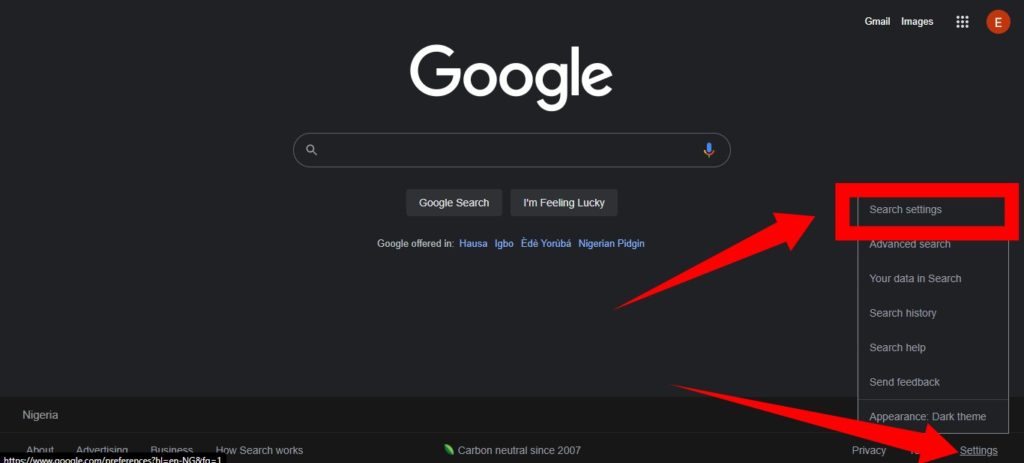 On the left, click Languages.
Choose your preferred language from the options displayed.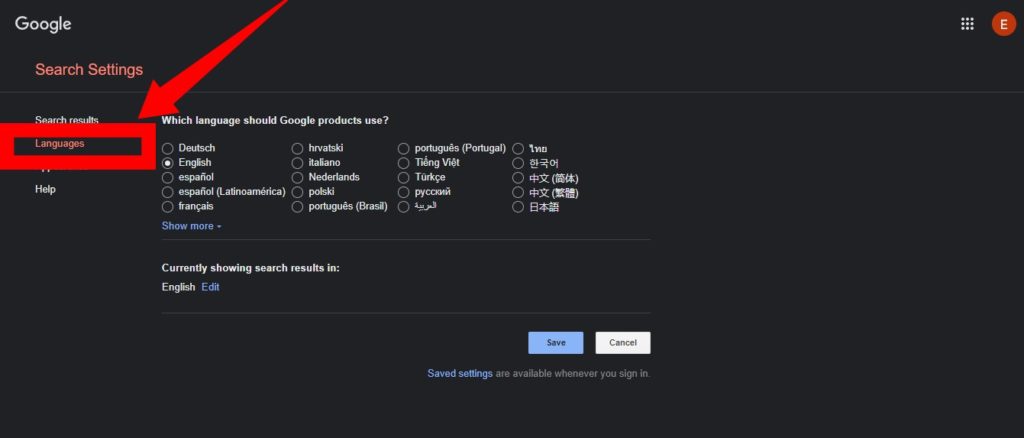 Related Article: How to Take Full Page Screenshots in Google Chrome
Mobile (Google App)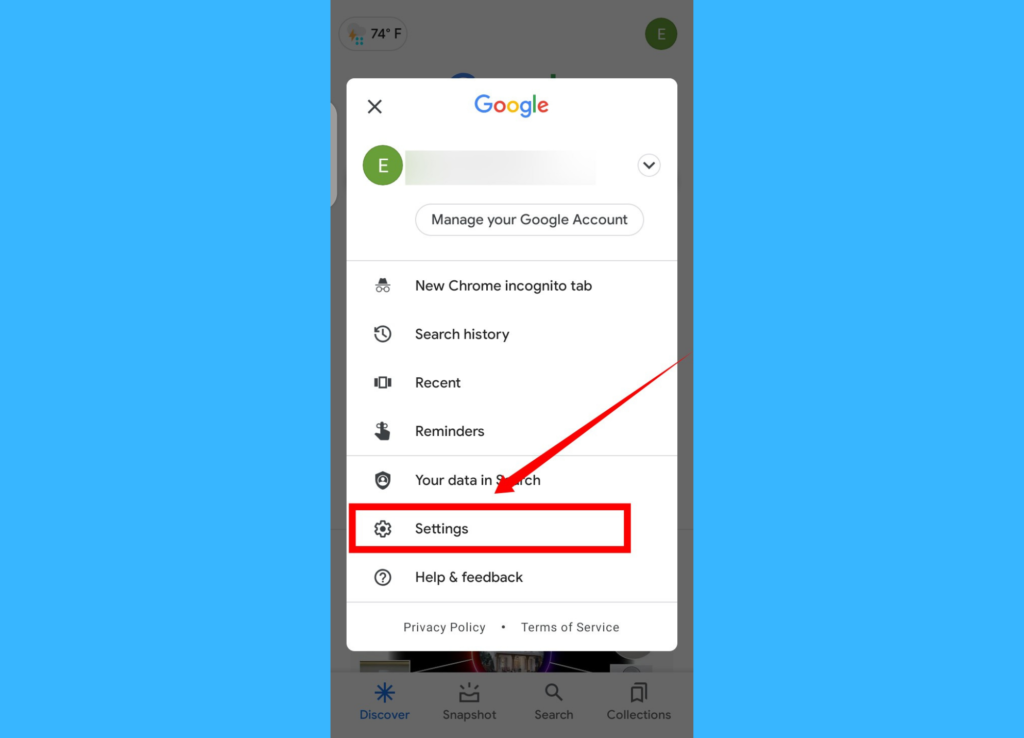 Launch the Google app on your Android smartphone.
At the top-right corner, tap on your profile icon.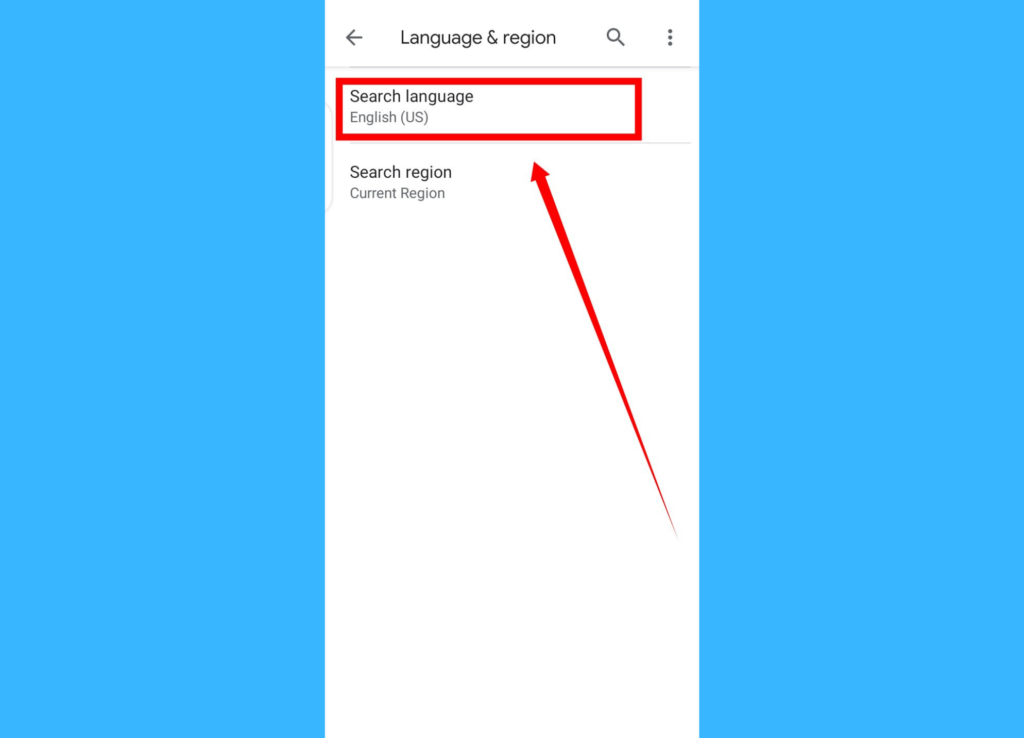 There, select Settings at the bottom and scroll down to Language & Region.
Select Search language and then tap on the language you want to change to in Google Search.
Mobile (Chrome Browser)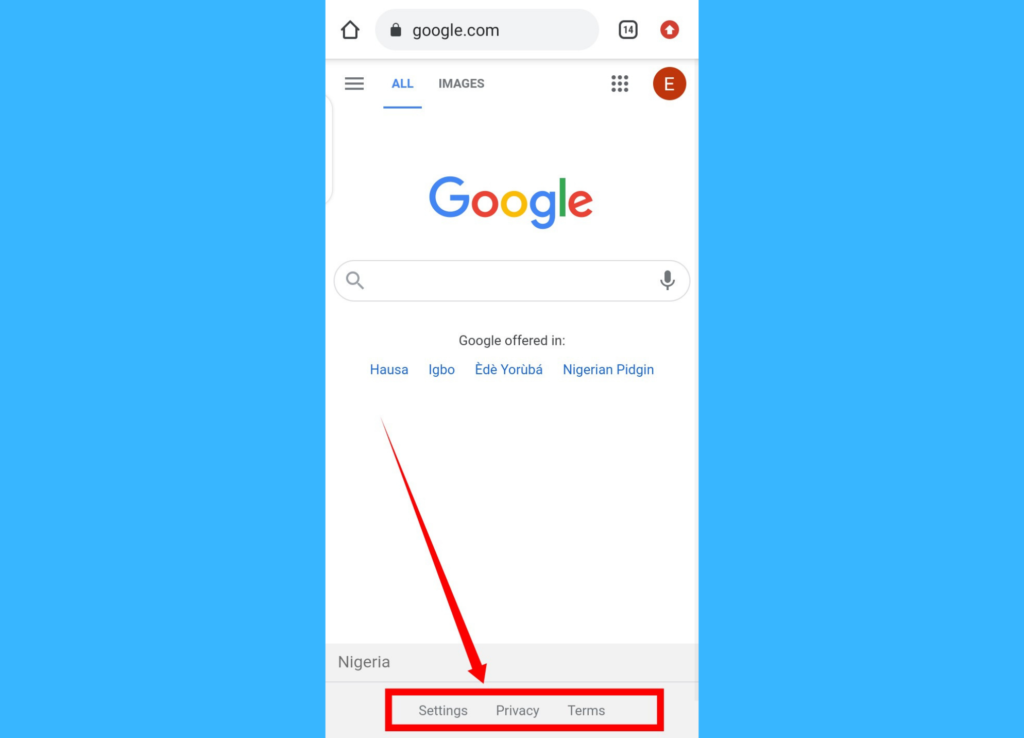 Visit Google.com from your Chrome browser, on your smartphone
Select Settings from the options at the bottom of the homepage and then select Search settings from the options displayed.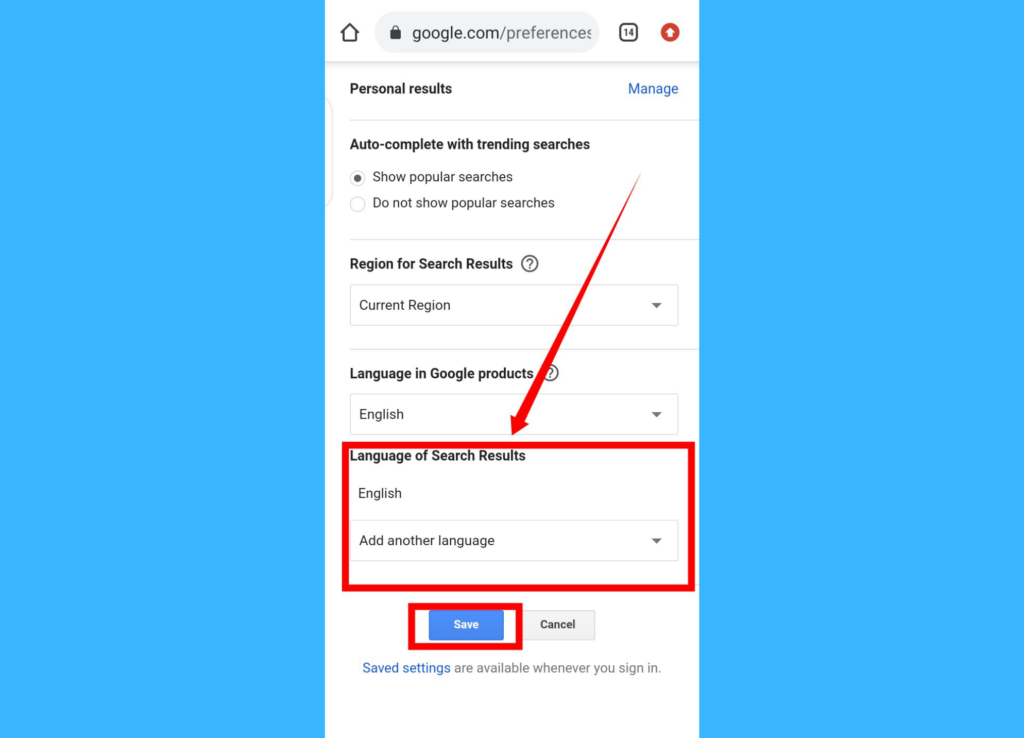 Scroll down to the Language of search results section and tap the dropdown arrow.
Then, select your preferred language and hit Save.
Finally, you should know that once you successfully change your Google search engine language, all the menu options, interface elements, toolbars, and search results going forward will appear in the new language.