Should you decide to call it quits on Google, it's very simple to delete your Google account. Your account is linked to all of Google services including Gmail, Photos, Youtube, Maps, Google Drive etc. So you're practically ending your digital life. You want to think thoroughly about it before you act because the action is irreversible once confirmed.
Alright, so I created some Google account I no longer needed. So in a digital hygiene exercise, I set out to delete one. I was surprised how easy you can delete your entire Google account in just a few simple steps. Should you choose to change your mind, you only have a small window of time before Google formats your account.
Advertisement - Continue reading below
To delete you Google account, go to your Account management page. If you're using Chrome browser, then you simply click on your profile avatar and then "manage your account" or simply go to myaccount.google.com.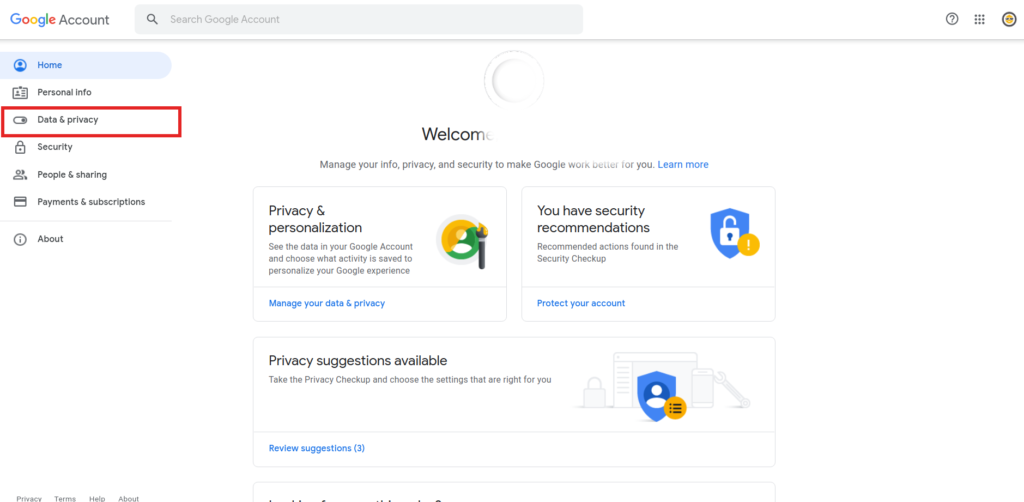 On the left sidebar menu, click on Data & Privacy. Scroll down to more options section and then "Delete your Google account". You'll be asked to enter your password to confirm it's you. You'll be warned that you're trying to delete your Google Account, which provides access to various Google services and that you'll no longer be able to use any of those services, and your account and data will be lost. You'll have to check two check boxes for pending financial transactions and that you're liable to data loss. Click on the blue Delete account. That's it.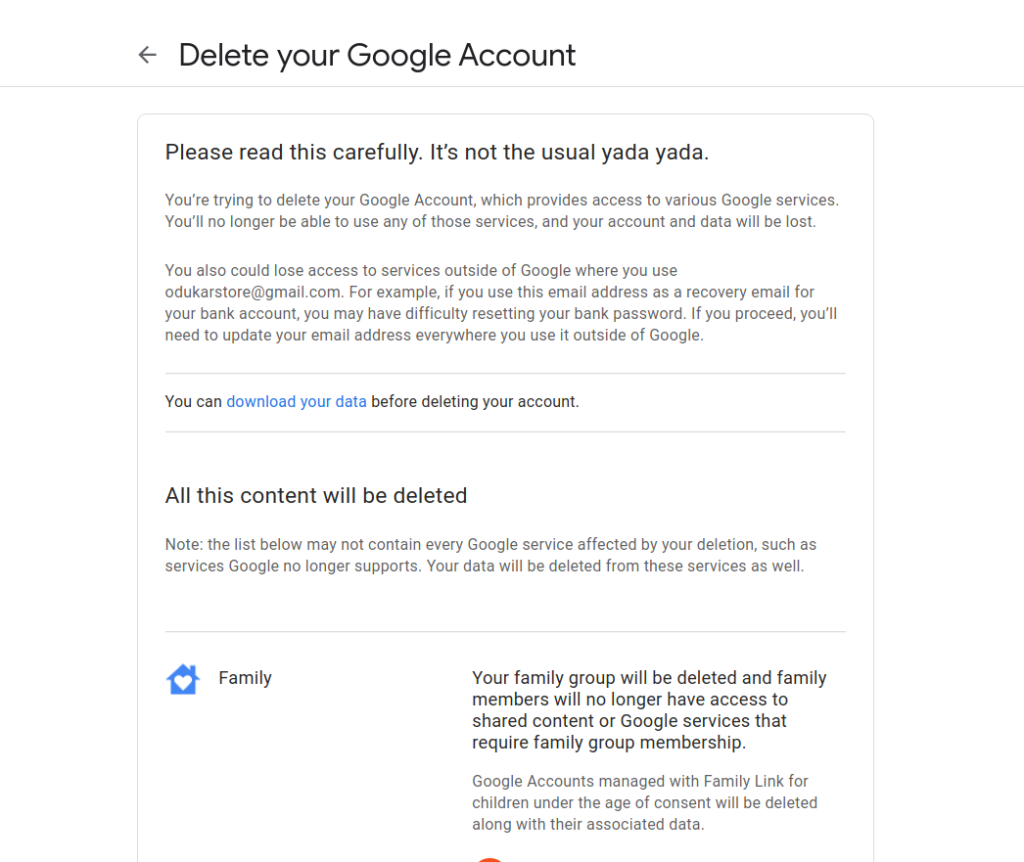 Should you change your mind or if you did this my accident, you still have a small window of time to recover your Google account. Google doesn't specify how long you have, so the sooner you do it, the better. Go to accounts.google.com/RecoverAccount which is also accessible from the subsequent page after deletion page. You'll also get confirmation email on your account with a recovery link. Tap on it and follow the instructions to recover your account.