I recently started using Chromebooks. I have since replaced my beefy Windows/Linux Asus VivoBook with a Chromebook from Samsung as my daily driver. I want to learn more about Chromebooks and if they're now mature enough to handle most computing workloads I have been doing on my dual-booted Windows/Linux laptop.
So if you're considering Chromebooks as your next laptop or as a secondary machine, in this article, I'll highlight the differences between Chromebooks and regular laptops. This will help set your expectations right so as to avoid any unexpected surprises I have read from several buyers in the reviews.
Advertisement - Continue reading below
Alright, let's get into it.
Chrome OS Operating System
Chromebooks run on Chrome OS. It's an operating system developed by Google that's loosely based on Linux with the Chrome Browser at its center. Chrome OS is tightly integrated with Google Web Services and products such as Gmail, Search, Drive, Docs, Assistant, Chrome browser, Google classroom, etc.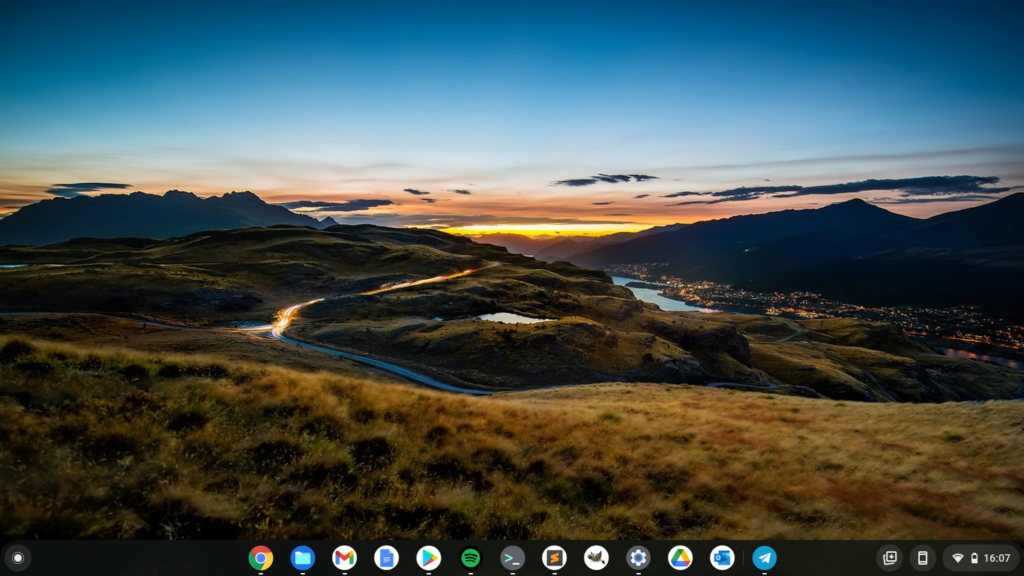 It also supports Android mobile Apps and more recently Linux desktop Apps too. You can use Microsoft productivity products but only the web-based Microsoft 365 which includes Word, Excel, Powerpoint, OneNote, Teams, Outlook, OneDrive, etc.
---
Read more: Chrome OS Review for Beginners: Is It More Than Just a Glorified Browser Now?
---
Internet-ready laptops
While you can use them Offline, Chromebooks heavily rely on the internet given the set of software they run. It's hard to use a computer or smartphone nowadays without an active internet connection. Most apps and even desktop software need some kind of internet at least to update, collaborate, view content, chat etc. Look at the most popular services you use today; YouTube, Spotify, Zoom, Meet, Email, Social media, browsers all need an active internet link.
However, you can still use traditionally offline products such as word processors and spreadsheets offline. Google Docs. Sheets, Drive, all have an offline mode. Microsoft 365 doesn't. You would have to use MS Office which works on Windows PC and Macs only.
Advertisement - Continue reading below
Lower-case QWERTY Keyboard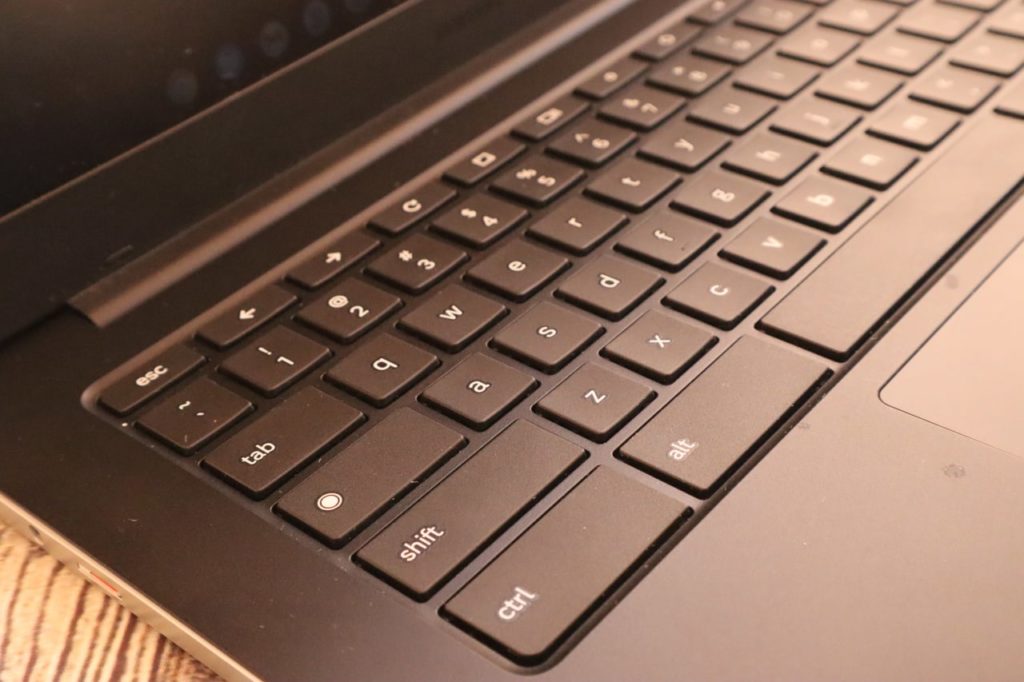 Chromebooks have a slightly different keyboard than Windows PCs or Macs. Sure they have the standard QWERTY keyboard, but the keys are in lower case. This was a big surprise for me when I first picked up a Chromebook. Also the traditional Function Keys — that is the keys labeled F1 through F12 are absent. Instead, Google went with shortcut keys such as back/forward, volume up/down, brightness up/down, power off, etc buttons.
You also don't have a traditional Caps lock button. In its place, you have the "Everything button" or Search button which, as you would expect, searches the web and your local PC Apps and Files for results.
Run on ARM and x86 processors
Chromebooks can be run by both x86 and ARM Central Processing Units. Conversely, Windows on ARM-based processors hasn't really taken off. The x86 CPUs are made by Intel and AMD while the ARM processors are made by MediaTek and Qualcomm. X86-based Chromebooks are typically more powerful and handle multitasking better than ARM-based counterparts.
However, ARM-based processors have better power management thanks to their mobile smartphone roots. In terms of price, Intel Chromebooks tend to cost more than their MediaTek counterparts.
Non-upgradable hardware
Chromebooks are pretty much like your modern smartphone; you are stuck with whatever specs shipped with it at least with the processor, RAM, and primary storage. You have to understand the design philosophy behind Chromebooks. They run on Chrome OS which is a super lightweight operating system so they don't need beefy specs.
All files are stored on the cloud by default, so storage on the laptop itself shouldn't be a big issue. A typical Chromebook ships with some Intel Celeron processor, 4GB of RAM, and 32GB of eMMC storage. If you, however, wish to go with more storage for music or videos, for instance, most have support for MicroSD card slot which supports storage upto 2TB.
Compatible with Linux desktop software
You can use desktop software on Chromebooks by enabling the Linux development environment. This allows you to install Linux desktop apps such as GIMP, LibreOffice which is the open-source free alternative to MS Office, VLC, Mozilla Firefox, Audacity, OBS Studio, and programming software such as Android Studio, Visual Studio, Sublime Text, PyCharm, etc. Performance of this software is subject to Chromebook hardware specs of course.
Lightweight laptops
Chromebooks are lightweight laptops typically weighing about 2.4 lbs(about 1Kg) for the 11-inch screen models like the HP 11a Chromebook. This makes them portable laptops you can carry around to a meeting, coffee shop, or school campus.
Advertisement - Continue reading below
Laptop with All-day battery
Chromebooks are designed to have a way longer battery life than most Windows PCs. A typical Chromebook has at least 5 hours of battery, but most vendors advertise 10-12 hours of battery which is the whole day of work. Chromebooks are able to pull this off because they run on a lightweight operating system and don't run battery-draining software. This is great if you live in an area prone to power outages or you use a laptop in areas without easy access to wall power sources.
Minimalistic on I/O ports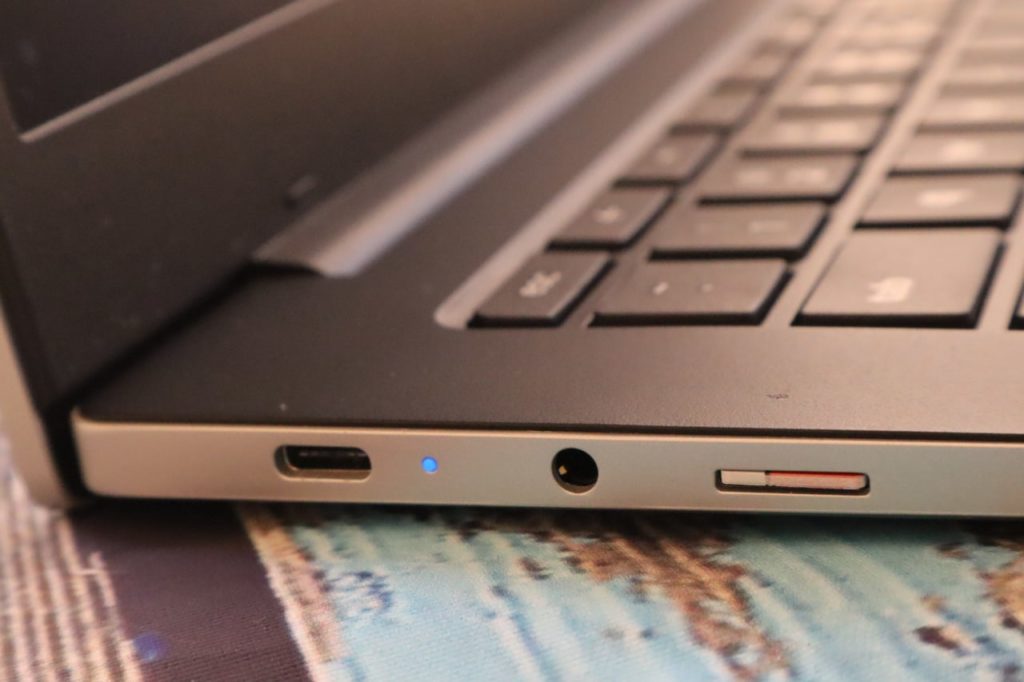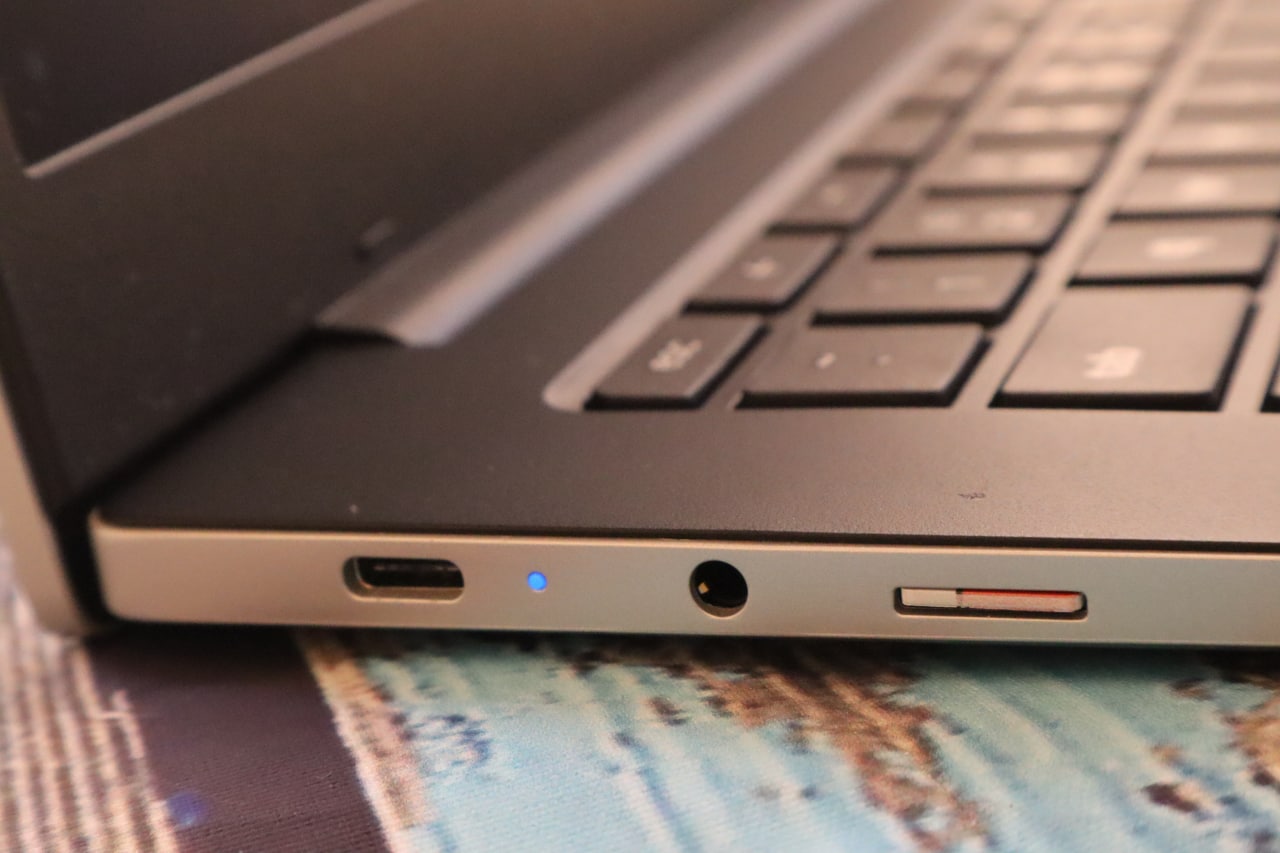 Chromebooks are not big on a lot of Input/output ports. A standard Chromebook will have at least one oval-shaped USB-C port which is used for charging, data transfer, and connecting to a secondary monitor or projector usually via HDMI adapter.
You might also get a rectangular-shaped standard USB-A 3.0 port, MicroSD card slot, and headphone/mic combo port. Honestly, I think these ports are just what you need to connect to your peripherals such as flash disks/Headphones/MicroSD cards, but if you need more I/O, you might have to buy a USB-C hub.
The Most secure laptops
Chromebooks are one of the most secure laptops today. This is partly because they are on Chrome OS, a Linux-based Operating system. Linux has a strong reputation for great security simply because it's open-source, which means anyone can examine its source code. Besides that, Google has several strategies to ensure that Chrome OS is secure including providing automatic updates which ensure that Chromebooks always run the latest software with all security fixes.
Another strategy is using Sandboxing which ensures that each web page and application runs in a restricted environment called a "sandbox." Another security measure is Verified boot. Every time a Chromebook starts, it runs a self-check and if it detects that the system has been tampered with or corrupted in any way, typically it will repair itself without any effort. Lastly, all data is encrypted and stored on the Cloud mostly if you use web apps.
Fast boot times
Chromebooks boot really fast without even trying. My Galaxy Chromebook Go for instance takes no less than 3 seconds to start. This is partly because Chromebooks use flash storage; either eMMC or SSD on top of a really lightweight operating system. Flash storage is much faster than mechanical hard drives that run on most PCs. Windows PCs are notoriously known for having long boot times with the exception of the premium models.
Not for creatives
If you are creative and a professional at that, then Chromebooks are no-go for you. You are not only limited by hardware but also Chrome OS as a platform. Most standard photo and video editing software such as Adobe Photoshop, AutoCAD, Davinci Resolve, Final Cut Pro is not compatible with Chromebooks. You are limited to Linux-based alternatives such as GIMP or Android creative apps or web alternatives.
If you're just starting out, perhaps you can explore, but most established creatives with existing workflows just won't be able to switch. Adobe, however, recently announced that they're bringing Photoshop to the web, so maybe that's something to consider.
Advertisement - Continue reading below
Not for gamers – Yet
Gaming on Chromebooks is limited to web and Android gaming apps. The hardware itself isn't ready for primetime gaming unless you buy premium models. Steam is a video game digital distribution service by Valve is also coming to Chromebooks soon. Windows PCs still reign supreme in the gaming space.
Alright, that's it. This is based on my experiences with the Galaxy Chromebook Go. If you differ and I know some people do, please let me know in the comments below.