Arguably, Amazon (with its Echo shows and Echo Dots) leads in the smart speakers category of smart home gadgets. And thanks to them, interest and the talk around smart speakers have grown in recent years.
Smart speakers – or Amazon smart speakers, at least – are multi-functional and are helpful in a lot of areas: whether you're only interested in using yours to listen to music, issue voice smart home commands, setting timers while working out, or alarms to help you get up early, Amazon's smart speakers have got you. The Echo Dot speaker is one category of smart speakers from Amazon, and it is powered by the Alexa voice assistant.
Advertisement - Continue reading below
By default, Amazon lets users listen to music from Amazon Music on the Echo Dot smart speaker. The process isn't as straightforward if you use other music platforms like Spotify and YouTube Music to stream your music. So, in this article, we will be showing you how to connect your Spotify account and stream your music on your Echo Dot smart speaker.
Connect Spotify to Your Amazon Echo Dot
Before you get started, you should ensure that you have downloaded and set up the Alexa app already. Also, make sure you have connected your Echo Dot smart speaker to the Alexa app. You can only use Spotify on an Echo Dot speaker that has been connected to the Alexa app.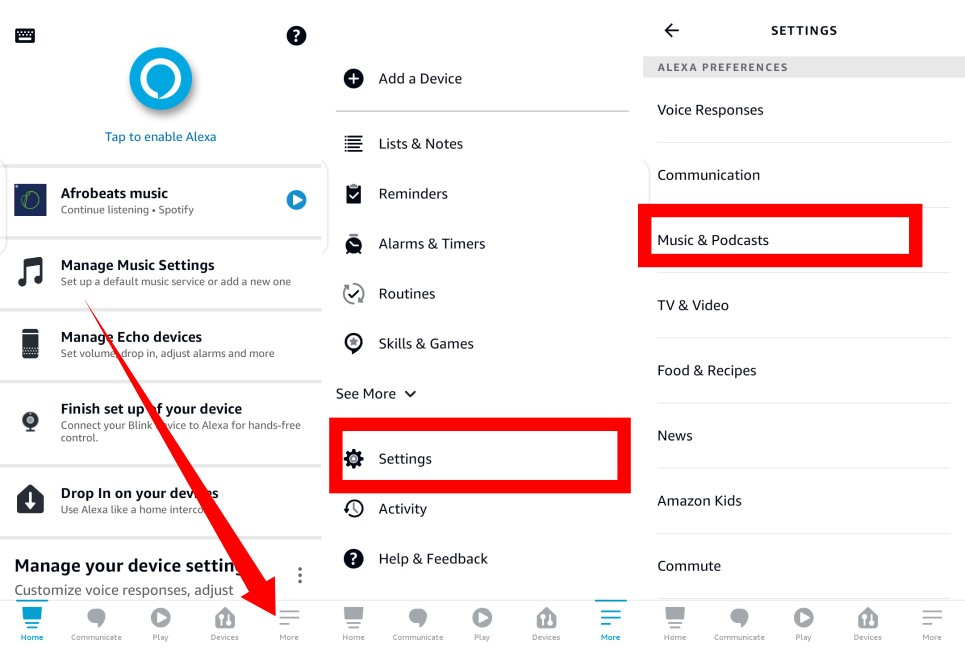 Tap the More icon at the bottom-right corner of your Alexa app.
Tap Settings, then Music & Podcasts from the Alexa Preferences section.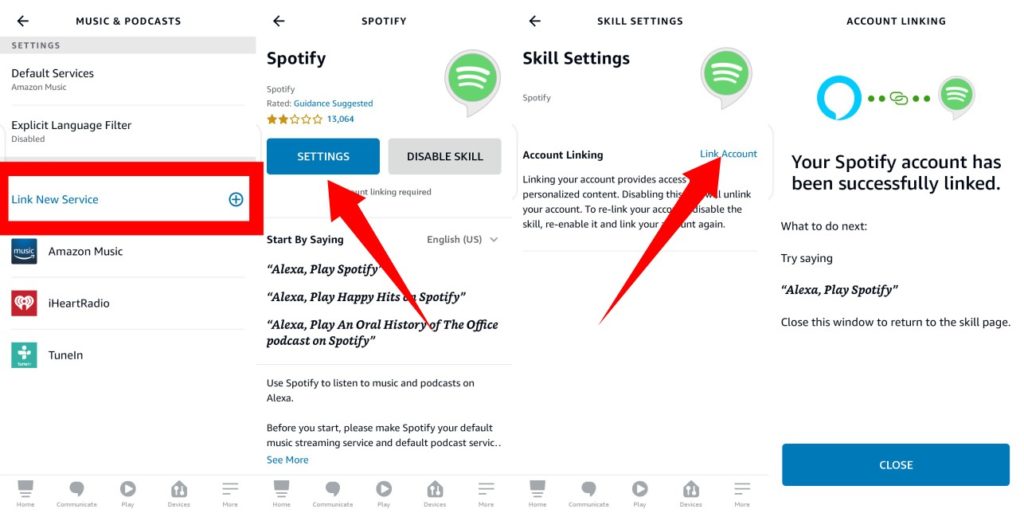 Select Link New Service and then pick Spotify from the options, then follow the steps to log in to your Spotify account and link your account.
If it is successful, you should get a message telling you "your Spotify account has been successfully linked."
---
Related: Google Home Mini Review: Should you still buy it in 2021?
---
Set Spotify as The Default Music Streaming Platform
When you set Spotify as the default Music Streaming Platform, you won't have to say "on Spotify" at the end of your voice commands. Here's how: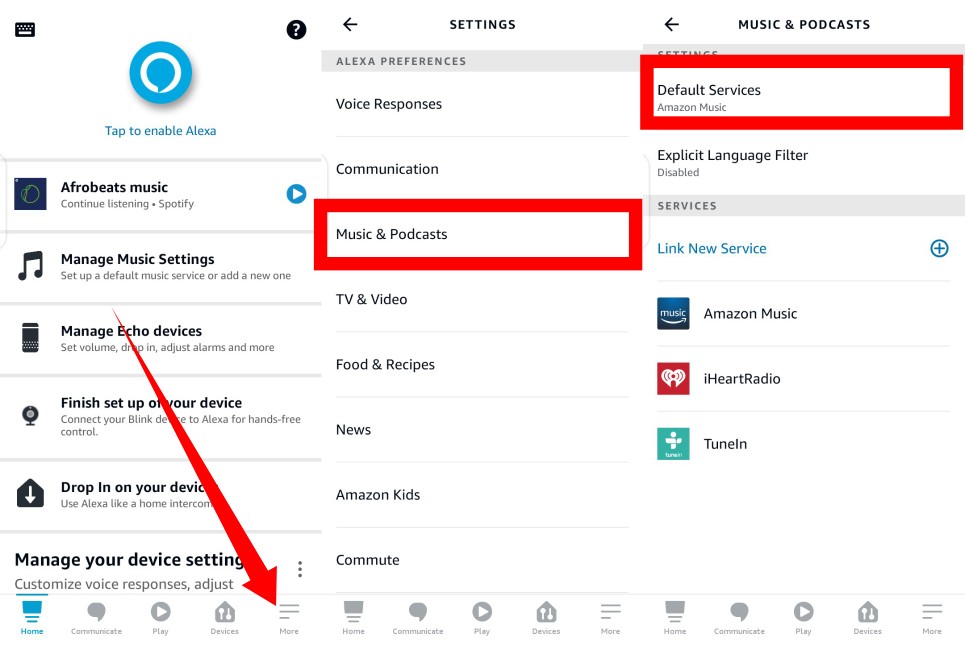 In your Alexa app, tap the menu in the bottom-left corner
Tap Settings, then Music & Podcasts.
From the Settings section, tap Default Settings, then Choose Spotify as your default music services.
Now, you can play your favorite songs on Spotify on your Amazon Echo Dot just by using the voice command "Alexa play…………". That said, we'll like to know what you find to be the most interesting thing about the Amazon Echo Dot speaker. Tell us in the comment section.
Advertisement - Continue reading below