At the rate I'm going, Xiaomi might soon proudly state that "All Your Base Belong To Us" and they wouldn't be wrong. While Google and Amazon are the kings of the roost in the Northern Hemisphere, outliers like me have come to appreciate the inclusivity of price-sensitive Xiaomi smart devices like the Mi Bedside Lamp 2.
The Mi Bedside Lamp 2 nicely compliments my growing roster of Xiaomi devices from the Redmi Note 10 Pro, the MiBox S, the Mi Scale, the Yeelight, Mi Band, and whatnot. After a test drive for a couple of months, the Mi Bedside Lamp 2 has convinced us that it's still a worthy buy in 2022.
Advertisement - Continue reading below
What's in the Box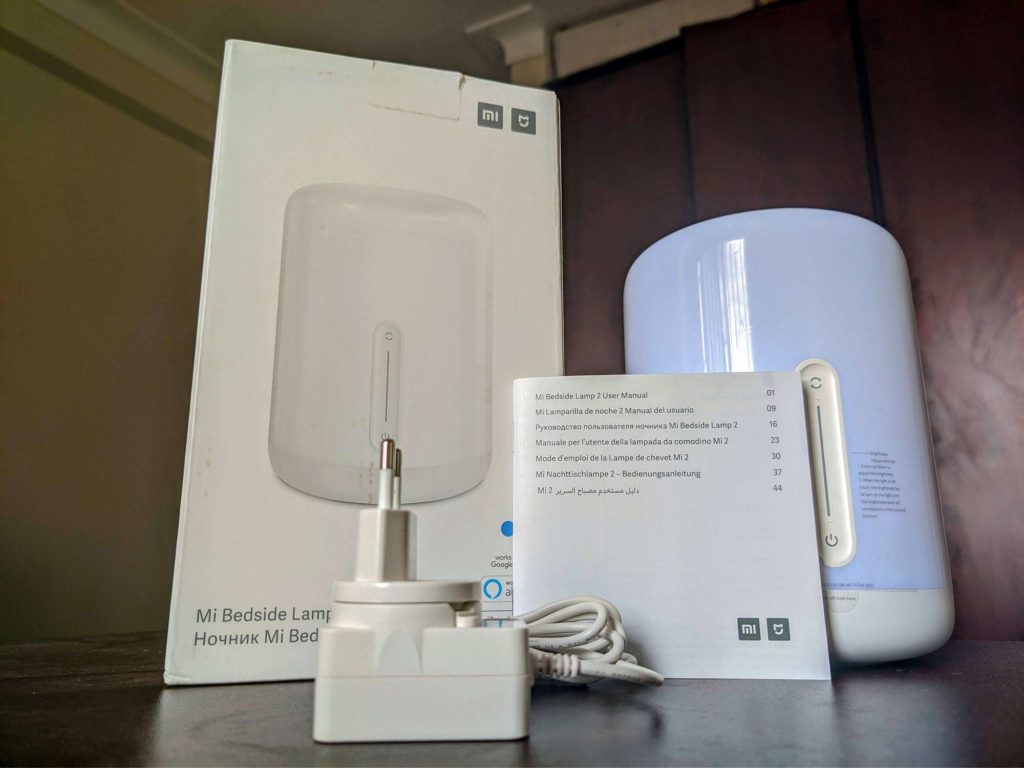 Mi Bedside Lamp 2
Power adapter
User manual
Warranty notice
Mi Bedside Lamp 2 Product Specs
Product name: Mi Bedside Lamp 2
Product model number: MJCTD02YL
Luminous flux: 400lm
Rated input: 220 – 240 V ~ 50/60 Hz, 0.45 A
Wireless connectivity: WiFi IEEE 802.11 b/g/n 2.4GHz
Lamp input: 12V,0.8A
Rated power: 9W (Lamp + LED Driver)
Operating temperature: -10℃~35℃
Operating humidity: 0%—85%RH
Lifespan: Approx. 25,000 hours
Operating system: Android 4.4 or iOS 9.0 and later
Build & Design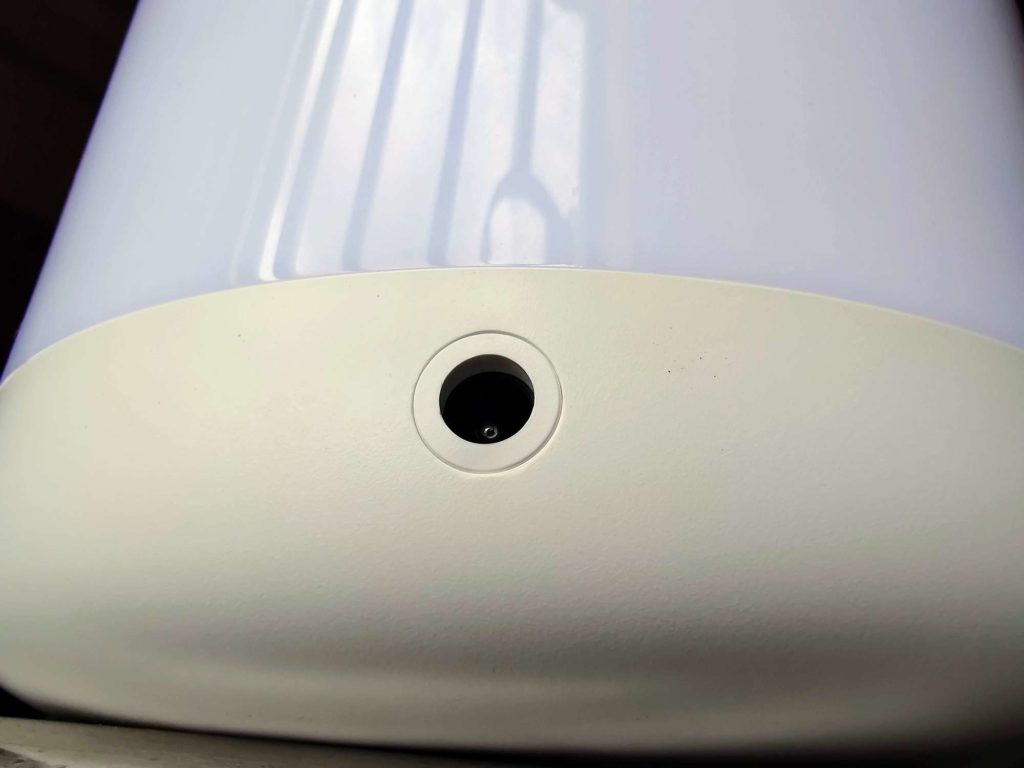 I'd say the Mi Bedside Lamp 2 was built to be touched. It's almost a subconscious action. The cylindrical lamp body is lightweight and glossy to touch in contrast to the base which is made of much firmer stuff. The controls on one side of the lamp body are touch-sensitive. I had a blond moment when I first powered it up and didn't feel the tactile feedback I was accustomed to. The controls allow you to power it on, dial the brightness up and down and switch between saved light color modes without any need to use your smartphone.
One of the misgivings I have with the Mi Bedside Lamp 2 is the build quality. While the base is sturdy and can hopefully survive a fall or two feet first, I can't say the same about the lamp part. The plastic body gives me the jitters. I have concerns about the lamp getting scratches and breaking if it ever fell. With no frame to shield it, I nurse a fear the day my daughter tosses it, it won't be coming back from that. At least it's got no-skid silicone padding at the bottom to prevent accidental sliding.
On the downside, the Mi Bedside Lamp 2 has to be plugged into a power source at all times. Unlike some smart bedside lamps, it doesn't come with batteries to ensure it works whether or not you have power.
---
Read more: How to set up Mi Bedside Lamp 2 with Yeelight and Xiaomi Home Apps
---
Smart Home System Support
The Mi Bedside Lamp 2 scores a hattrick with its support for Google Home, Alexa, and Apple HomeKit. All three are solid options for people looking to automate their homes. The Mi Bedside Lamp will just be one more device to add to the arsenal.
Advertisement - Continue reading below
Personally Google Home is my go-to. I already have an ecosystem going, choke-full of the aforementioned Google Home-supported Xiaomi products. The versatility of the Mi Bedside Lamp wins a scout badge from me. Setting it up was barely an inconvenience. I already have both the Xiaomi Home app and Yeelight app both of which support the lamp as well as my other devices.
Mobile Pairing: Xiaomi Home app vs Yeelight app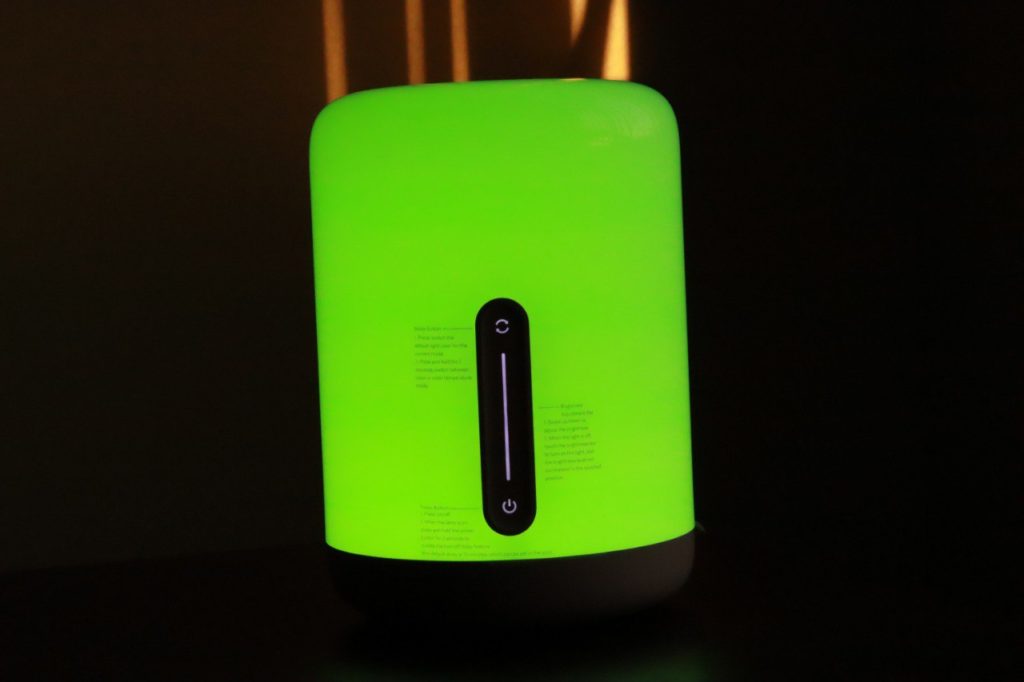 The Mi Bedside Lamp 2 can be paired with the Xiaomi Home app (also known as the Mi Home app) or the Yeelight app. We have covered this in-depth in an earlier post but to recap, the Yeelight app is a more simplistic app compared to the Xiaomi Home app, but no less functional.
The apps should work the same for the most part, although the Xiaomi Home app has more features such as the delay timer, night light, turning off the light automatically, security settings, and automation. The rest are more or less the same.
Both the Xiaomi Home app and the Yeelight app support three different modes at a glance; White, Color, and Flow. You can adjust brightness by sliding up and down in the app or change the color altogether by sliding sideways. Flow displays a kaleidoscopic swirling of colors.
Just for perspective, the Mi Bedside Lamp 2 supports 16 million colors and a color temperature ranging from 1700~6500K. The lamp can get dim you might think it's barely on, or bright enough to bathe a room in light.
Lifespan
As for the actual lamp lifespan, it's approximated at 25,000 hours or roughly 11 years with an average usage of about 6 hours a day. I am not about to refute these figures unless something were to happen between now and then, but with proper care, the Mi Bedside Lamp can surely last that long.
But as its primary function is to work as a mood lamp, I don't expect to use it as much as I would my ceiling lights. At the end of the day, this would increase its lifespan.
Here's our video review of the Mi Bedside Lamp 2;
Advertisement - Continue reading below
Is it worth it?
There's no doubt that there are better smart bedside lamps out there. Philips Hue makes some outstanding lamps but the price tag is an inhibitor. Xiaomi is building a reputation for innovation and price-sensitive devices across the board. The Mi Bedside Lamp 2 is a compelling choice for anyone looking to set up a smart home. Due to the excellent touch controls, I can use it for the most part without having to pull out my smartphone.
Price and where to buy
As of writing this post, the Mi Bedside Lamp 2 is currently going for $62.99 on Amazon US or $54.99 still on Amazon. In India, it retails for ₹2,799 on Amazon India and ₹2,812 on Flipkart. In Uganda, you can get it at Odukar for UGX 275,000. It is relatively cheaper than you'd expect for a lamp with the features it packs, and for that, I am personally comfortable making the investment.