In a previous article, we explained how to connect your Spotify account to your Amazon Echo Dot smart speaker, as well as other Amazon smart devices. Well, in this article, we'll be showing you how to do the opposite – how to disconnect your Spotify account from Alexa and its smart devices. There are many reasons any one would want to disconnect their Spotify account from Alexa and Amazon Echo devices; could be because you've previously connected to a different Amazon account, or they no longer use Spotify for music streaming. Whatever the reason is, here's how to disconnect your Spotify account from Alexa and its Echo smart devices. You can do this via the Alexa app or via Spotify's website.
Related: How to Use Your Echo Dot as a Bluetooth Speaker
Advertisement - Continue reading below
Disconnect Your Spotify Account From the Alexa App
Open the Alexa on your mobile app  
Tap Settings.
Then, under Alexa Preferences, tap Music & Podcasts.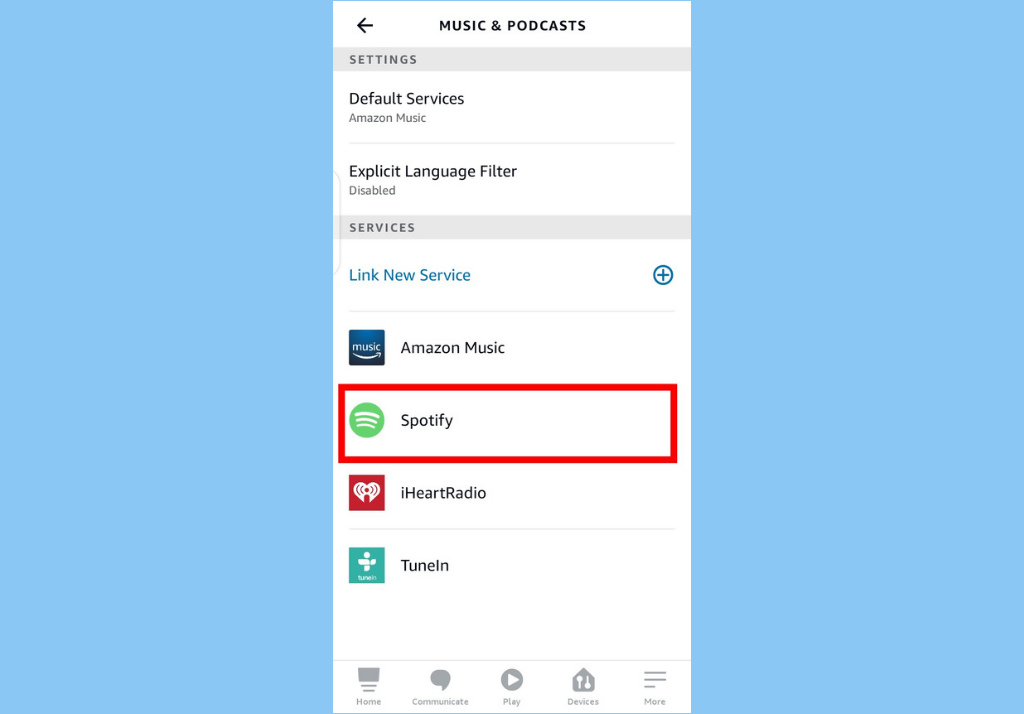 There, you will find a lists all music streaming services currently connected to your Alexa app (you will also find a Link New Service option to link another streaming account), find and tap Spotify.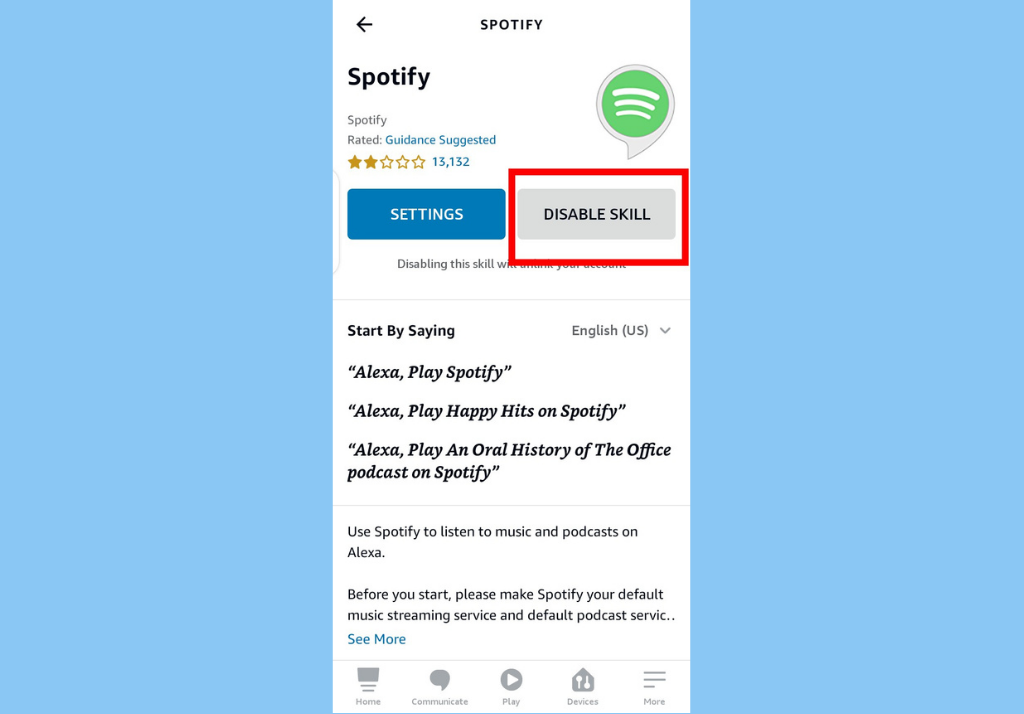 Tap the Disable Skill button on the Spotify details page.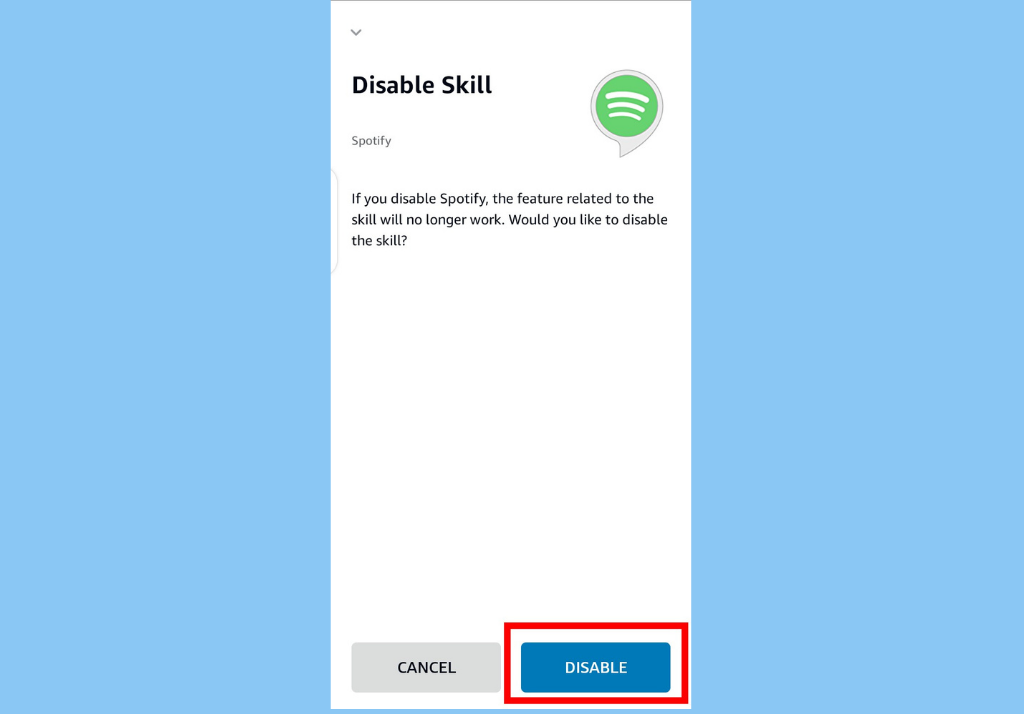 Finally, tap disable on the confirmation page.
Disconnect Your Spotify Account From Spotify Web
From your preferred web browser on either Mac or a windows PC, navigate to Spotify's website and log in with your Spotify account.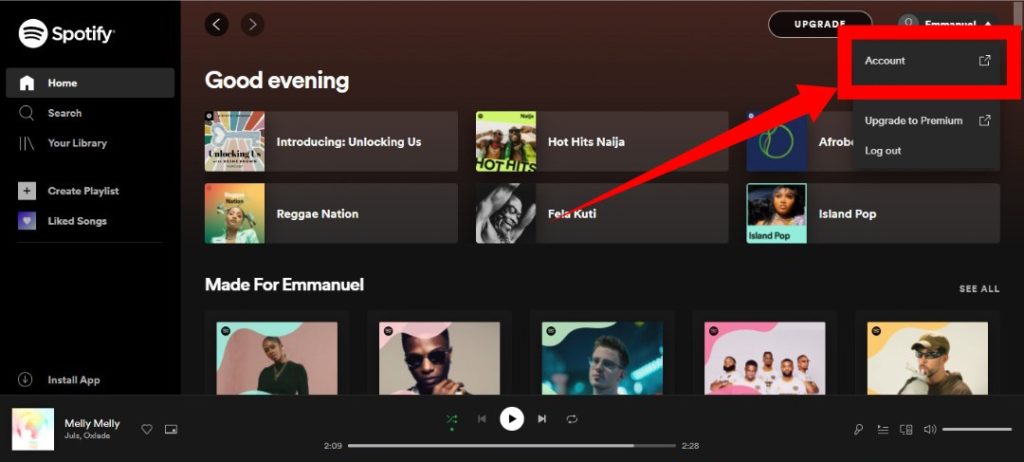 Tap on the Profile icon (with your name). Its at the top-right corner of your screen. Then select Account.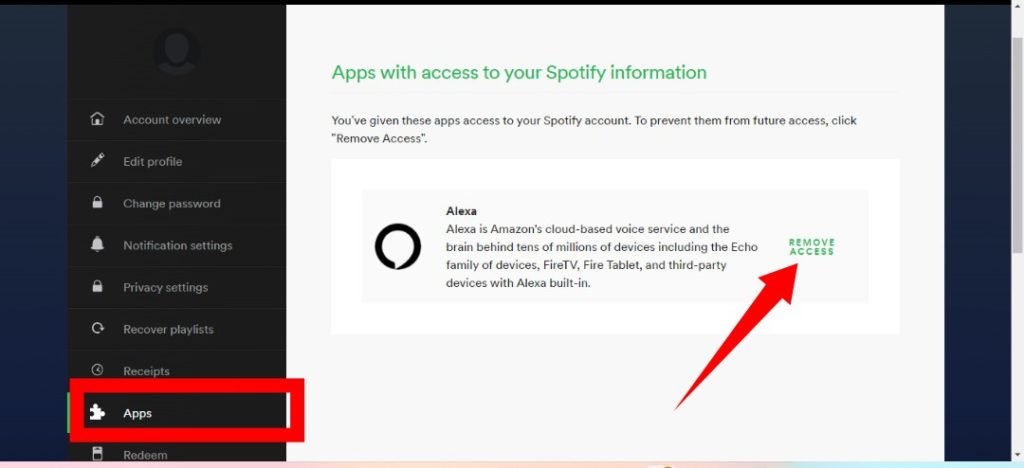 Scroll down to the bottom and tap Apps from the left side.
A list of all the apps with access to your Spotify account will be displayed, Find Alexa and then click Remove Access.
There you have it. That's how to disconnect your Soptify account from Alexa. However, if, at any point, you change your mind, here's how to connect your Spotify back to Alexa. Also, you should check out how to change Alexa Wake Word and Voice