The Mi band 6 can be a little intimidating to set up if you are not familiar with it. That's because there's no intuitive power button users normally apply to turn on any electronic device. Otherwise, the Mi band is easy to set up and use.
The Mi band actually has an on-screen button, but it's touch and you won't even notice it. It's the entire screen of the band. It supports a number of gesture controls such as long-press or touch and hold and swipe.
Advertisement - Continue reading below
The first time you pull the band out of the box, It'll prompt you to pair it with your phone. But that's if the band has some battery charge. If it doesn't, it won't show anything irrespective of what you do on the screen. This is where most first-timers get stuck. So I recommend that the first thing you do is charge the band with its magnetic cable for at least 10 minutes. The screen turns on while you're charging it.
With some juice on the band, the screen will show a prompt for you to pair with your phone. This is part of the setup process. The next step is to ensure that you have downloaded the Mi Fit app from Google Play store or Apple App store. You can't set up the band without the Mi Fit App. You'll also need to create or login to your Mi account from the app.  Now make sure your phone is as close as possible to the band and that Bluetooth is turned on.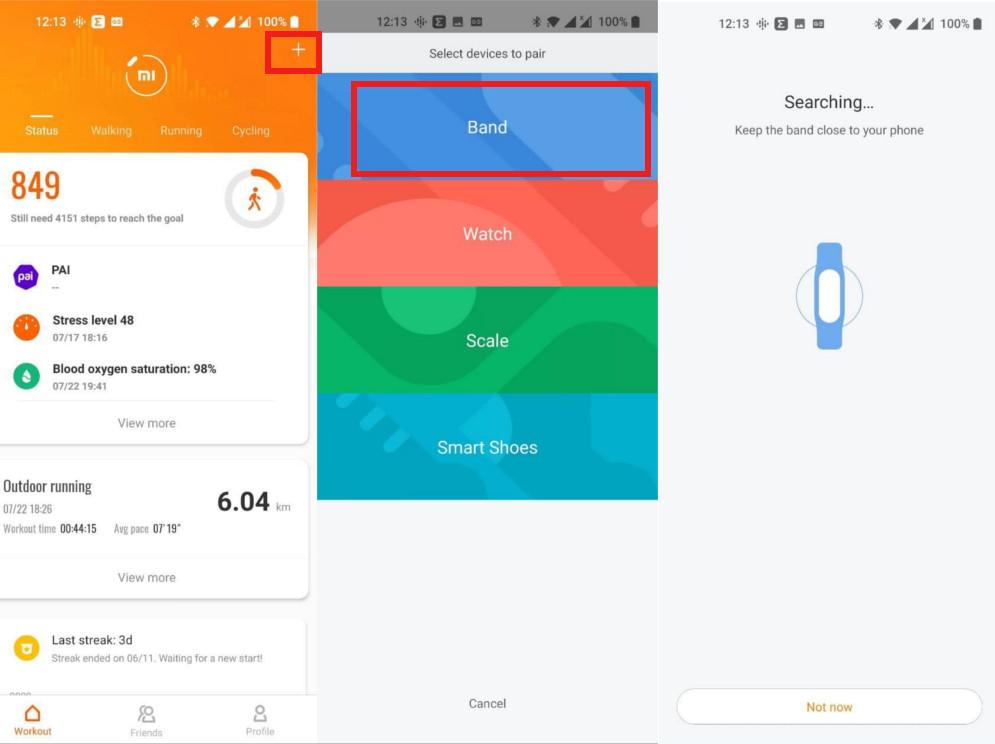 From the Mi Fit App, tap on the plus button to add a new device. Select band. A pairing request is sent to the Mi band and you should see the prompt on its screen. Accept it and the band immediately turns on the home screen or watch face. That's it. However, you can go a step further and activate your new band to be part of your Mi account. That way you can view your workout history, download new watch faces, make some tweaks to the band and update the firmware.