The essence of having smart plugs (like the Amazon Smart Plug) and smart outlets is to be able to control your home appliances and smart gadgets; controlling when they get turned on and off, from virtually anywhere you are.
However, having to regularly visit your Alexa app (If you own an Alexa smart plug) to turn on and off your smart plug can become a pain real quick. Thankfully, Alexa has got the Routines feature that lets you automatically schedule when your smart plug goes on and off, at a specific time. Here's how to use the feature.
Advertisement - Continue reading below
---
Related: Amazon SmartPlug: How to Set It Up and Use It
---
How to Schedule a Smart Plug
You should keep in mind that you will need the Alexa app to schedule on and off routine on a smart plug that is Alexa-enabled.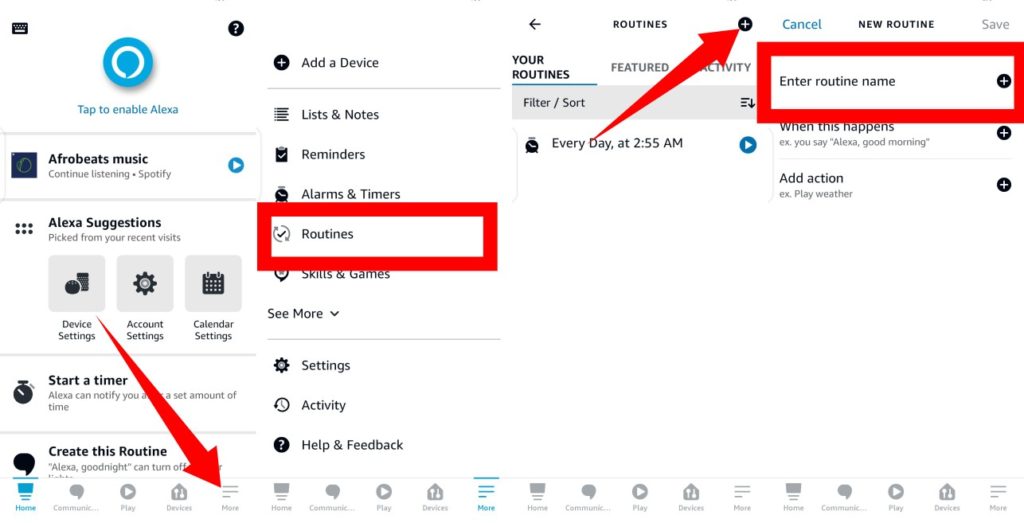 From your Alexa app (IOS and Android) on your smartphone, go to the menu section at the bottom and select More.
Scroll down and tap Routines.
Select the + icon in the top right corner to create a routine.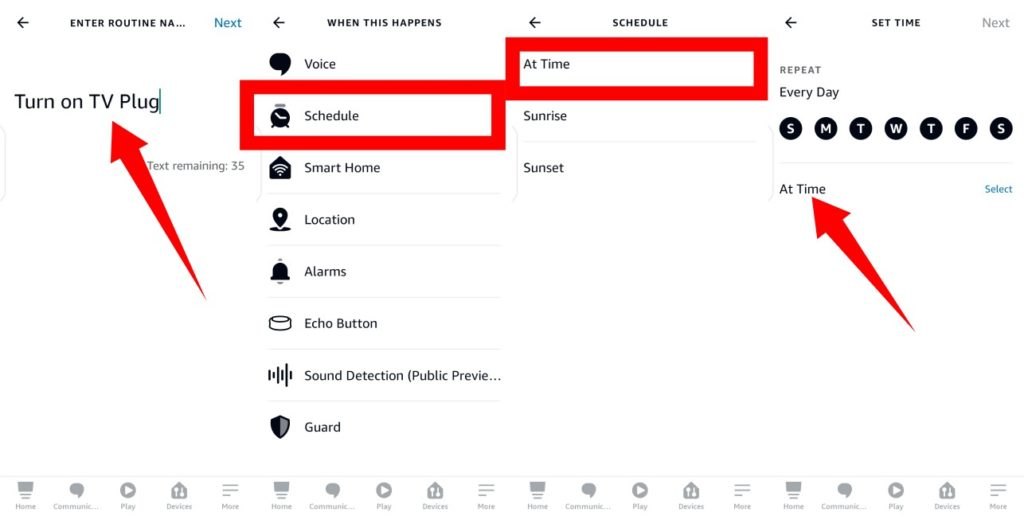 On the new routine's page, tap Enter routine name to give your routine a name. Enter a name for you routine (for example, Turn on TV Plug) and hit Next and you'll be taken back to the new routine's page.
Then, tap When This Happens and select Schedule from the When this happens menu.
Next, select At Time to schedule your smart plug to turn on at a set time, and the days you wish it to function. Tap Next when done and you'll be taken back to the New routine page.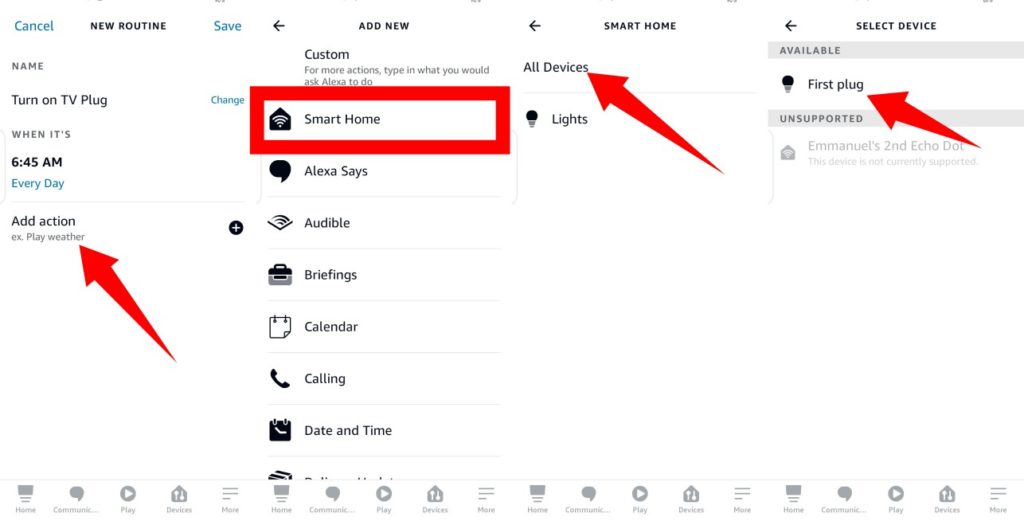 Select Add action, and then scroll down and tap Smart home.
Tap All devices to view all of your available smart devices. Find the smart plug that you want to schedule, tap on it and make sure that the Power option is checked.
Finally, to schedule your smart plug to turn on, toggle on the "On" switch. and hit Next, and finally, hit Save.
Now that you have created a routine to turn on your smart plug at a scheduled time daily, you will then need to create another routine for when the smart plug goes off.
It's pretty easy: create another routine and repeat all of the steps above until you get to the page where you'll need to tap the toggle switch to schedule your smart plug to turn on or off. You will then need to make sure that the switch is toggled off this time.