Amazon supports a handful of music streaming platforms on its Alexa app and smart speakers. These music streaming platforms include its own Amazon Music, Spotify, Apple Music, Apple Podcasts, Pandora, iHeartRadio, Deezer, Vevo, Tidal, SiriusXM, and more. If you're a fan of YouTube Music, however, Echo Dot smart speakers might not be ideal speakers for you.
That's because, unlike Spotify and a few others, you can not link your YouTube Music account to Alexa and your Echo Dot speaker. However, if you already own the Echo Dot speaker, the only way around this is to use the speaker as a Bluetooth speaker and then play songs from YouTube Music, on your device.
Advertisement - Continue reading below
Furthermore, even if you stream music on any of the music streaming platforms that Amazon Alexa supports, the option to use the Echo Dot as a Bluetooth speaker means you can source services that remain inaccessible by Alexa and music streaming services it supports – songs from your local library, for instance. And in this article, we're going to be telling all about how to use your Echo Dot smart speaker like the regular Bluetooth speaker.
---
Related: Spotify or Apple Music: Which is the Best Music Streaming Platform for you?
---
Use Your Echo Dot as a Bluetooth Speaker
Before you begin, here are a couple of things you should do: First, make sure your device is in range of your Echo Dot smart speaker. Also, make sure to disconnect any existing Bluetooth connections with your Echo Dot. You can use the command, "Alexa, disconnect."
Switch on your smartphone, tablet or other device's Bluetooth and set it to paring mode.
You'll then need to set your Echo Dot speaker to pairing mode. Use the command, "Alexa, pair" to do this. Alexa will confirm with, "Searching…"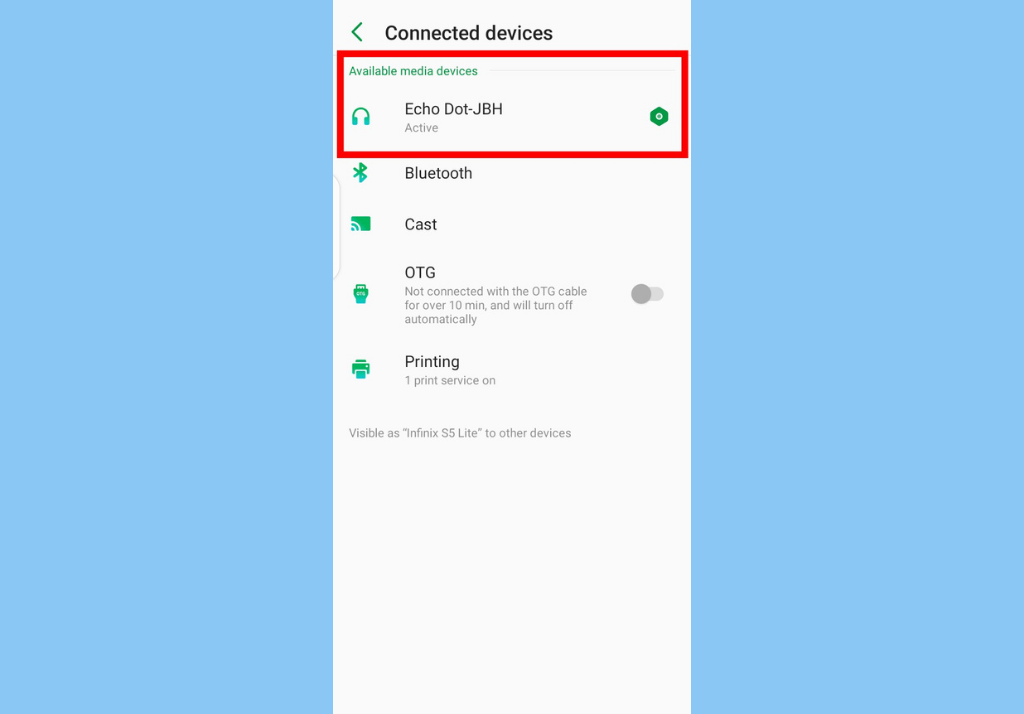 Next, select your Echo Dot speaker under Bluetooth settings on your smartphone or tablet. The Bluetooth name is usually Echo Dot- xxx (the unique name of your own Echo Dot). As you can see, my own Echo Dot is Echo-Dot-JBH.
Finally, Alexa will announce the successful connection.
In conclusion, once you have configured this connection, you can always, easily reconnect your smartphone or tablet to your Echo Dot when they are in range. All you need to do is use the voice command "Alexa, connect to" (mention the device's name), or "Alexa, pair with (mention the device's name).