Every Roku device comes with a dedicated physical remote. However, remote controls can easily get lost permanently or temporarily under your couch, pillows or tossed around by the kids. When that happens, it can be tricky to control your Smart TV or streaming player.
Luckily, you can use your phone as a remote for your Roku device. This is possible using the Roku mobile app for iOS and Android available from the Apple App store and Google Play store. So go ahead and download the Roku mobile app for your phone from the respective app stores. 
Advertisement - Continue reading below
Before you setup the Roku mobile app with your Roku TV or streaming player, make sure that ;
Your phone and Roku tv or streaming player are connected to the same WiFi network. This is really important. You can check the WiFi network name your Roku device is connected to… by going to Setting > Network > About. Now Compare this wifi name with the WiFi network your phone is connected to. On my Oneplus 9, I can check by going to Settings > WiFi.
Alright, The next thing you should do is permit your Roku device to accept commands over a WiFi Network. You can enable this feature in the Settings of your Roku device. So from your Roku device's home screen, go to Settings > System > Advanced system settings > Control by Mobile Apps > Network access. You can select between Default or the Permissive option.  Either of this choice will set your Roku device to accept commands from a private network. 
The Roku mobile app is limited to the U.S region in the App stores. So if you are outside of the U.S, you will have to change your location first before downloading it. Alternatively, you can side-load it from third-party app stores.
Alright, If you have done these two things, then your Roku Smart TV or streaming player will appear on the discovery screen of the Roku Mobile App. So open the Roku mobile app, then tap on the Devices tab at the bottom menu. You should see your Roku device or devices connected to the same WiFi network.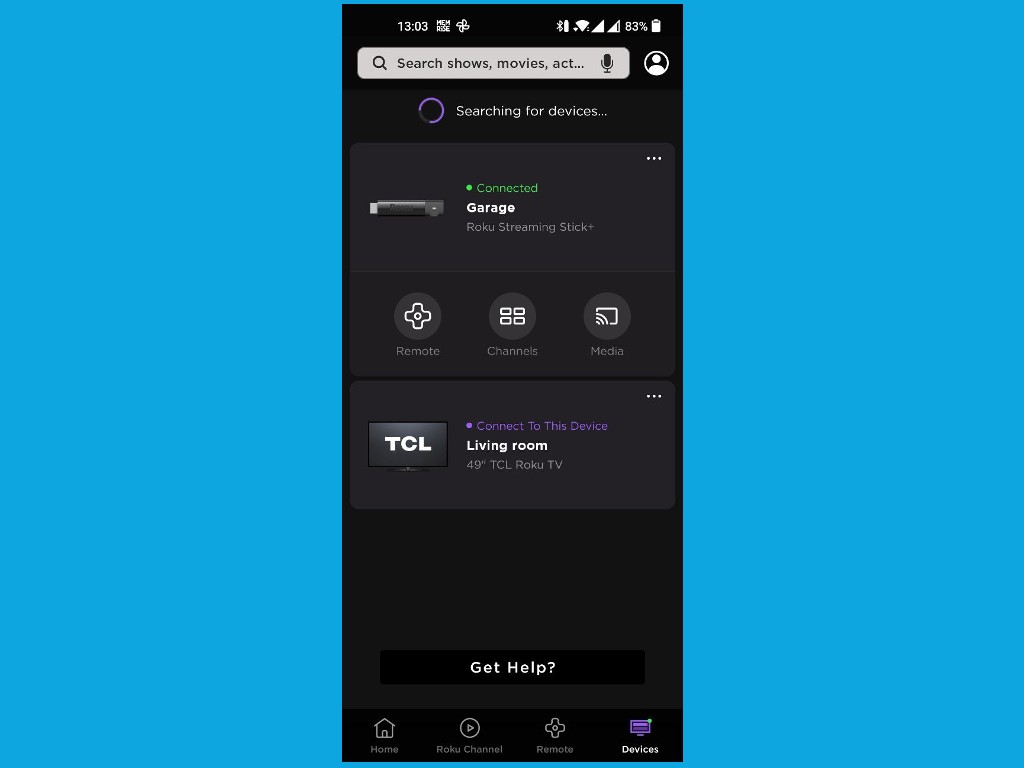 With the Roku mobile, you can do pretty much and even more than what you can do with the actual physical remote. For instance you get private listening where you connect your headphones to your Roku TV via your Smartphone. This feature is limited to Roku remotes with 3.5 mm headphone jack. You also get a mic feature which allows you to issue voice commands to your Roku TV. Again this feature is limited to premium Roku Voice remotes. You also get to watch the Roku channel along with Live TV provided by the channel right from your mobile phone. Yet another feature is a virtual keyboard which comes in handy when entering usernames, passwords or search queries on your TV.
Otherwise, the Roku Mobile app offers the standard remote features including playback controls, navigation keys, volume controls and power on/off of your Roku device.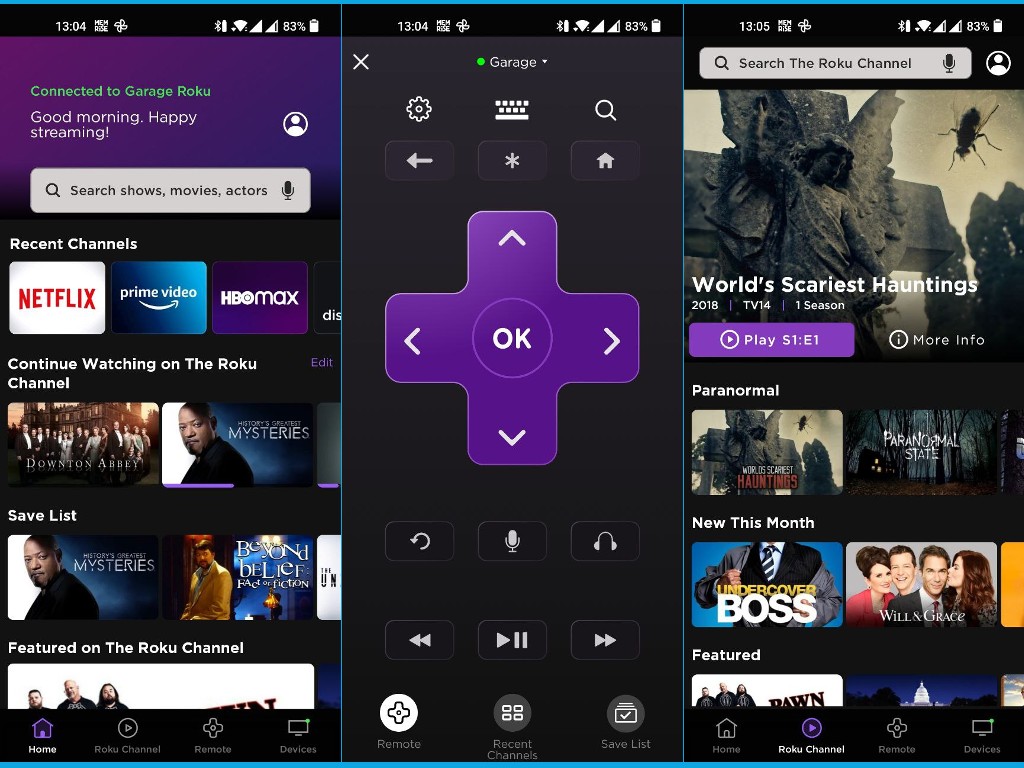 Here's our video tutorial on how you can set up your smartphone as Roku remote and also a walk through of some of the features you get from the Roku Mobile App.
Advertisement - Continue reading below