I don't know about you but for me, I take my music recommendation very seriously when streaming music on YouTube Music or any other streaming platform. You know how you go through the painstaking process of setting up your music playlist or searching for an album you want to listen to and then you start getting other song recommendations (sometimes, very annoying recommendations) when the playlist or album is done playing? Well, you can easily stop that from happening.
On YouTube Music, the Autoplay feature lets you either enable or disable autoplay. When disabled, you don't get to listen to funny/unwanted song recommendations after your playlist is done playing. But if you want to, all you need to do is to enable the feature. And in this article, we are going to show you how to do that: how to enable and disable autoplay on your YouTube Music.
Advertisement - Continue reading below
---
---
How to Enable or Disable Autoplay on YouTube Music
Launch the YouTube Music app on your phone (Update the app if you haven't done that in a while).
Search for your playlist and play any song on the list to reveal the music player.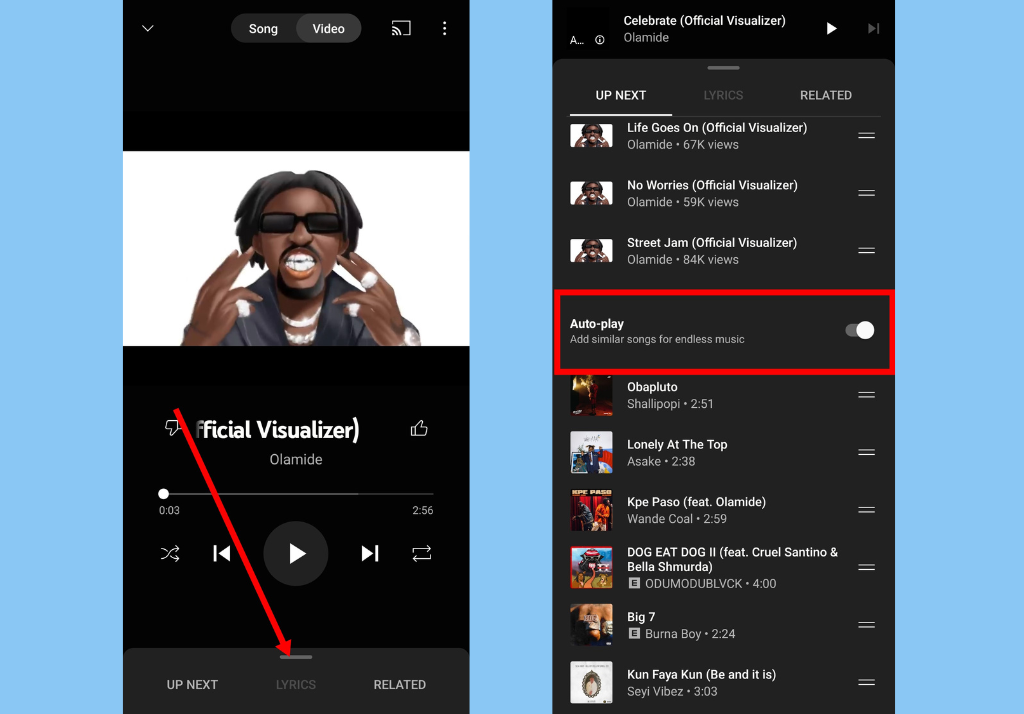 Expand the music player by swiping up from the bottom of your screen.
Tap the Up Next tab and then scroll to the end of the selected playlist. There, you find the autoplay section.
Toggle off AutoPlay to disable recommendations, and toggle it on to receive recommendations
If you prefer to listen to YouTube Music on your desktop, you should know that you can also easily enable or disable autoplay from your desktop as well. Here's how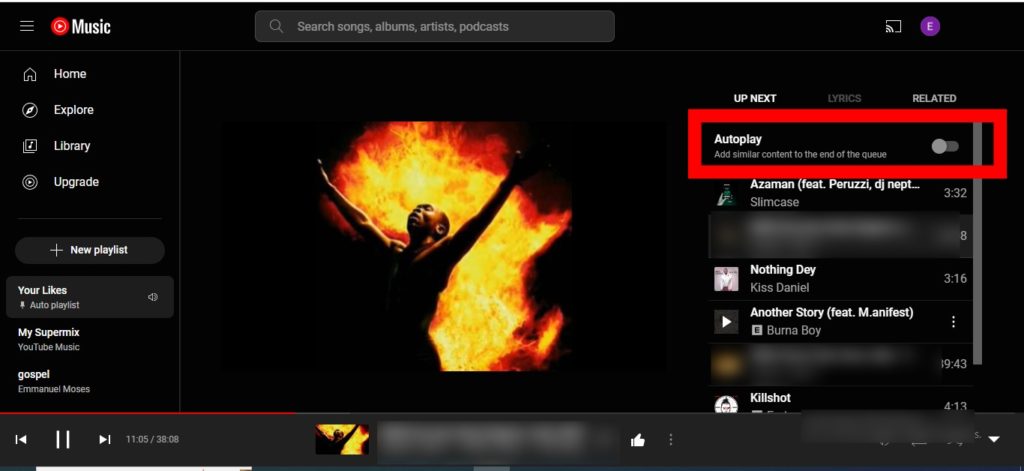 Next, open any of your playlists.
Make sure to select the Up Next tab. You should see the Autoplay option above this section.
Toggle off AutoPlay to disable its recommendations, and toggle it on to receive recommendations from YouTube.
YouTube Music has got a bunch of features that make your music streaming experience one to never forget. You should check out How to Download Music on YouTube Music and Listen Offline.