Apple has announced a new generation of AirPods. They made this announcement in an event tagged "unleashed" that was held on 18th October 2021. This 3rd generation of AirPods – AirPods 3 – comes with solid upgrades to the previous ones.
In this post, we'll take you through what has been added to the new AirPods generation. This should help you determine if you'll be upgrading from your 1st or 2nd generation of AirPods. Read through.
Advertisement - Continue reading below
---
READ MORE: Top 6 AirPods Pro Tricks You Should Know.
---
Apple AirPods 3: What's New?
Spatial Audio
The new AirPods 3 comes supports spatial audio with Dolby Atmos. This lets it provide an extremely immersive sound experience for users unlike the previous AirPods in the series. By moving the music into three-dimensional immersive listening, spatial audio embeds you deeper into the sound mix.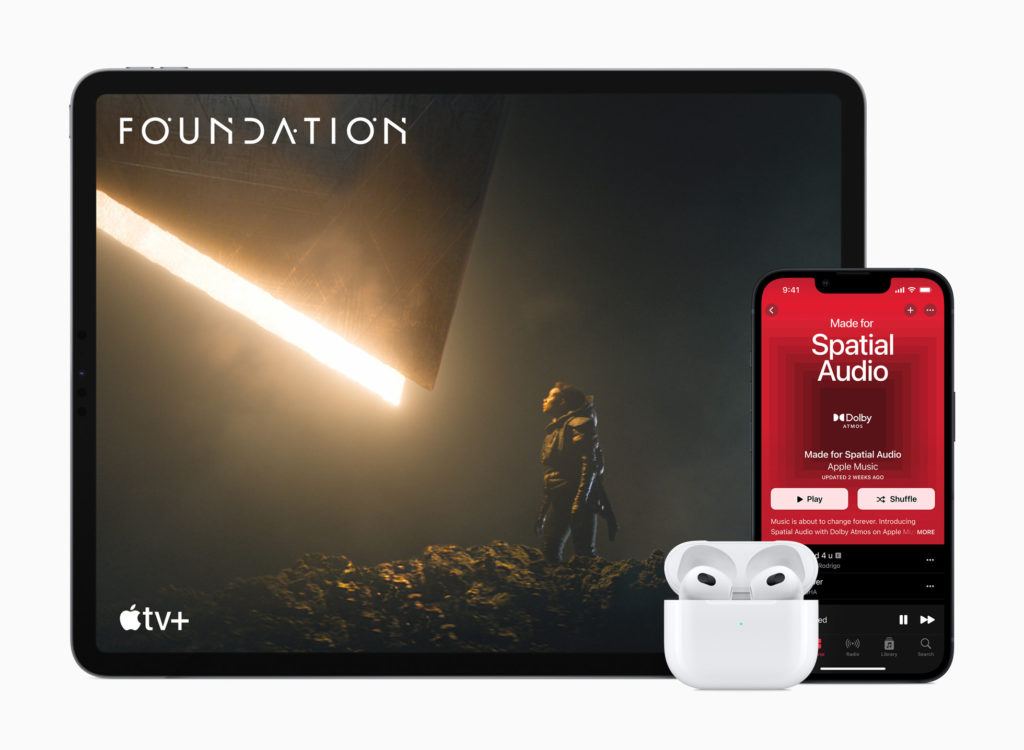 Even with TV shows and movies, spatial audio provides a theatre-like experience. Apple has brought the full spatial audio experience to AirPods 3. This is in addition to the sound feature being previously present in AirPods Pro and AirPods Max.
AirPods 3 Design
AirPods 3 features an all-new design inside and out with a force sensor just by the side that gives you more control of your music and phone calls. These new AirPods also come with a low distortion driver to help deliver the best sound quality. This low distorting driver provides powerful bass and clear frequencies.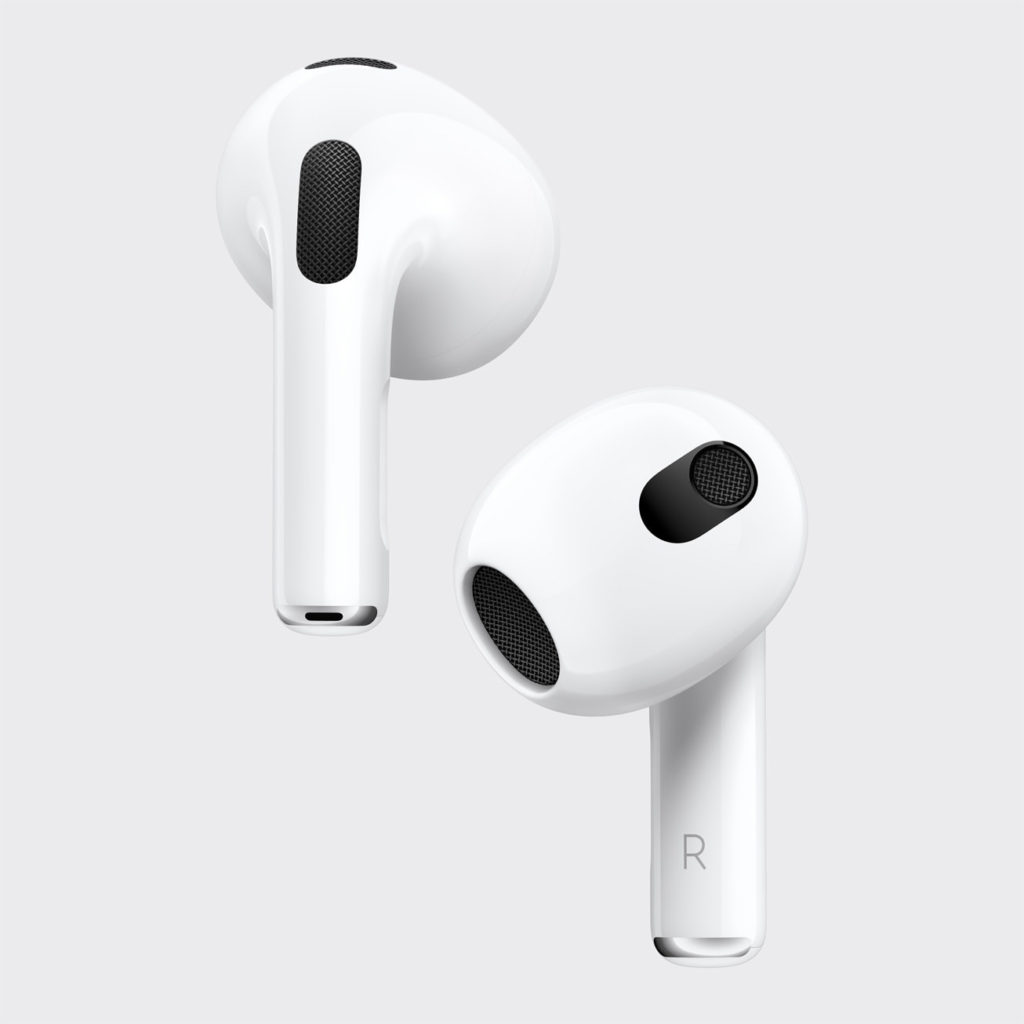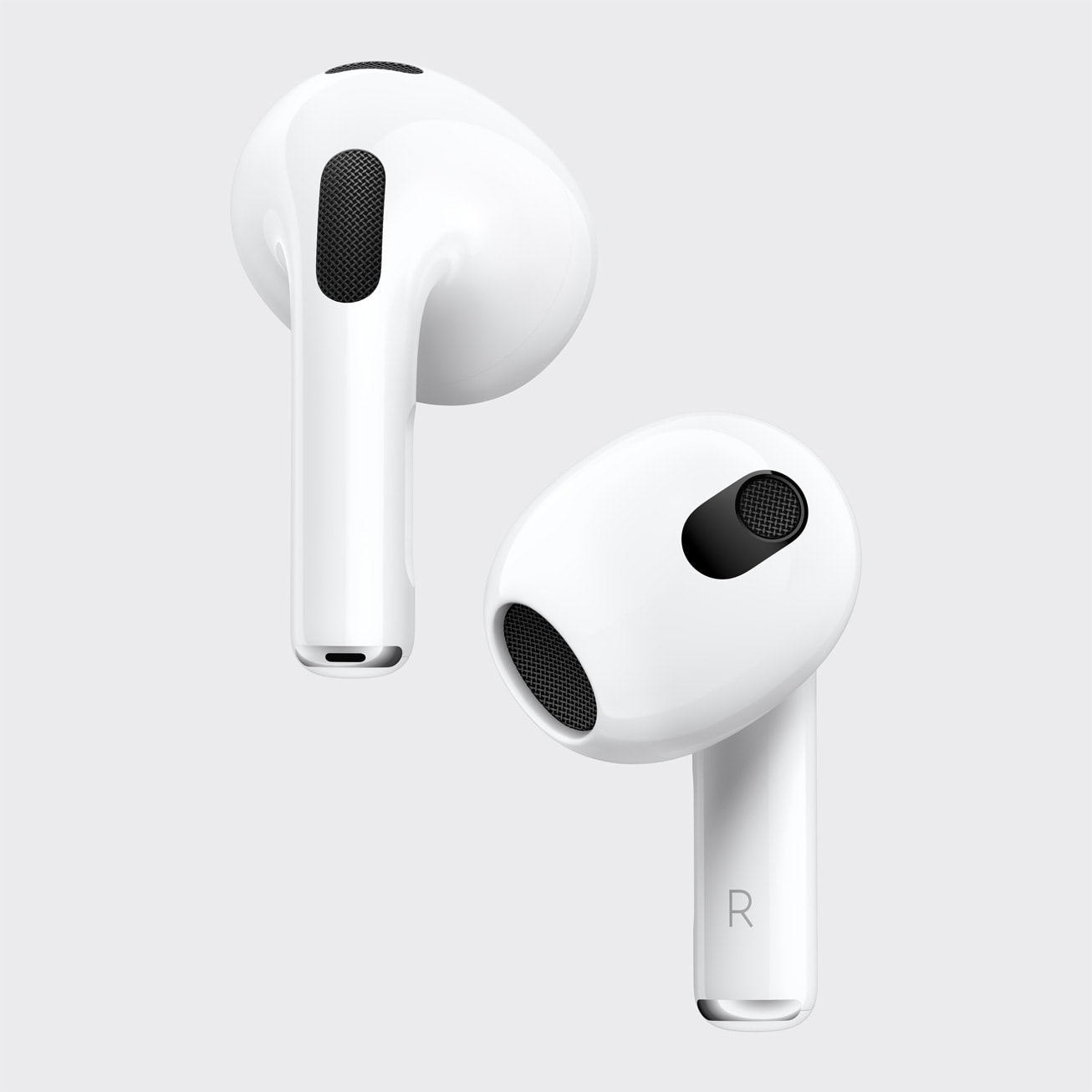 This generation of AirPods is sweat and water-resistant. Hence, no worries when you're working out or sweating.
There's a new contour design that delivers sound directly to your ears. There's also a new feature – adaptive EQ – that provides a customized audio experience. It does this by adjusting frequencies in sound to match what you hear and what you're supposed to. These two features are important because of the differences in users' ear shapes and sizes.
Advertisement - Continue reading below
One-Touch Setup
Once you open the case of the AirPods 3 and tap, it automatically connects to all of your Apple devices. This makes the buds always ready when you are.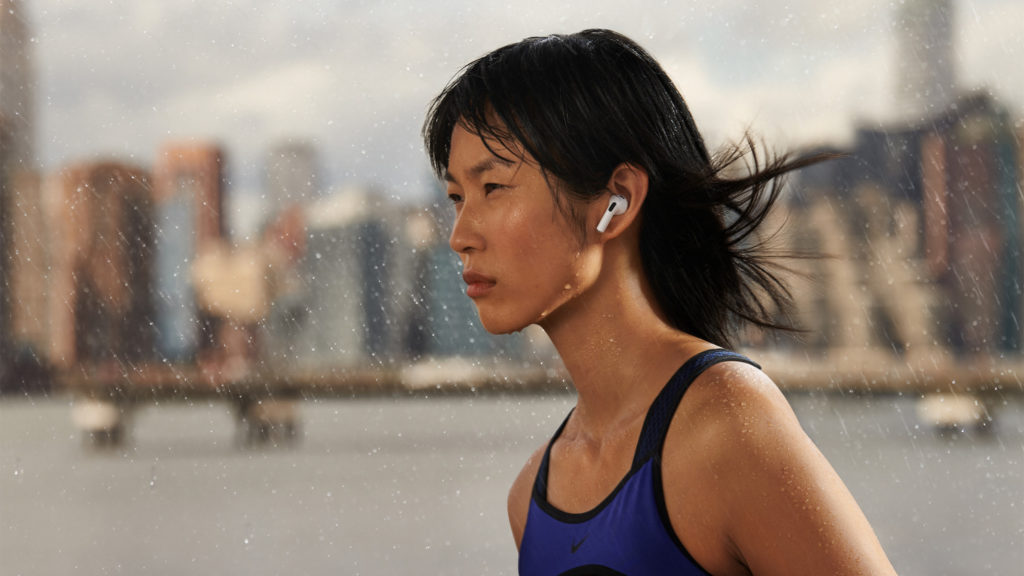 AirPods 3 Battery
Apple increased the battery life of this generation of AirPods to up to 6 hours of listening time. According to the manufacturers, 5 minutes of charge time will produce 1 hour of use. That's an impressive stat with the battery.
Because of the ability of the case to charge, you get a total listening time of 30 hours. This means that the AirPods 3 case can charge the buds up to 5 times over. Hence, one full charge should take you through one full day and some more.
MagSafe and wireless charging come with this generation of AirPods.
AirPods 3 Price and Availability
The price of the AirPods 3 is pegged at $179. They are currently available to order vis the Apple official store and third-party retailers.
These are major and important upgrades to the previous generation of AirPods. Tell us what part stood out for you and if you'll be jumping on these buds.