Microsoft's Windows 11 has been around for almost a year now and the reviews have been mostly good ones. This operating system is a significant upgrade from the Windows 10 operating system we were all used to. The new UI, the new rounded corner design, the new font and text style, and the new settings app on the Windows 11 gives it that unique feel.
The operating system is packed with some really interesting features and in this article, we will be showing you the top 11 Windows 11 features you should know about.
Advertisement - Continue reading below
Top 11 Windows 11 Features You Should Know
1. Voice Typing
This is one of the best Windows 11 features you will enjoy using if you are someone that does not like to type. This is an easy method to get the job done. It helps you type by just speaking to your computer. To make use of this feature, all you need to do is enter 'Win+H,' start saying what you want to get done, and the typing will be sorted for you.
2. Clipboard Syncing
Windows 11 makes it easy to sync your phone app with your laptops through the SwiftKey Beta on your smartphone. This way, you can easily paste copied texts from your smartphone to your PC or the other way round.
3. Multitasking
The multitasking feature will help users improve their productivity, whether for work, personal, or both. It lets you split your screen into sections with different activities on these screens. This means you can work on multiple things at the same time. To use this feature, open any app in Windows, then, hover your cursor over the Maximize icon in the menu bar of that app, you should then see the option to use multi-window.
4. Updated File Explorer
Windows 11 has an updated file explorer where you can access beautiful icons, a command bar top that is a substitute for the previous ribbon menu bar, and an updated context menu. The updated file explorer has all the necessary features required.
5. Multiple Windows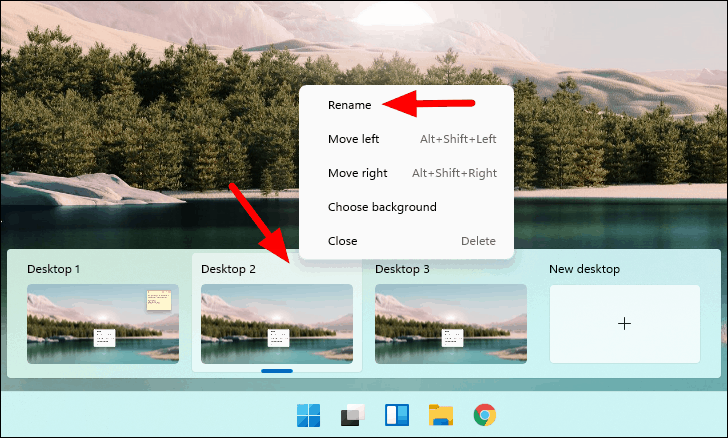 The multiple Windows feature lets you add extra screens to your computer to help improve your work productivity. Rather than having one desktop housing all of your desktop apps, you can set up to separate your personal and work apps and documents, and switch between them whenever. To create multiple desktops, make use of the Task view button in the taskbar and then tap the + sign in the New desktop space.
6. Windows 11 Widgets
Windows 11 has amazing widgets. Access different information, get updated with what's happening around you, check out your gallery, and so much more by just hitting a particular widget. And the best thing about it is that you can customize the widgets to your preference.
Advertisement - Continue reading below
7. Battery consumption and screen time
This is another great feature of Windows 11. You can track the period your screen has been on. There is also a battery utilization chart for you to know your battery's state. Finally, this feature lets you know the apps that use a greater percentage of your battery.
Conclusion
These are our top 7 Windows 11 features. However, Windows 11 has got loads of other useful features that'll definitely improve productivity. That said, you should check out How to Change the Default Web Browser on Windows 11 and How to Use Widgets in Windows 11.