Sending confidential messages has now just gotten better. In the new version of Gmail, you can be able to send self-destructing emails. One of the new tools that new Gmail introduced was confidential mode, which lets you set an expiration date or revoke access for sensitive emails that the recipient also can't forward, copy, print, or download. Here's how it works.
How to send and receive confidential Gmail messages
Open the Gmail app and tap the compose button like you normally do.
Advertisement - Continue reading below
At the bottom of the compose window, there is an icon that looks like a padlock called confidential mode. With Confidential mode, you've got two options: set an expiration date and password protection.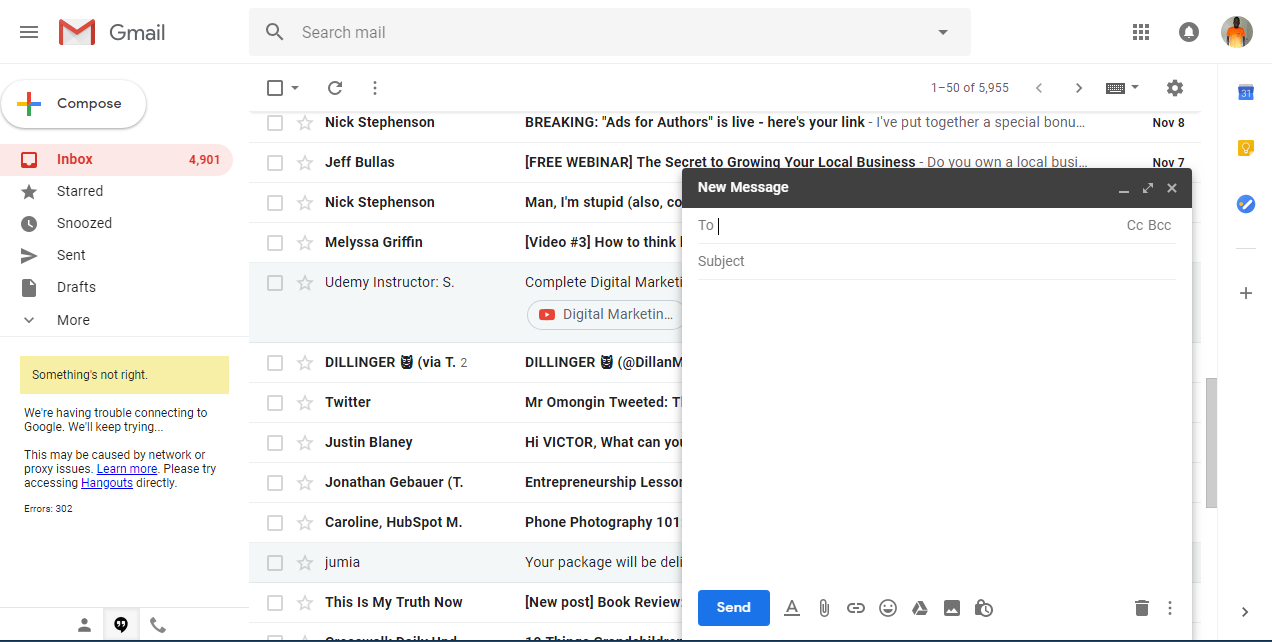 The expiration date is more like an expiration period. You can set your confidential email to expire in one day, one week, one month, three months, or five years.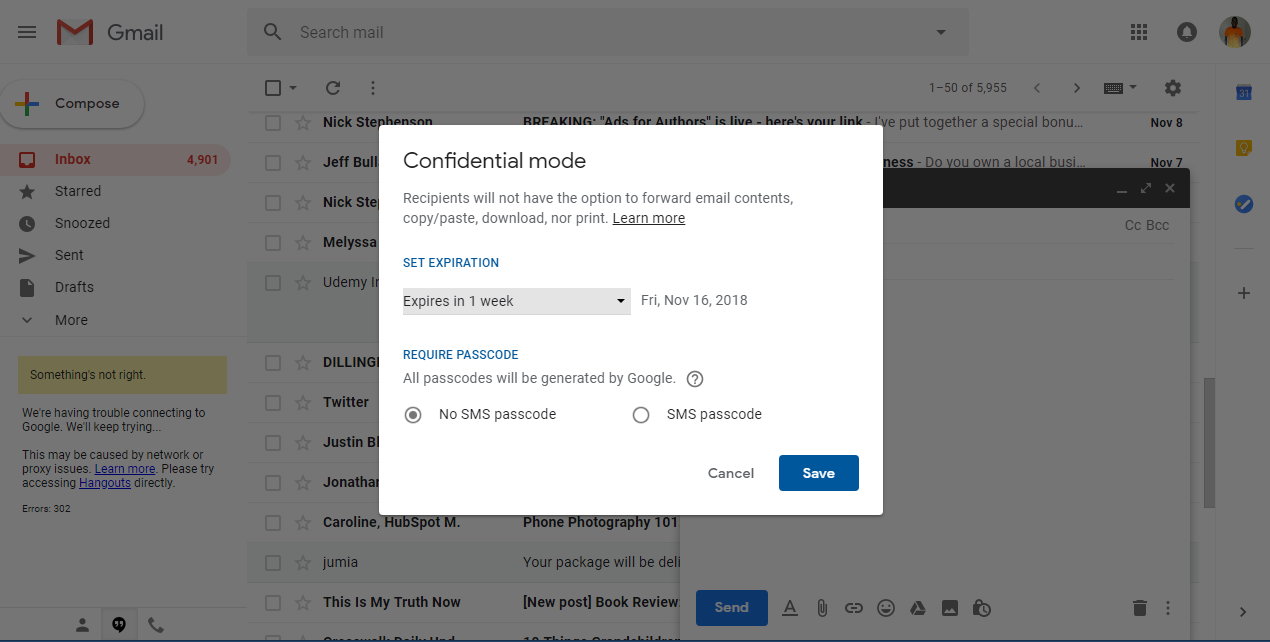 For password protection, you've got two options: Standard and SMS passcode.
Standard will allow Gmail recipients to see the contents of your confidential email right in the body of the email without a passcode. For other email clients, they will get a link in the body of the email that will then email them a passcode to open your confidential email.
If you opt for an SMS passcode, you will need to include a phone number when you send your confidential email, and then all recipients either Gmail or otherwise will receive a text with the passcode needed to open the message.
---
Related Article: 5 Email providers that offer end-to-end encryption.
Advertisement - Continue reading below
---
With any self-destructing email, a box below your message tells the recipient that the message will expire on a certain date and that options to forward, download or copy the email's contents and attachments will be disabled on that date.
How to Revoke Access
You don't have to wait until the expiration date to cut off access to a confidential email that you sent. Just head to your Sent folder in the Gmail app, open a confidential email, and tap the big, blue Remove access button.

The email message will remain in the recipient's inbox, but they will no longer be able to see its contents. If you change your mind about revoking an email, find it again in your Sent folder and click the big, blue Renew access button.

The screenshot Factor
Just like many things on the internet, you are never 100 percent safe. Whereas a confidential Gmail message prevents recipients from forwarding, downloading, and copying your message and its attachments, they can take screenshots or photos of your messages and attachments.
What are your thoughts on Gmail's confidential mode? Have you tried using this feature before? Share your queries and opinions in the comments below.