Microsoft Sticky Notes is the go-to app for pinning small chits to self along with other reminders on your desktop. Basically, it's the Windows version of the paper sticky notes we still stick on countertops and fridges.
This nifty app is not just limited to Windows PCs. Not anymore. You can sync Sticky Notes on Android and iOS, and also on the web. But this hasn't actually always been the case.
Advertisement - Continue reading below
The ability to sync Sticky Notes across multiple PCs has been, by far, one of the most wanted features in Windows. Hitherto, the hack around has been to create a backup of Sticky Notes which one then uploads to the likes of Dropbox, Onedrive, Google Drive, e.t.c. Other users went an extra mile by using Steam Mover, an application initially created to move Steam games from the C: drive to another partition or folder.
How to Sync Sticky Notes on Windows
The first order of business is to open Sticky Notes and sign in to your Microsoft account. This will allow us to sync your account with the Microsoft ecosystem.
>>Click Start
>>Scroll down until you find the Sticky Notes icon. (or type Sticky Notes in the Search box)
>>Click Enter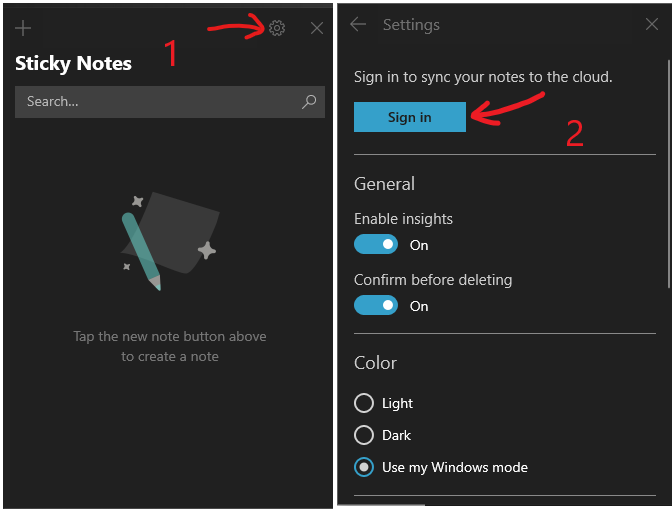 Once Sticky Notes loads:

>>Click on the Settings icon (as shown in the image above)
Advertisement - Continue reading below
>>Click on Sign in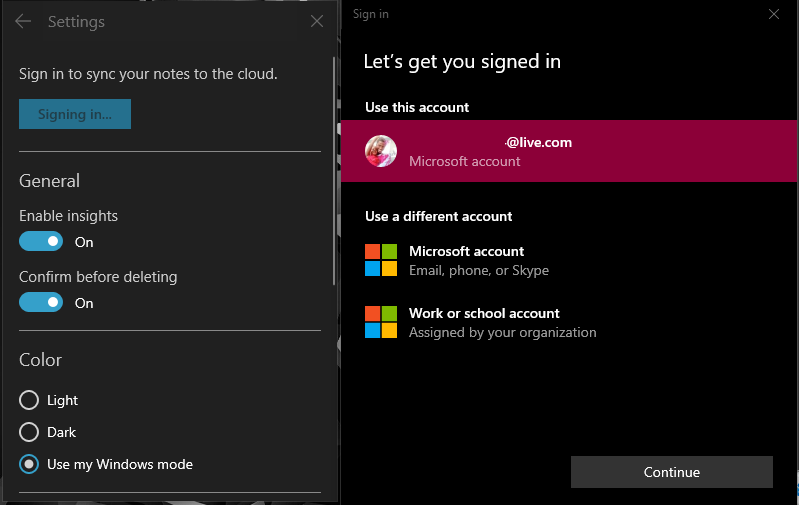 >>Sign in to your Microsoft account.
If you're already logged into Microsoft on your Windows, this process should be seamless.
>>Select account to use and click Continue
Done
Related: How to Merge Two Images into one with Microsoft Paint 3D
How to access your Sticky Notes across multiple devices
PC: All you have to do is to log into your Sticky Notes as shown in the tutorial above. After you're done, all the Stickies will be populated from across your devices
Android & iOS: Download the Microsoft OneNote app on Android or iOS. Once you sign in to your Microsoft account, you can access Sticky Notes from within the app.
Advertisement - Continue reading below
Web: Access Sticky Notes on the web by going to the OneNote web page. Log in to your Microsoft Account as you do normally and then you're in.
Photo by tribesh kayastha on Unsplash