Just recently, Telegram announced the launch of a premium plan for users that have been clamoring for certain features. This premium version is very different from the free version as it has new features that will be accessible to users that are subscribed to it. But to use the Telegram Premium version, interested users will pay a particular amount.
In this article, we will be showing you 7 features that have been included in the Paid Telegram premium App that you will not enjoy in the free version. Here are the various new features:
Advertisement - Continue reading below
1. Voice-to-Text Conversion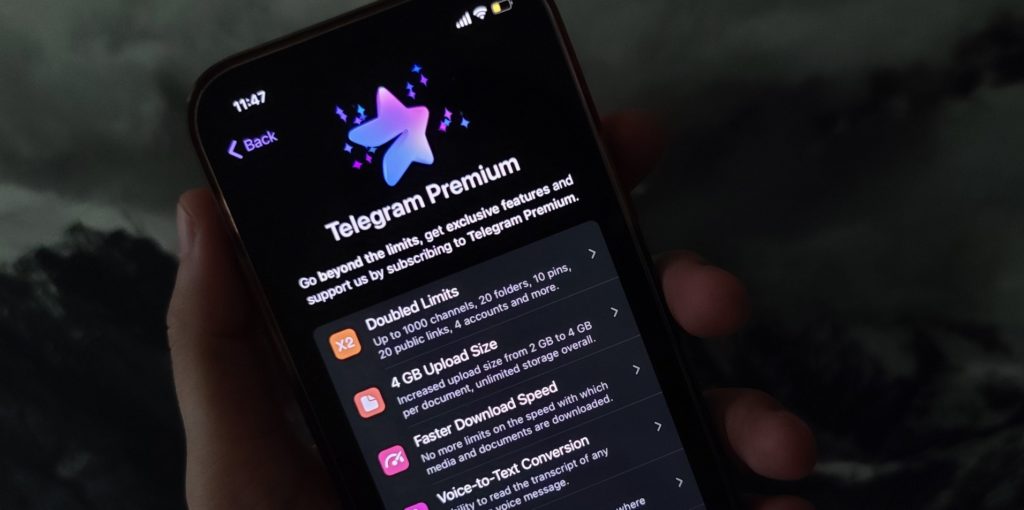 This amazing feature has been fully introduced to the Telegram Premium App. This feature can easily convert your audio notes into typed texts. This is usually very useful when you are in an environment with so much noise or don't want to play the voice notes because you are doing something else on your phone.
2. Animations for Profile Photos
Users can easily upload videos to their profile photos on the free Telegram app. Still, the Telegram premium version enables the videos to have an animated display throughout the App.
3. Improved Chat Management Options
Chatting has been made easier on the Telegram premium version through the introduction of improved chat management options; with this feature, you can easily manage your chats by creating folders. If you participate in numerous groups and follow numerous channels, Telegram may become a bit noisy. You can create Telegram chat folders in the free version to better manage your conversations
4. Premium Badges and Icons
When you use the Telegram premium App, other users will easily be aware of that when they look at your profile. There will be a premium badge beside your name, and you can select the icon you want to be shown on your homepage from various special icons.
---
Related: WhatsApp vs Telegram feature by feature comparison
---
5. Absence of Ads
There are no ads in the Telegram premium version. This implies the constant disturbance caused by the sponsored ads popping on your screen from time to time.
Advertisement - Continue reading below
6. Increased Limits
This is the best available feature of Telegram Premium. All the limits have been increased; the file upload size limit is now 4GB instead of 2GB; you can also participate in a greater number of groups, channels, and so much more. The increase in the limits makes things a lot easier on the paid plan.
7. Stickers and Reactions
If you are presently using the free Telegram version, you'll know that there are numerous stickers you can select from to express your emotions. That said, the good news is that the Telegram premium version has even greater sticker options for you to choose from. This will make your chatting experience on Telegram more fun and interactive.
Finally, if any of these features is what you need to take your Telegram experience to the next level, you should be ready to pay a monthly fee of around $5-$6.