In case it isn't quite obvious, the SoundPeats Value aren't true wireless earphones although they still are wireless in a sense. A rubberized neckband forever connects the earphones together like Siamese twins. I'd say it makes sense given they are designed for fitness. But I am no athlete; a couch potato more like. But even so, once in a while I karate chop my shadow mid-movie or do the moonwalk mid-song when the jam is that good. It wouldn't do to send my earphones flying whenever I get jiggy with it.
In the weeks it has taken to review these earphones, a few things quickly became clear; the SoundPeats are indeed live up to their name. They are good value for money. If you factor in how much they cost ($30 on Amazon) and what you are getting in turn, it is bang for the buck. If you don't believe me, allow me to argue my case below.
Advertisement - Continue reading below
SoundPeats Value Specs
Bluetooth Version: 5.0
Audio Codec: SBC
Maximum Working Range: 33ft (10m)
Battery: 3.7V / 55mAH (per earbud) lithium polymer battery
Charging Time: 1~2 hours
Working Time: Up to 7hrs (8hrs @60% volume)
Weight: 0.53oz /15g
Dimensions: 25 x 0.98 x 1.26 inches/ 635 x 25 x 32mm
Design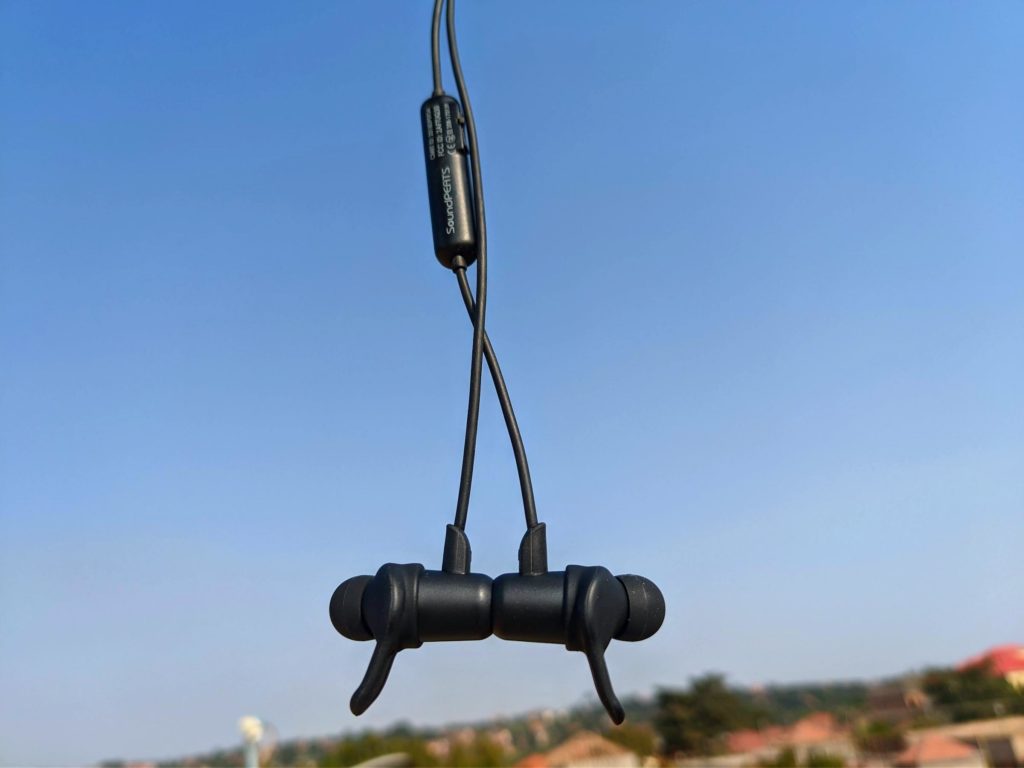 Look looks alone, the SoundPeats Value scream quality. They come in a sturdy cute pouch for safekeeping. The earphones themselves are a tad long and cyrillindrical, and will jut out or your ear canal at an angle because of how they were built. SoundPeats includes cutesy wingtips/ ear fins to accompany your regular silicone ear tips.These wingtips rest against the ridges of your ear for that snug fit. This setup can withstand the most vigorous workout routine.
A 3-buttton control module houses the volume controls and the play/pause button which also doubles as the on/off button. The module also accomodates the mic and the micro-USB charging port. However, as there is only one module with no opposite counterweight, the earphones will always slide to the right side. It's no biggie for the most part, but it did set my OCD flaring. Like I said…no biggie.
SoundPeat's embossed logo decorates the butt-end of the earphones which is incidentally where a pair of magnets are hidden. When not in use, the earphones clasp together quite nicely. It's quite satisfying and practical when wearing the earphones like a necklace in between sessions.
Comfort & Fit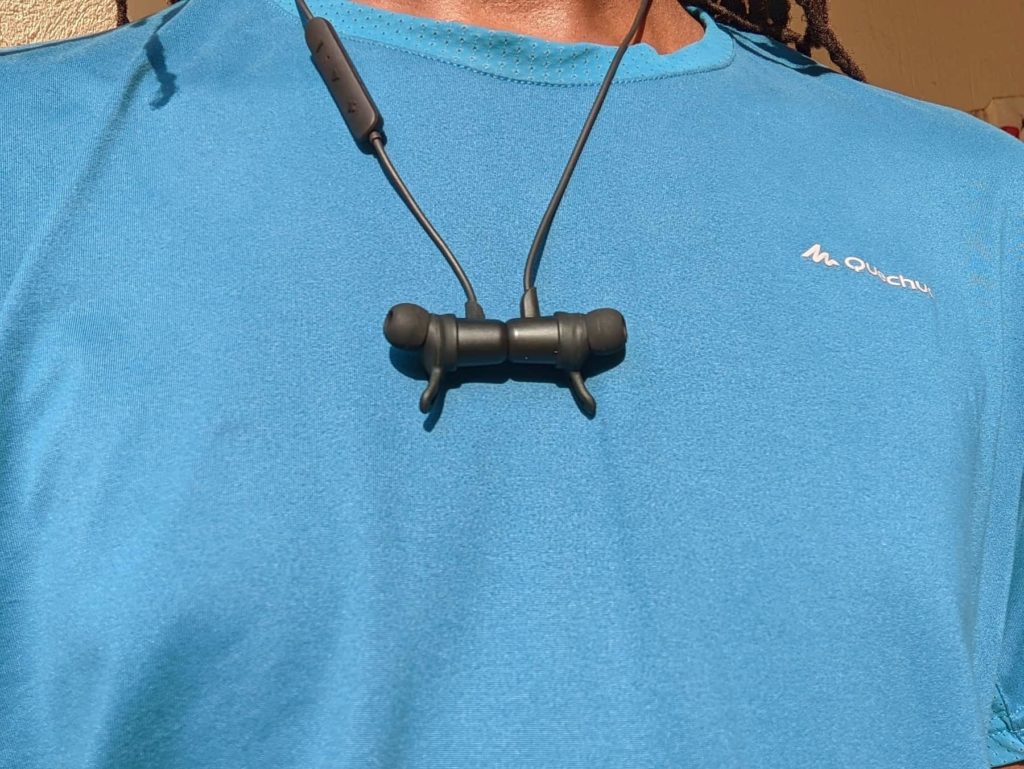 Comfortable earphones are highly sought-after and more of a standard the more bucks you throw at it. And ergonomic design plays a big hand in this. The SoundPeats Value went with an angled pill design and comfy soft earbuds.The wing tips/ ear fins do take a lot of the weight off. It's important to insert the correct earbuds for your ears or else you will be experience the mother of all ear aches if they don't outright pop our your ears like popcorn.
Personally, the design while excellent at blocking out noise from my environment to amplify that bass. There actually isn't any active noise cancellation on board, but plug them in right, and it won't matter much.
Advertisement - Continue reading below
Sound quality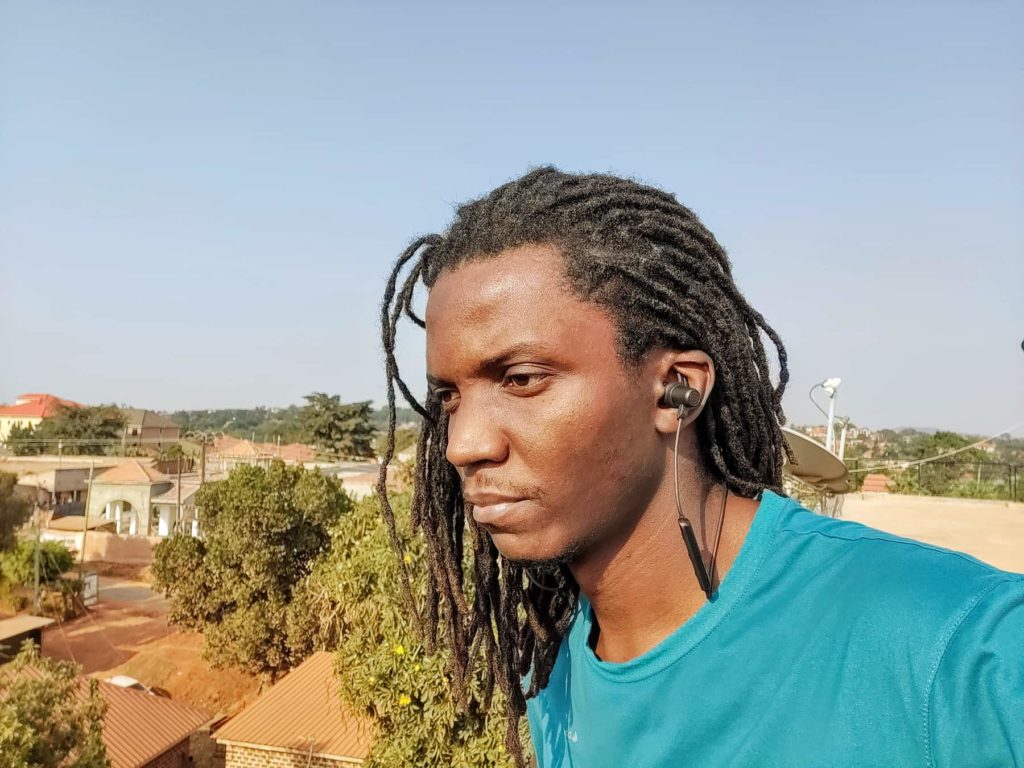 My first thought listening to music through the unassuming SoundPeats Value was that it felt like I had a woofer jammed in my ear. The beat drops hard and it's such a pleasant hair-raising surprise for such tiny earphones.
Listening to bass-heavy jams like Carousel by Neoni x Aviva better showcase the range of the SoundPeats Value.The bass is punchy in the just right amount without any noticeable distortion. It gives just the right contrast with Neoni's voice which is clear and crisp. The powerful lows don't overshadow the mids. Perhaps my only complaint would be the highs which were somewhat harsh, leaving me a bit underwhelmed.
Now let's talk about the mic. Without sugarcoating things, it's nothing to write home about. I wouldn't say it's utter rubbish, but I do struggle to get heard over the phone and that's less than ideal.
Battery & Charging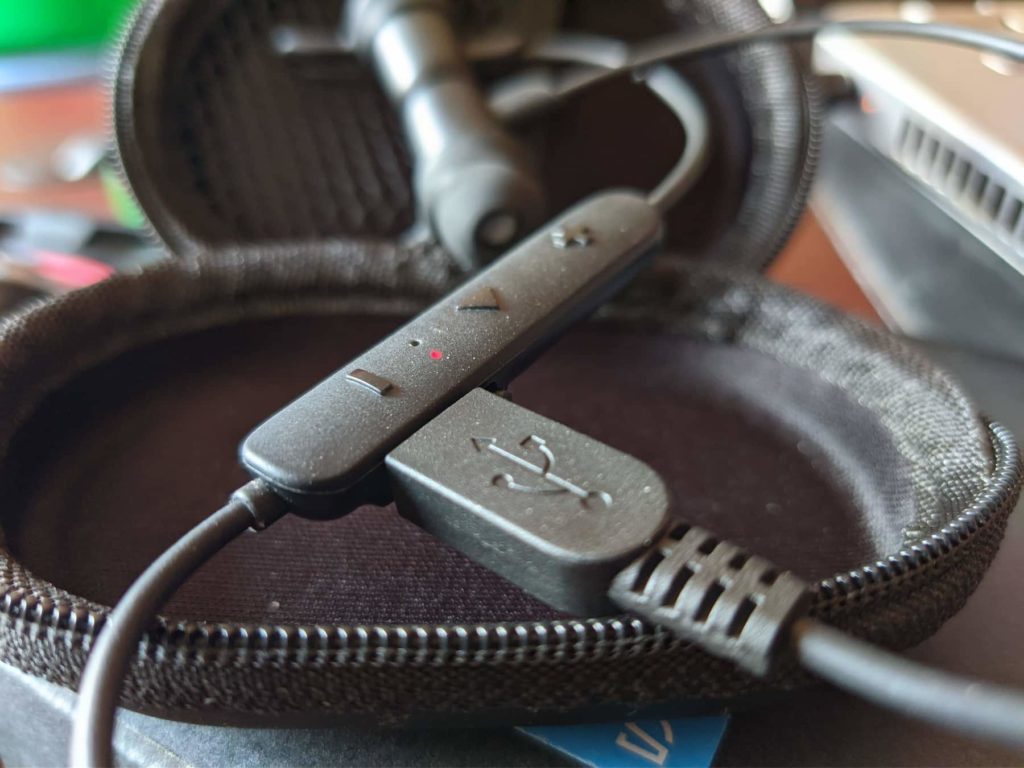 Happy coincidence is the earphones died on me right when I was writing about their battery chops. They are said to go 7 hours of playback time or more at a lower volume. In truth, they don't really go the distance. Blame it on their size. Had they been any heavier, perhaps they would have had a bigger battery, but this is what you get. I managed to squeeze through 5~6 hours before they conked out on me. But before they did, the warning voice got a bit whiny reminding me of the obvious.
If I may be so bold to add that the SoundPeats Value aren't exactly future proof. The Micro-USB port it uses to charge is being massacred by USB-C. And plugging them out of the control module with a brand new Micro USB cable with 'sharp teeth' is tougher than it looks. But I digress. The earphones take about 1~2 hours to juice up which isn't bad considering. The LED will turn blue once they are fully juiced up and ready to go.
Price and Where to Buy
It appears SoundPeats renamed the Value brand but they should still be available on Amazon UK for £26.99 or $32 from Amazon.com. In Uganda, Odukar sells them for UGX 195,000.
Verdict
I'd say the SoundPeats Value understand the assignment. They are built for sports and they will stick on you like glue. Placed right, they won't budge no matter how vigorous your routine might be. They are rated IPX5 sweatproof and they do have a magnetic clasp function so you don't have to worry about misplacing them.
The earphones have great sound and they make do with only SBC codecs which is quite a feat. However I noticed that they do take a bit of time at times completing the connection. I don't know if it's an issue with my Windows PC, but it is what it is. For their price, they are definitely worth it.