On large Samsung devices like the Galaxy S22, turning on Dark Mode offers quite a number of benefits; dark mode is easier on your eyes, and you also get to save battery by lighting up fewer pixels. Dark Mode is a color scheme that uses light-colored text, elements, and icons on a dark background on mobile apps, web pages, and even smartphone backgrounds. It's available on numerous social media platforms including Instagram, Facebook, TikTok, WhatsApp, Gmail, YouTube, Slack, etc, and also on a number of smartphones including the iPhone and Samsung.
On your Samsung smartphone, it's called Dark mode, or Night mode on older models. When you set up a darker theme on your Samsung phone or tablet, you can use it comfortably at night. In this post, we'll take a look at how to activate dark mode on your Samsung smartphone. Read through.
Advertisement - Continue reading below
Activate Dark Mode on Your Samsung Smartphone (Quick Settings)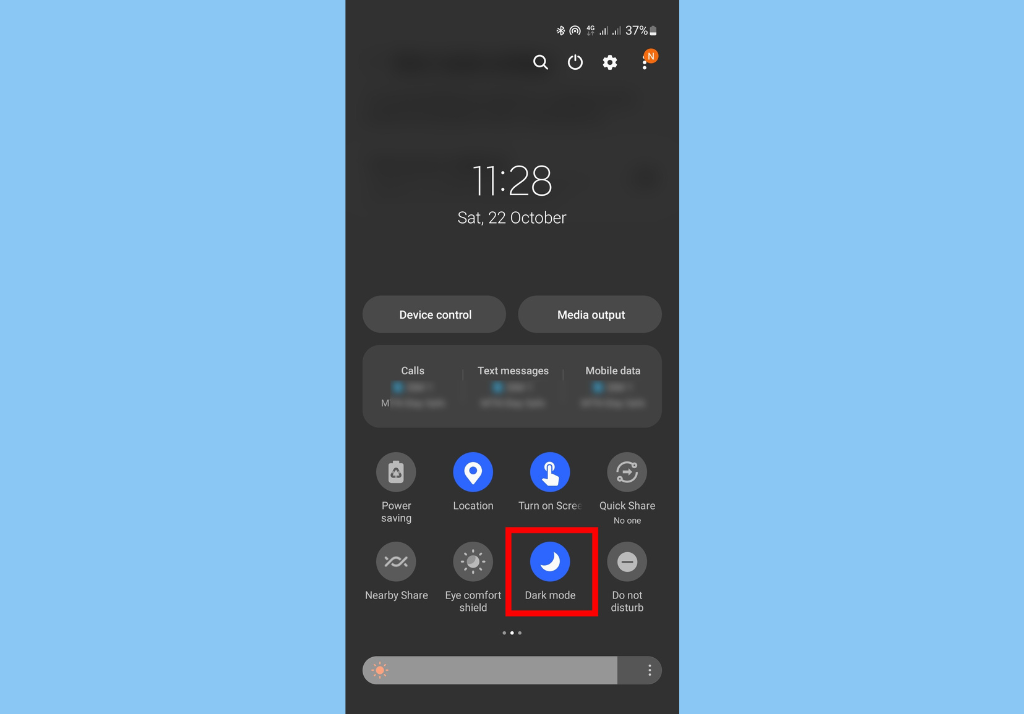 The first thing you'll need to do is swipe down from the top of your Samsung smartphone screen with two fingers to open the Quick settings panel.
Next, swipe till you see the Dark Mode icon. Tap the Dark mode or Night mode icon. You should notice the icon glow when the mode is active.
Tap the icon again to turn Dark Mode off.
Set a Schedule for Dark mode
You might sometimes forget to turn on Dark Mode when you need it at night. The good thing is you can automate it. Just schedule it to turn on or off at a set time.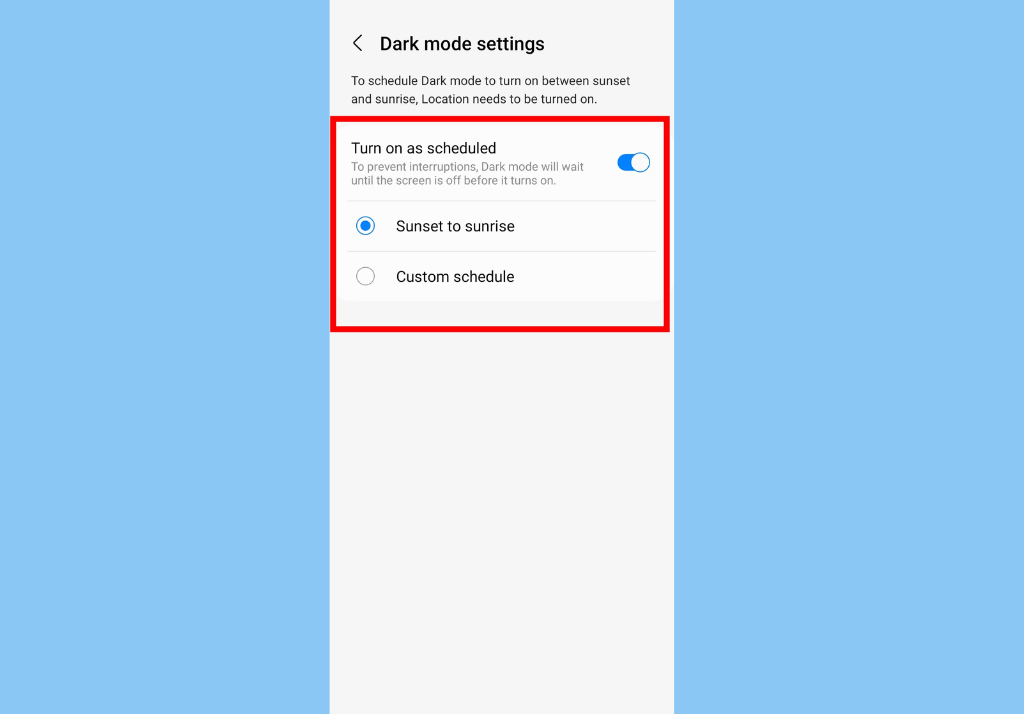 The first thing you need to do is swipe down from the top of the screen with two fingers to open the Quick settings panel.
Next, tap and hold the Dark mode icon. This will open the settings page.
Toggle on the button next to Turn on as scheduled. You can choose Sunset to sunrise to make Dark mode automatically turn on in the evening and turn off in the morning, or choose a custom time to set your own schedule for Dark mode.
In conclusion, you should know that even if you set a scheduled time for Dark mode, you can still turn it on or off manually whenever you want. There you have it; That's how to use Dark Mode on your Samsung smartphone.