Most Samsung Galaxy smartphones now come with support for Dolby Atmos, a feature that provides a high-quality 3D spacious sound experience and a richer surround audio experience for its users' movies, music, and other entertainment by amplifying small sounds that are hard to hear of content. Basically, you're going to have a much better sound experience when viewing content on your Samsung device. In this article, we will show you how to activate Dolby Atmos on your Samsung device.
How to Activate Dolby Atmos on Your Samsung Galaxy Smartphone
Before you get started with the recommendations below, you should check if your Samsung device's software and related apps are updated. If they arent, you should follow the steps below to run an update:
Advertisement - Continue reading below
Go to Settings > Software update.
Tap on Download and install.
Follow the on-screen instructions.
Once that's out of the way, you can go ahead to activate Dolby Atmos. Here's how to do it from your device's Settings:
Tap Settings and open Sounds and vibration.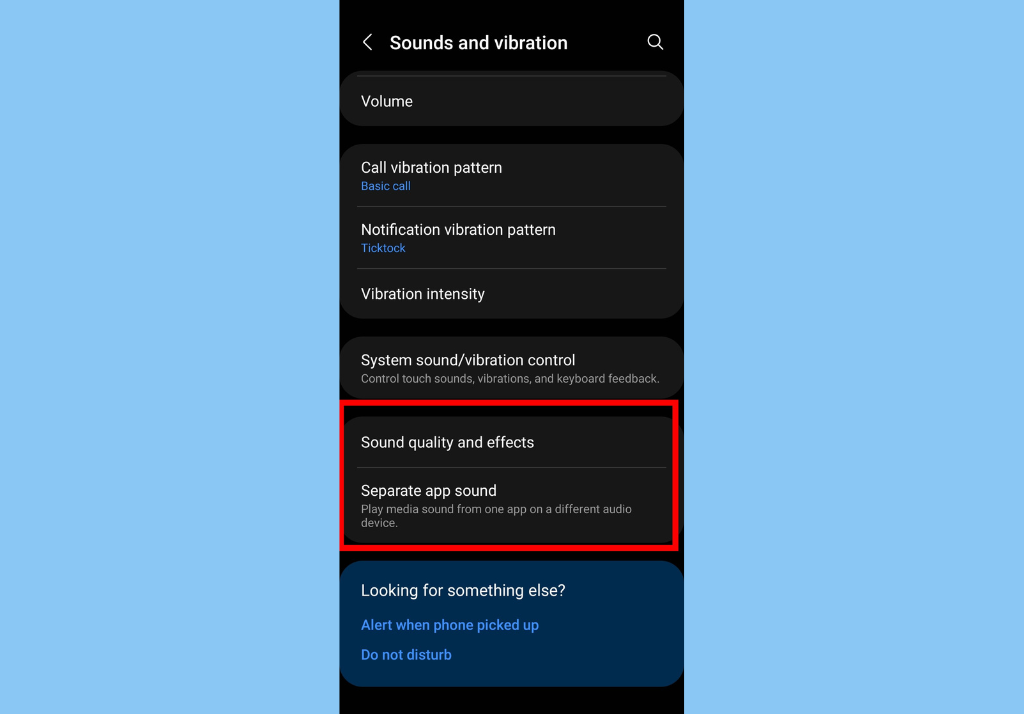 Select Sound quality and effects.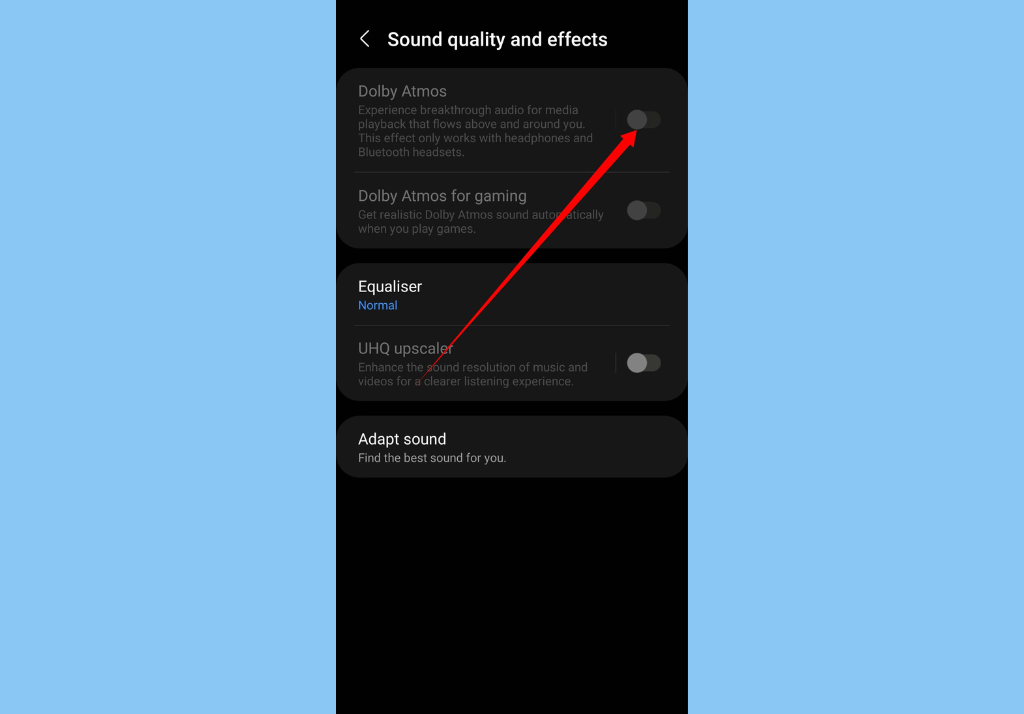 Toggle on the Dolby Atmos switch to activate it.
When that's done, you'll then be shown 4 different filter options to choose from: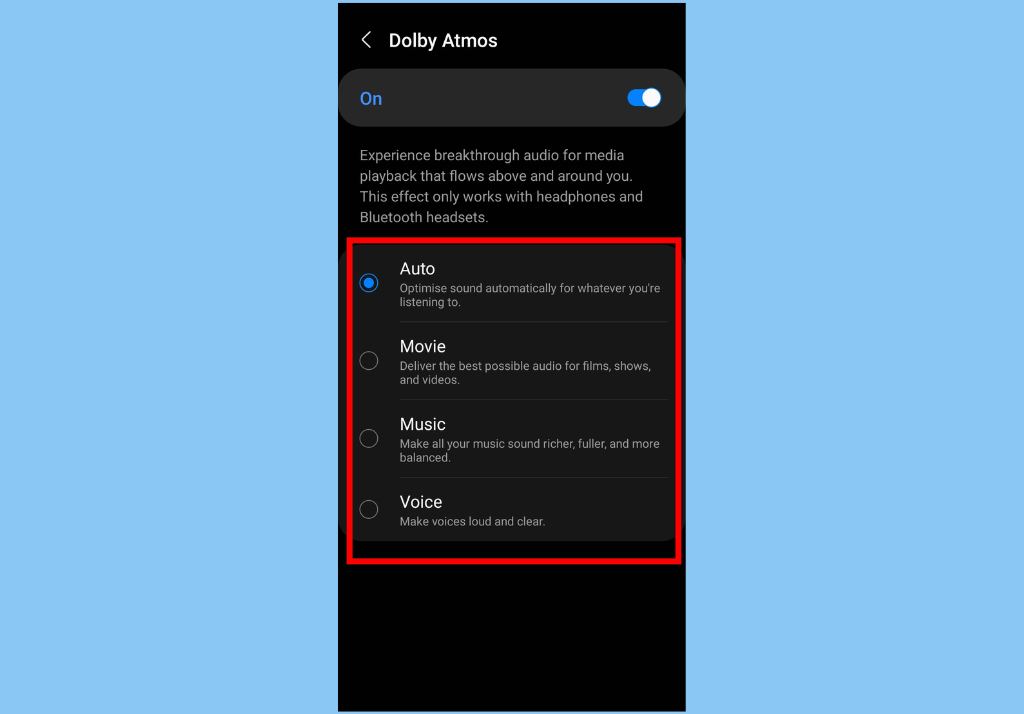 Auto – Optimise sound automatically for whatever you're listening to.
Movie – Deliver the best possible audio for films, shows, and videos.
Music – Make all your music sound richer, fuller, and more balanced.
Voice – Make voices loud and clear
---
---
How to Activate Dolby Atmos From Your Notification bar
Use two fingers to swipe down from the top of the screen to Quick Settings from your notification area.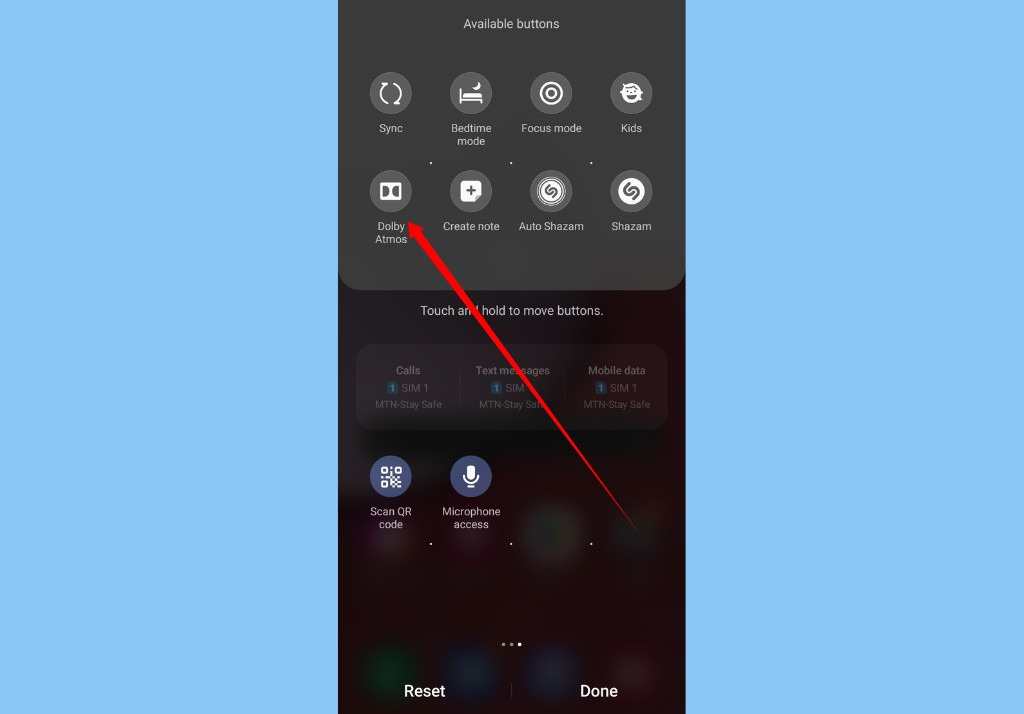 Next, swipe to the right until you see an empty space with the + icon, tap on it.
Search for the "Dolby Atmos" icon at the top and drag it down to the Quick Settings area.
Tap Done once you've moved the icon
You'll then need to tap the Dolby Atmos icon to turn it on.
To access more advanced settings for Dolby Atmos, you'll need to tap and hold the icon to display full settings.
To round this up, you should know that the Galaxy S22, S9, S10, S20, S21 Note9, Note10, Note20, Fold, Flip, and Galaxy devices in the "A" series (Released in 2021 and beyond) have Dolby Atmos.