Over the past decade, it's interesting to see how seriously Google has leveraged technology to ease tasks in our daily life. Out of these many innovations, we find Text-to-Speech and Speech-to-Text technology very fascinating. It's why you can use Google Lens to read printed text aloud.
Text-to-Speech technology, which powers this feature on Google Lens, can have varying uses. From reading books aloud to providing useful insights, word pronunciations during translations, and enabling visually impaired users to interact with their devices smoothly. There are a lot of use cases.
Advertisement - Continue reading below
In this post, you'll learn how to use Google Lens to read out printed text from your smartphone. It's a straightforward process.
---
READ MORE: How to Use Google Assistant to Read Web Pages Aloud.
---
Read Out Printed Text With Google Lens
Follow the steps below to get Google Lens to read any text aloud. As a start, make sure you have the (updated) Google Lens app on your Android phone. If you use an iOS device, install the Google app (there's a "Lens" functionality embedded in the app).
Open your Google Lens app (On iOS, open the Google app, and tap on the Lens icon).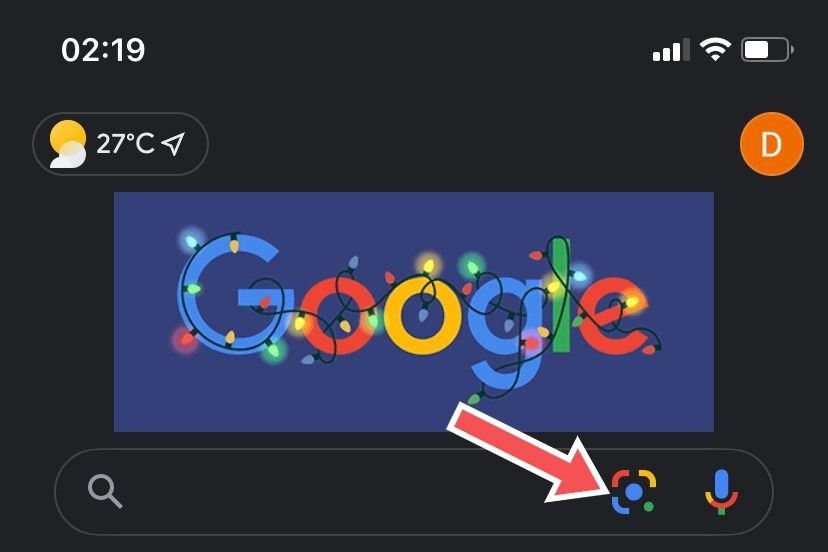 Once the camera is open, set the options at the bottom of the screen to Text.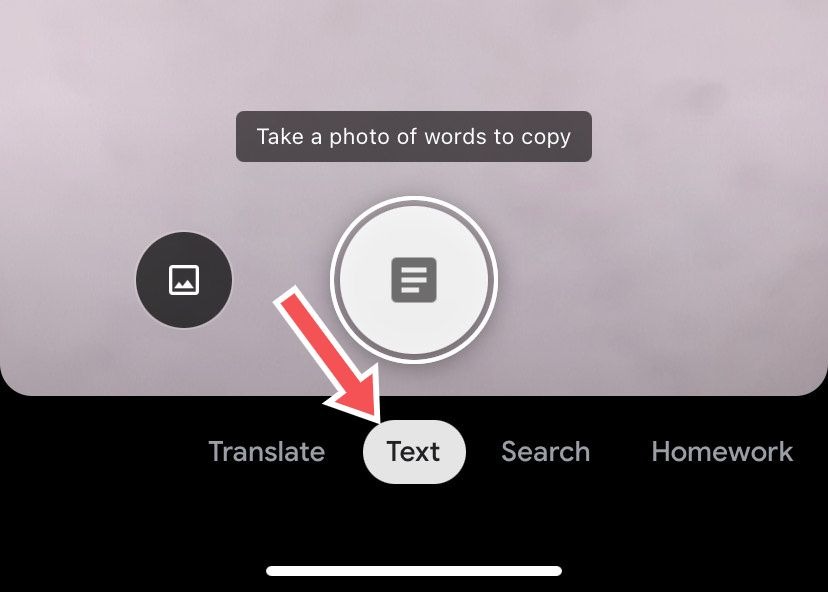 Point the camera at the printed text you'd like to read aloud. Make sure every word you want to hear fits in the camera.
Tap on the text icon at the bottom center of the page.
Tap on Listen.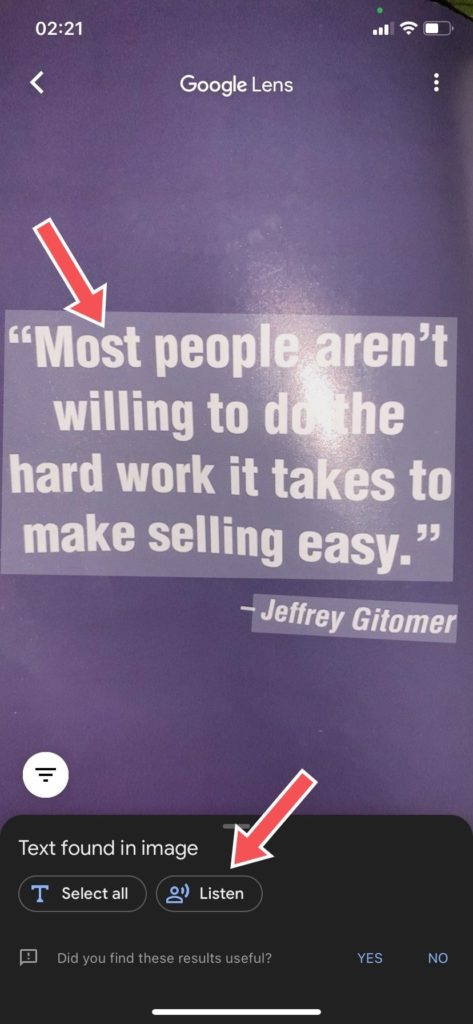 Google Lens will read the text out loud.
And that's how to get Google Lens to read printed text aloud for you.
There are times when you might not want to read the whole text on the page. In this case, you can select which part you want to read by double-tapping on the text and dragging the cursor to cover the relevant parts of the text. Then tap Listen.
While Google Lens is reading out, you can choose to pause and resume the action. Just tap on Pause and Resume respectively.
Advertisement - Continue reading below
There are a couple of other cool things that you can use Google Lens for. You can scan text, shop, and discover new places with Google Lens. Likewise, you can also use the app to translate text from images. Need help with your kids' homework? You can use Lens to solve mathematical equations. There's a ton of other interesting tasks you can execute with Google Lens.
Tell us in the comments section: what is your most favorite thing to do with Google Lens?