We are currently living in a world of automation and there are increased use cases of adaptive technologies to move away from the boring tass. Many companies and individuals especially content creators utilize social media on a daily and sometimes you want to auto-post and schedule content across different social media platforms with tools like Sprout Social, Twittimer, etc.
In this article, I will introduce to you Social Sprout and how you can get started and schedule your first post across Twitter and Instagram in a seemingly easy way. We shall be using the free version of the cloud-based solution.
Advertisement - Continue reading below
---
Related: Top 5 Tools to Schedule Posts on Social Media
---
What is Sprout Social?
Sprout Social is a social media management and optimization platform for brands and agencies of all sizes. Our platform gives you a single hub for social media publishing, analytics, and engagement across all of your social profiles.
Sprout social pricing starts from $89 per user, per month to manage five social media profiles on the Standard plan. We are currently using the free version which too can get started with no credit card. There is also bulk scheduling that you can try out.
How to schedule posts
So let's get started: I will assume that you have already created an account which is the straight way forward process.
Head over to Sprout Social to get along with this article.
Create an account
Connect up to four social media platforms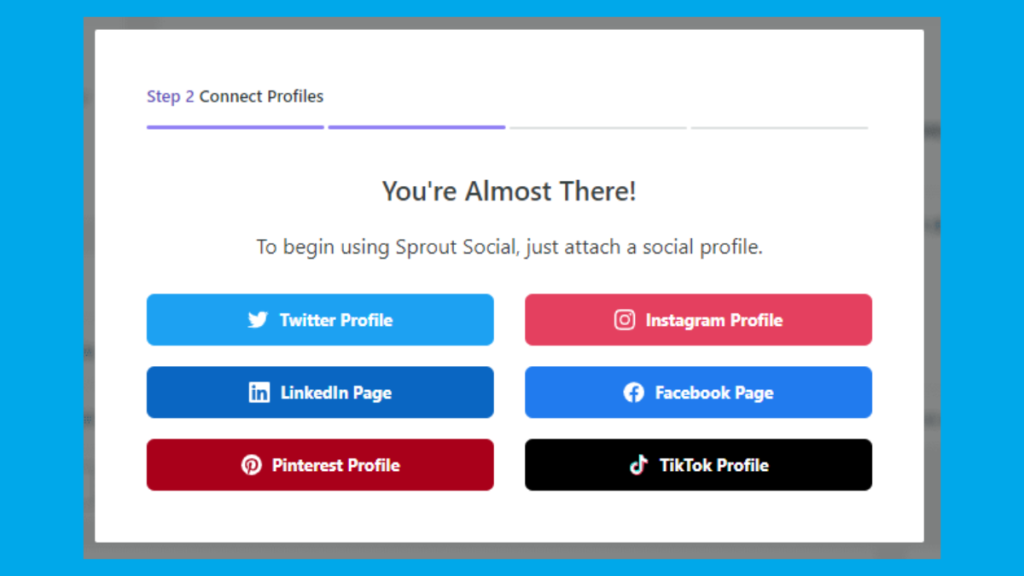 Let's start by connecting to Twitter first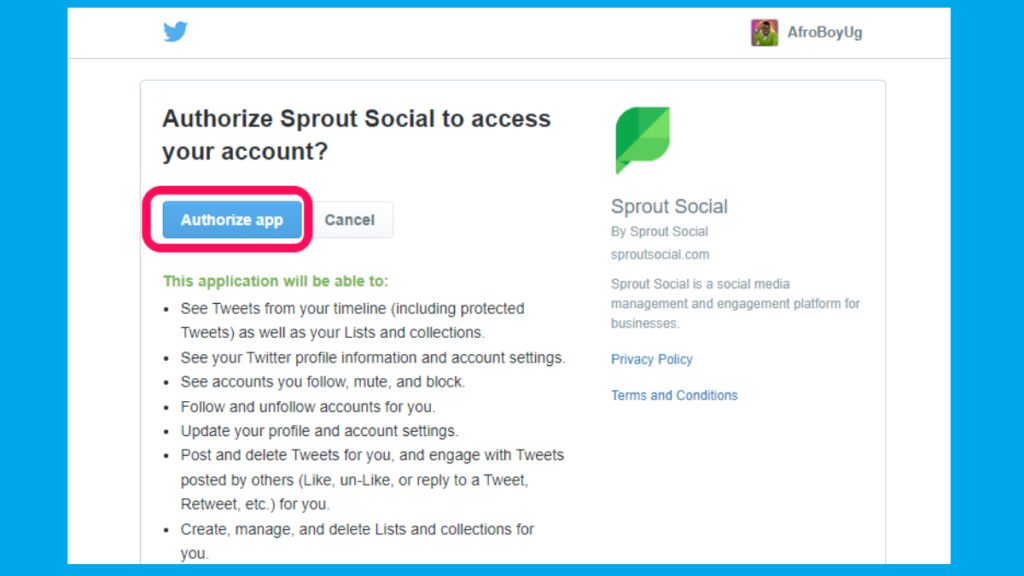 Customize your profile
Select Interests — personal/organizational
You will be redirected to the dashboard where you can manage your profile
Tap on Compose Post button, we test by scheduling a tweet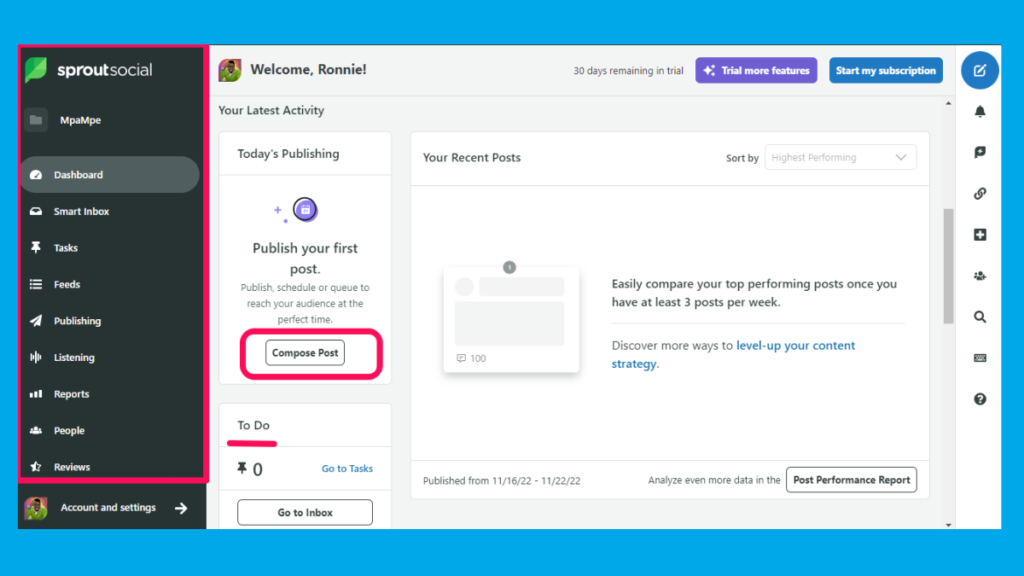 You can add images, and emojis as seen in the editor; you can also save it as a draft. There is also a preview of the tweet on the side. After you have set your time; select the Schedule button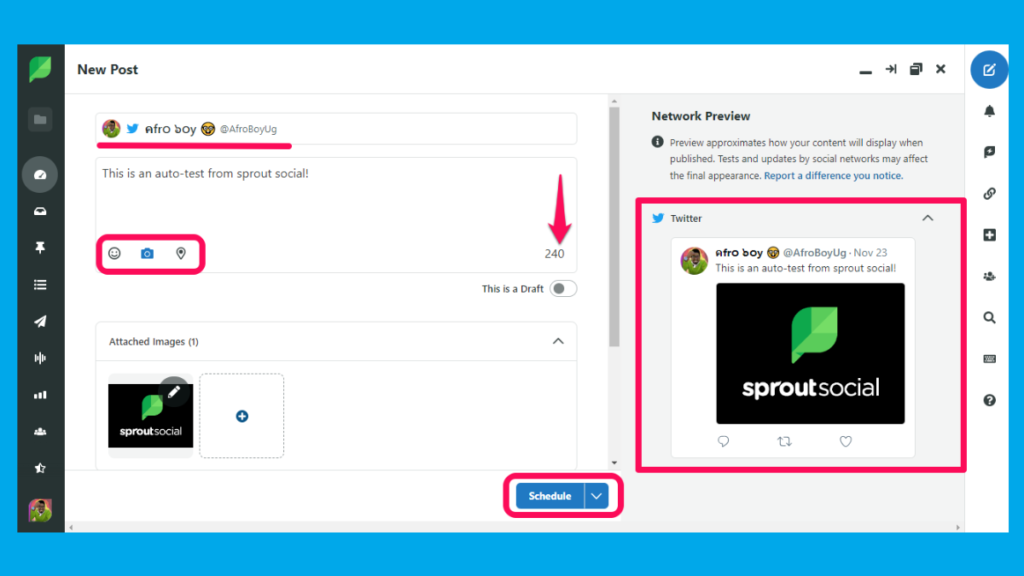 To connect to another account on social media while in the dashboard, simply head over to account settings: Select Connect a Profile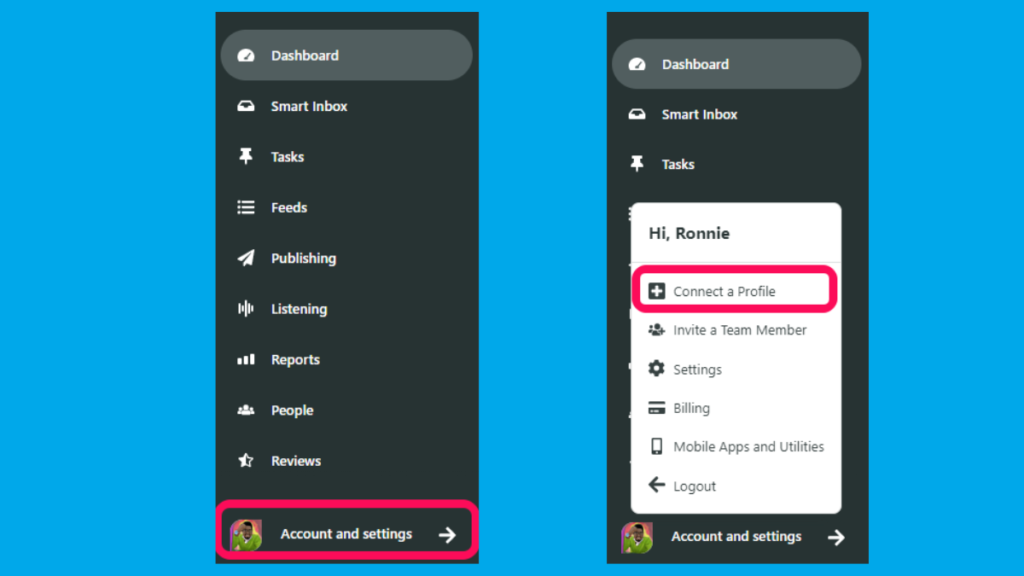 Tap on Connect button for Instagram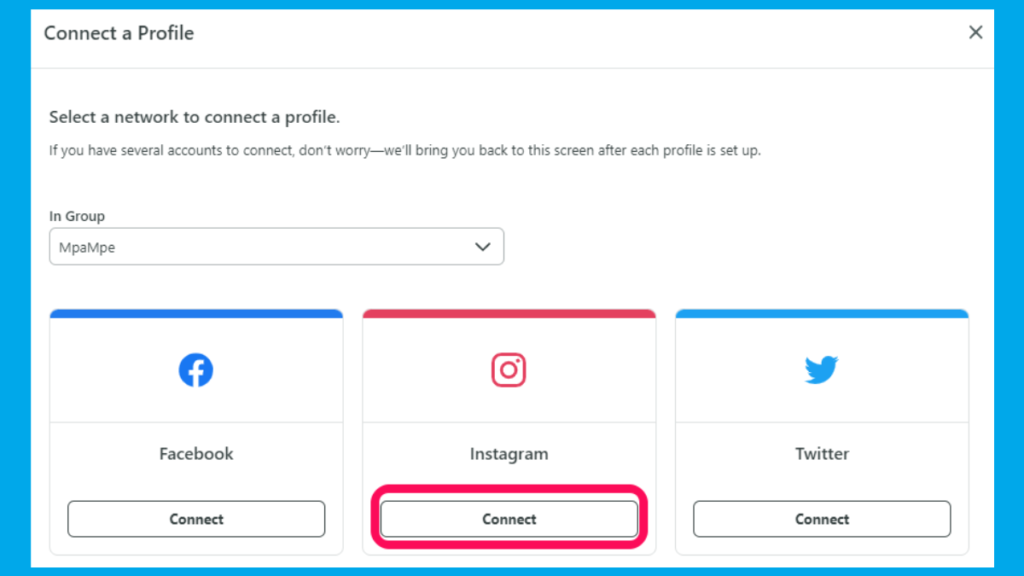 You will be redirected to the Instagram Authorisation page and you should hit the Allow button
Now, head over to the dashboard, on the right side, there is a side menu for shortcuts, notifications, search, etc.
Tap on the compose button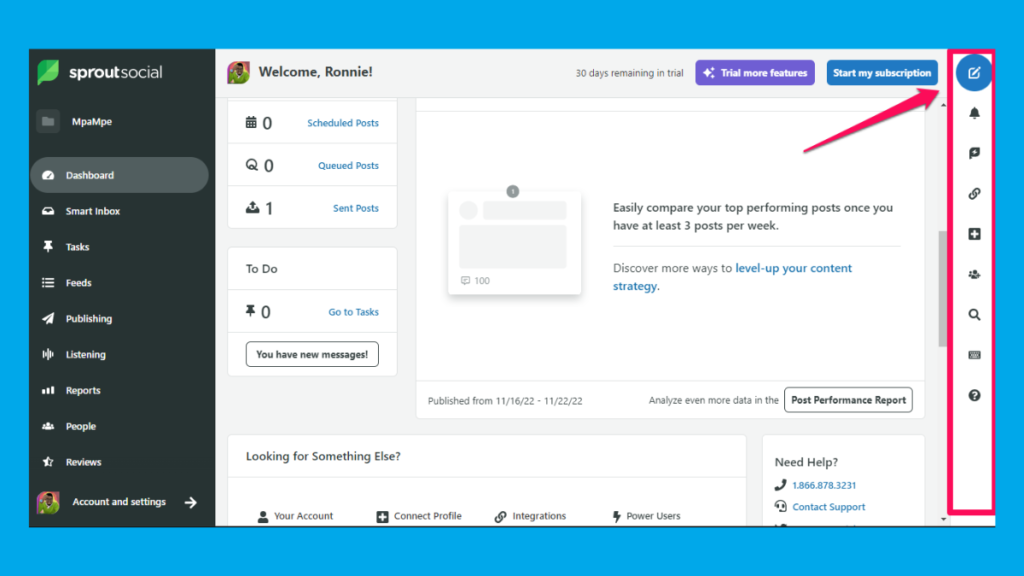 Now, the composer will look like this, you can select the dropdown to add the Instagram profile now that you connected earlier.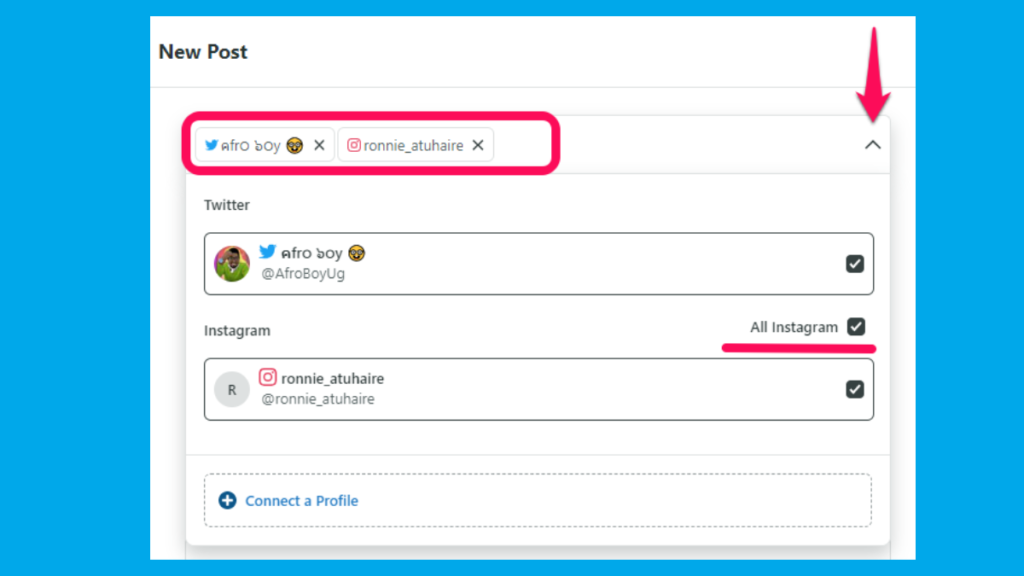 So when you draft the post and schedule it: it will be automatically posted on both platforms at the same time.
Advertisement - Continue reading below
---
Related: 7 Negative Impacts of Social Media That Go Unnoticed
---
Conclusion
We hope you have learned something new from this article: You can actually connect all those other social media platforms and you can also choose to upgrade for more analytics, reports, integrations, and advanced options.