Wyze recently released an upgraded version of the Wyze Cam Pan v2 with weather resistance and a more comprehensive tilt. The Wyze Cam Pan v3 succeeds the Pan v2 as not just an indoor home security camera, but as both indoor and outdoor with Pan, Tilt, and Zoom(PTZ) capabilities.
Its brother, the Wyze Cam v3 has long been designed as an outdoor camera and has been a fan favorite for several years in a row, but lacked PTZ features. Now that the two home security camera models have more or less similar characteristics, which one should you buy in 2023?
Advertisement - Continue reading below
Well, let's start by summarizing the key similarities between the two cameras here;
Both are IP65 weatherproof
Both offer 1080p color night vision 
Both come with Invisible infrared lights
Have Smoke and CO Alerts 
Support Motion detection with a person, package, and pet detection on subscription plans
Both have 1080p Full HD resolution 
You get free cloud storage; 12-second event recordings with 5-minute cooldowns
Both offer local storage for continuous 24/7 recording via micro SD card 
Two-way Audio communication 
Alexa and Google Home compatible
And the key differences
Wyze Cam Pan v3 offers Pan, Tilt, and Zoom(PTZ) while Wyze Cam v3 does not. 
Different designs
The Wyze Cam Pan v3 and Cam v3 have a lot in common in terms of features as seen above. The main difference is that the Wyze Cam Pan v3 as with its predecessors can Pan and Tilt giving you much more coverage. The Pan v2 could tilt upto 93 degrees and rotate 360 degrees. But this was increased to 180 degrees and 360 degrees with 2023's Pan v3. Comparatively, the Wyze Cam v3 can't rotate and can't tilt.  Instead, it relies on a wide-angle lens upto 130 degrees to capture as much as possible in the field view.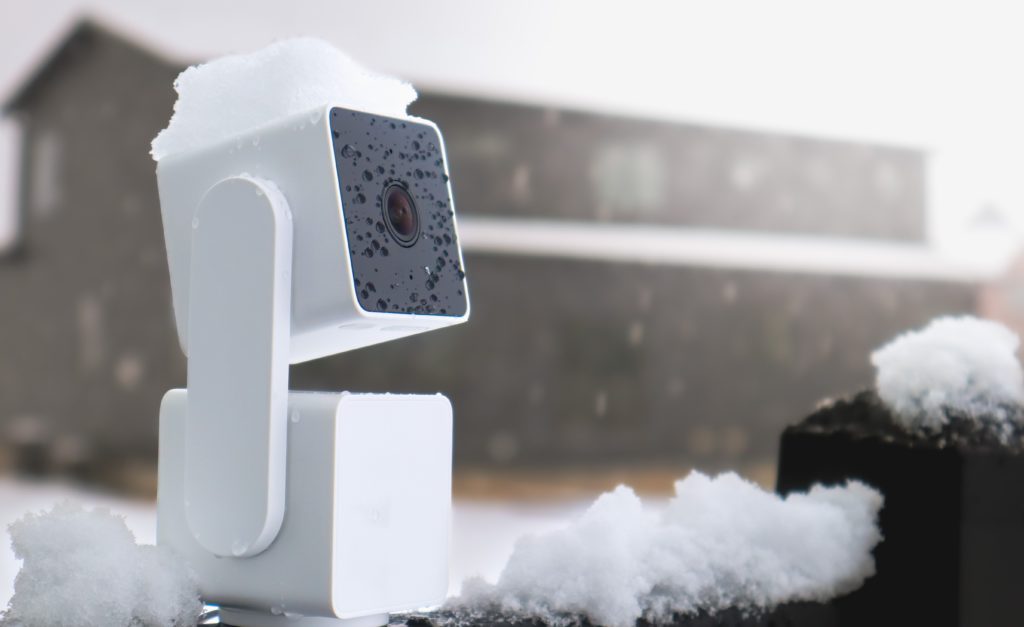 Until the Wyze Cam Pan v3, this camera model was specifically designed for indoors. The Pan v2 wasn't weatherproof like this year's upgraded model and so could only be used indoors and this was another differentiating factor from the Wyze Cam v3. But now the Wyze Cam Pan v3 supports IP65 weather resistance which means it can take rain, water, and dust particles just like the Wyze Cam v3. So if you are looking for an outdoor security camera, either should work as long as Panning and Tilting isn't a major concern.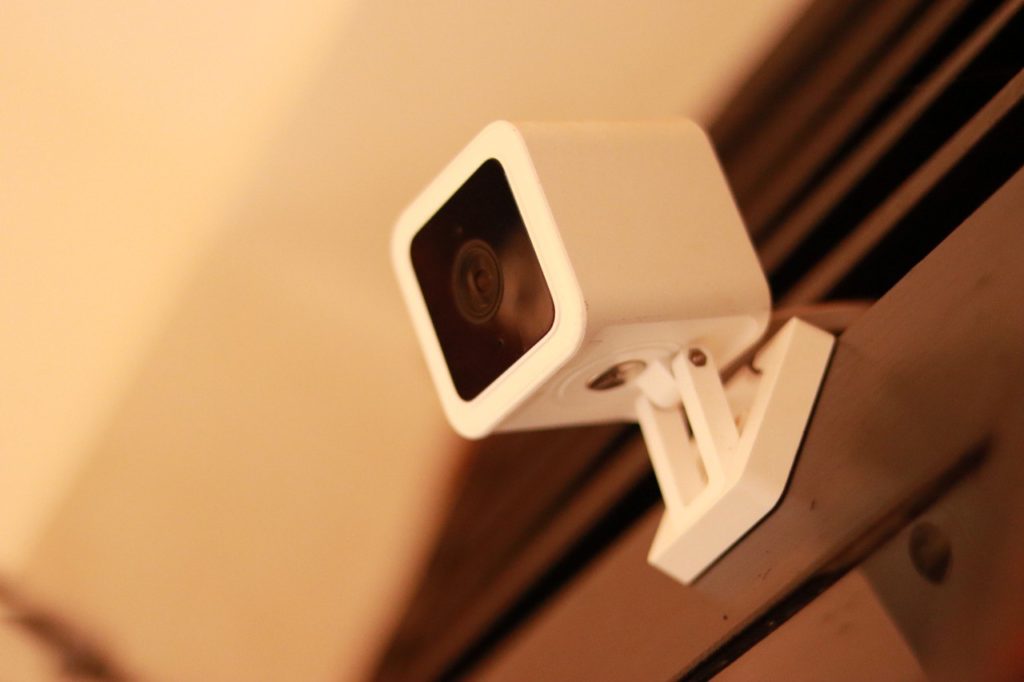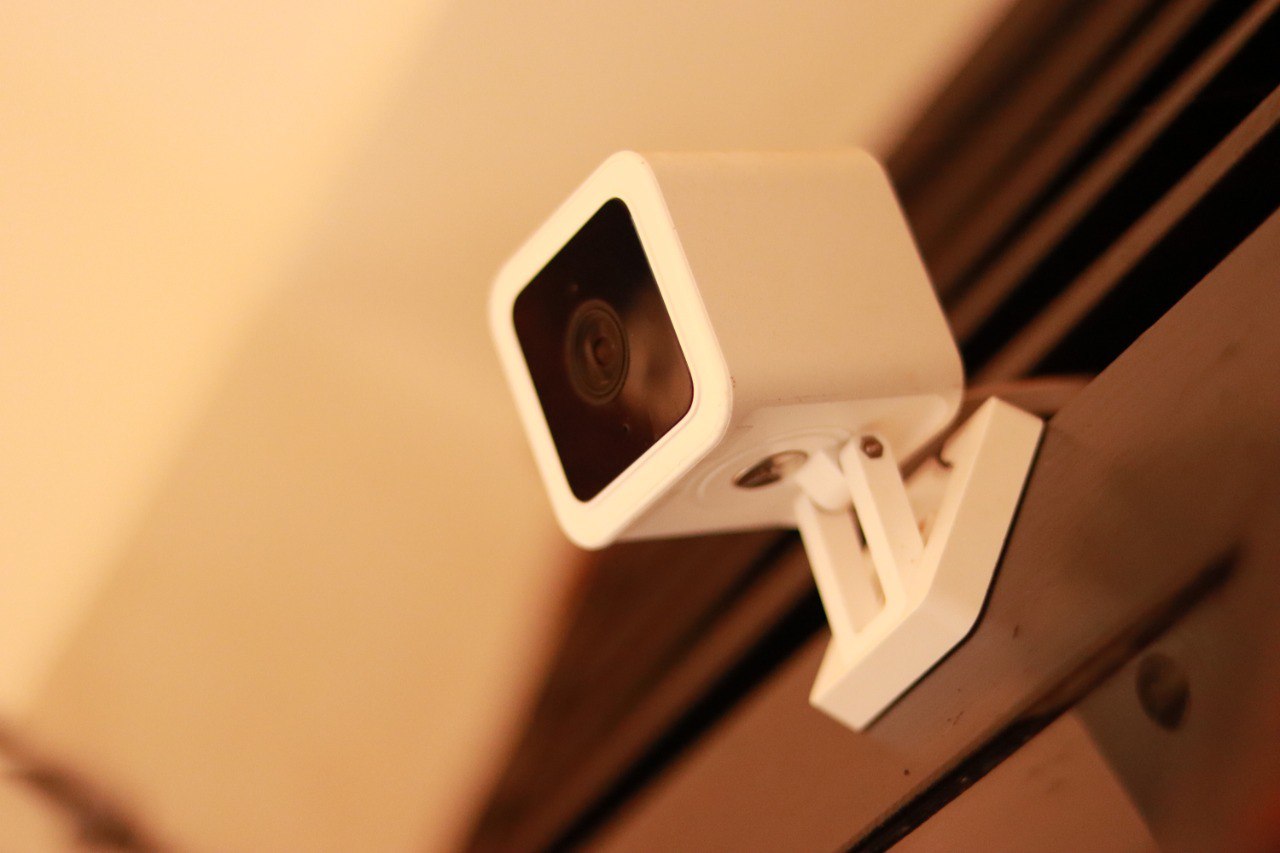 However, because of its Pan and Tilt features, the Wyze Cam Pan v3 would be preferable over the Wyze Cam v3 as an indoor camera. The Wyze Cam Pan v3 now features "Privacy mode" where the camera lens tilts straight downwards on its base essentially blocking it from recording any viewable areas of your house. The Wyze Cam v3 has no Pan and Tilt and no privacy features making it suitable for most outdoor use. This model has also been accessorized with a spotlight and floodlights for better low-light or night recording.
The Wyze Cam Pan v3 costs $33.99 on the Wyze website or $39.98 on Amazon.com while the Wyze Cam v3 costs $35.98 on Wyze or $29.98 on Amazon.
Advertisement - Continue reading below