We use Bluetooth earphones for a variety of purposes ranging from receiving calls to listening to music as well as isolating from environmental noises. All this without getting them tangled up as was with wired earphones. Even though pairing a Bluetooth earbud is a simple process for some, it can be quite confusing and frustrating for many others. With Android 6+ and Google Fast Pair, it all becomes a piece of cake.
For you to reap the benefits of this new technology, your accessory has to have support for Google Fast Pair. Your phone also needs to be running on Android 6.0 or later. Which is to basically say almost all Android phones released after 2015. The whole point behind this improved wireless connectivity technology is that connecting a pair of Bluetooth earphones doesn't need you to sift through a bunch of menus.
Advertisement - Continue reading below
To be clear, this is not brand-new technology, it has been around for a couple of years. The reason we bring it up is that it has seen some significant updates recently. Fast Pair works with wireless keyboards, mice, car kits, headphones, and speakers just to mention a few. All this with minimal required interaction by the user. In this post, we will explain how it works, what devices support it as well as how to use it.
---
Also Read:
---
The Workings Behind Google Fast Pair
Perhaps you have ever held a pair of wireless Bluetooth earphones near your android device then a small window popped up with a prompt to pair. Yeah, that's all we are talking about, that is Google Fast Pair. On the technical side of things, this technology uses both Bluetooth Low Energy (BLE) and Android location services to automatically identify nearby accessories. To use this, first, you put your Fast Pair-supported earbuds into pairing mode near your Android device. Next, a window will pop up on your device.
The window will display an image of the accessory together with its name and a prompt to pair. This is not limited to smartphones only, even Android TVs and Chromebooks support it as well. The perks of Google Fast Pair do not end with quickly pairing devices and accessories. You can also monitor your accessory battery, find the accessory if misplaced as well as personalize them. Additionally, Fast Pair-enabled devices can also sync with your google account.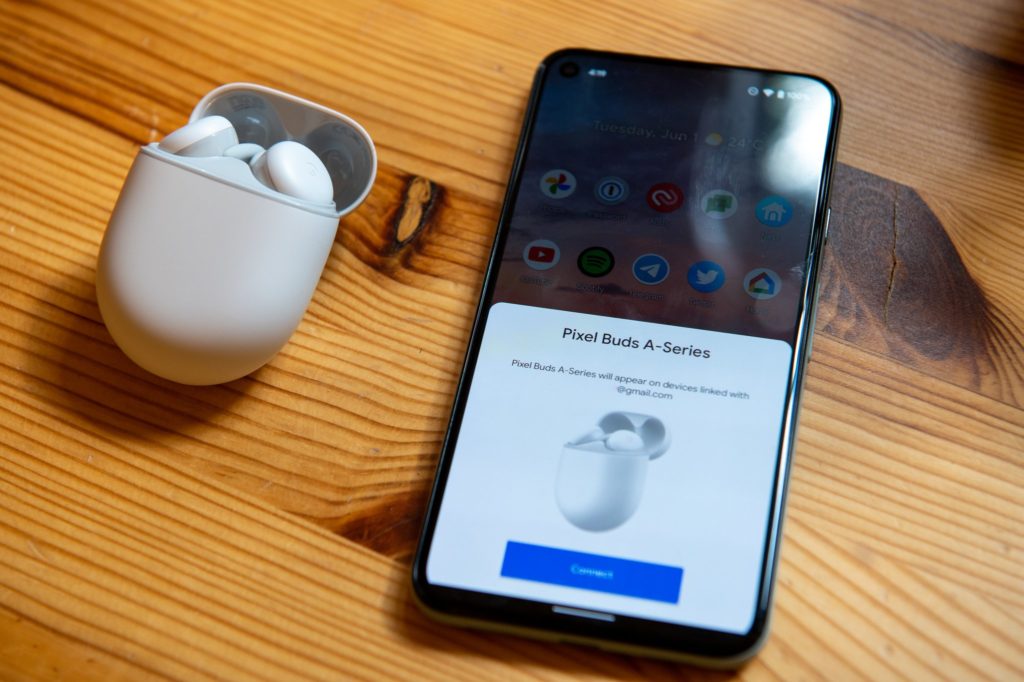 This is to mean that any earbud you register on one device can be transferred automatically to another device with the same Google account. If you want to, you can assign names to devices with First Pair. All this might sound very familiar because apple has similar plans with the H1 and H2 chips they put in AirPods which are assisted by their iCloud services. Very recently, Google added Matter-enabled smart home products to the list of devices that can use the Fast Pair technology.
---
Also Read:
Advertisement - Continue reading below
---
How You Can Use The Fast Pair Technology
1. Find Your Misplaced or Lost Accessory
Sometimes it can be quite frustrating when you put your earbuds somewhere and forget where it is you put them. It can even be your kids who took them without your knowledge and now you have to rearrange the entire house looking for a single earbud. That will not be you if your earbuds support Google Fast Pair because you can always prompt them to ring from your phone.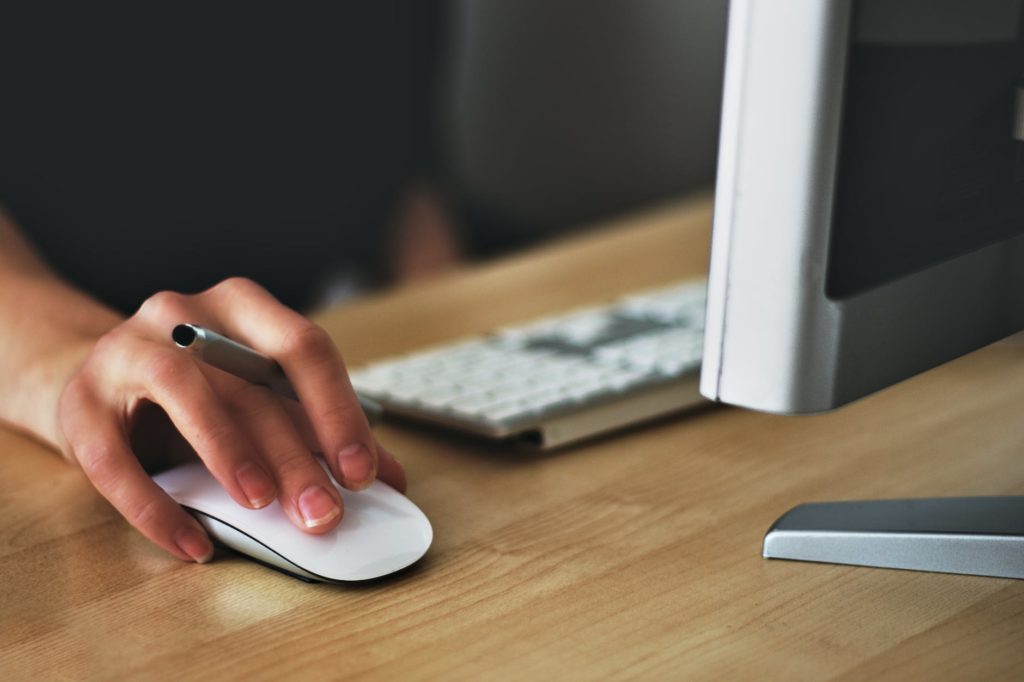 Not sure if you left them at the office or at the coffee shop? Well, you can also check their last known location via the Find My Device app. The caveat is that you have to have location history turned on.
2. Monitor Battery Percentage to Know When to Recharge Them
With Fast Pair, whenever you open the Bluetooth earbuds case, you will receive a notification on your phone showing the remaining battery capacity of each earbud and casing. Additionally, whenever the battery capacities are running low, a notification to remind you to recharge will be sent to your phone. Pretty cool, huh?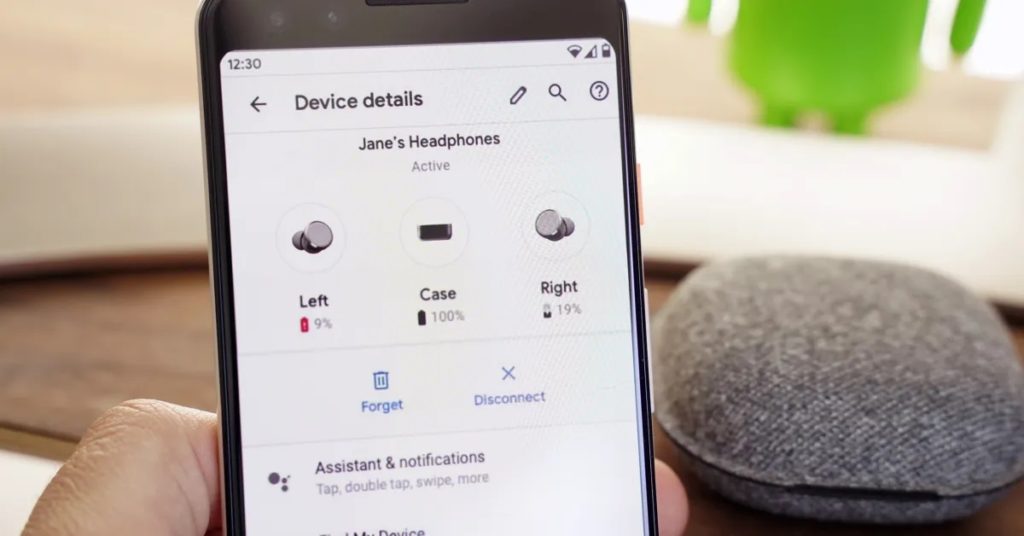 3. Personalize Your Accessories
You are also able to personalize your Bluetooth speakers, headphones, or earbuds by renaming them to whatever you want. For instance, I can rename my Pixel Buds to "Kim's Ear Buds 2". Furthermore, if your phone is running on Android 10 or later, you are able to link your earphones to Google Assistant or even access Find My Device. These personalization settings will vary from one model of earbuds to another.
---
Also Read:
---
What Devices Support Google Fast Pair?
As earlier highlighted, any Android device running on Android 6 or later is able to link up to Bluetooth devices using Fast Pair. I should clarify that it is those devices with Android 10 or later that are capable of name customization and locating lost devices. On the other hand, a wide variety of devices from many manufacturers like Sony, Samsung, JBL, Microsoft, OnePlus, Fitbit, Bose, Jabra, and Realme have support for Fast Pair technology. The list is still growing.
Below are some popular earbud models that are compatible with Fast Pair technology.
All Google Pixel Buds
All Samsung Galaxy Buds
Microsoft Surface Buds
Sony WF-1000XM4
Sony WH-1000XM4
Oraimo Freepods Pro
Bose QuietComfort 35 II headphones
Fitbit trackers
Have you been using Fast Pair? For how long? Do find it absolutely handy or otherwise? Please do let us know your opinions via the comments section below.
Advertisement - Continue reading below