Kuda Bank is a virtual microfinance bank based in Nigeria that allows you to use regular banking solutions at cheaper rates, zero fees, and without the need to ever visit a banking hall. One of the services Kuda provides is the ability to subscribe to all your cable TV including DStv, Showmax, Gotv, Startimes, etc, directly from the Kuda app, conveniently, without needing to move around. All you need is an active internet connection to gain access to the Kuda app and you can pay for all your cable subscriptions with your Kuda app in minutes.
In this article, we will show you a step-by-step guide to subscribe to any cable TV from your Kuda app.
Advertisement - Continue reading below
How to Subscribe to Cable TV on Kuda
Log in to your Kuda Bank app
On the homepage, tap on the 'Pay' icon at the bottom of the page and then select 'Pay A Bill'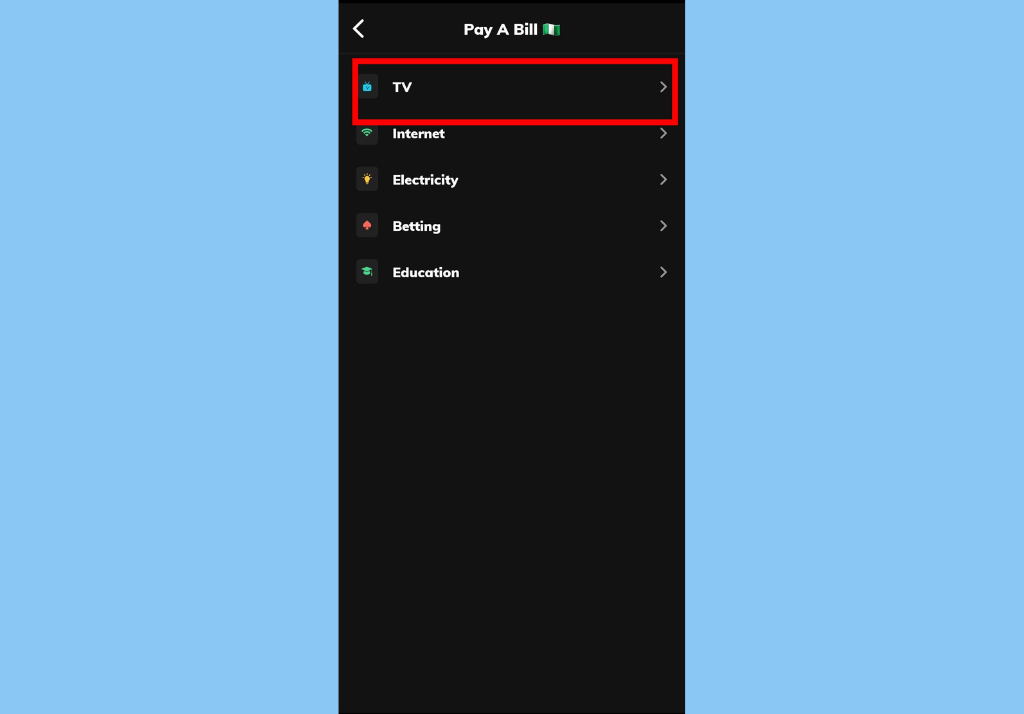 You'll then need to select 'TV' from the Pay A Bill page.
Next, select your services provider (Options include SHOWMAX, STARTIMES NG, GoTV, and DStv)
Then your preferred data package. Once you do that, the cost of that data will be generated automatically.
Finally, type in your 'Smart Card Number' (For DStv, Startimes, and GoTV). Tap Next and type in your password for confirmation
When you've completed the above process, your cable TV will be reactivated. That said, there might be instances where it takes a little longer before you get your cable TV is reconnected. But you should get it in no time.
However, if, after a couple of hours, you don't get your internet data, you should contact Kuda support.
---
---
Here's how to contact Kuda support: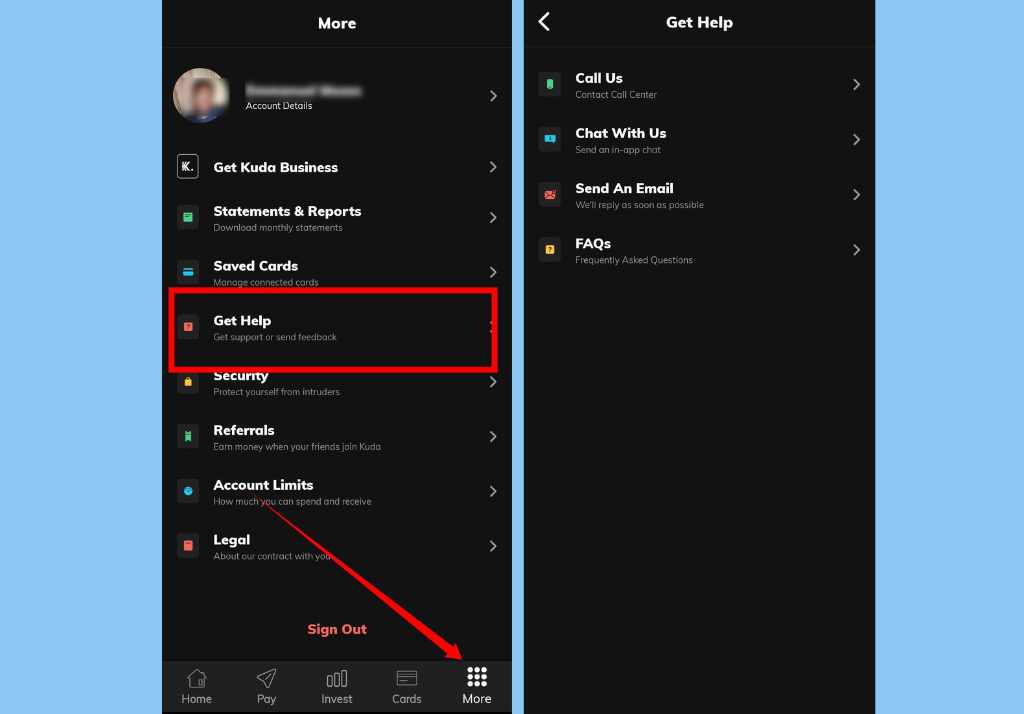 On the homepage, tap on the 'More' icon at the bottom-right corner of the page
Then select 'Get Help'
You can choose to call support, chat them up, and even send an email.
There you have it. That's how to buy internet data from your Kuda app. Please share your experience with us in the comments section below.