Kuda has joined Nigeria's long list of financial service providers (Chipper cash, Bamboo, Chaka, Trove, Rise, etc.) that allows its users to trade foreign stocks. Kuda prides itself as the 'Bank of the free', so it is not surprising that stock trading is joining the long list of things the Kuda Bank app allows you conveniently access.
Unlike apps like Trove, which lets users trade US stokes as well as stocks traded on the Nigerian stock exchange, at the moment, Kuda only lets trading of US stocks. And in this article, we will be showing you how to do just that.
Advertisement - Continue reading below
---
---
How to Create a Trading Account on Kuda
Open the Kuda app, then tap Invest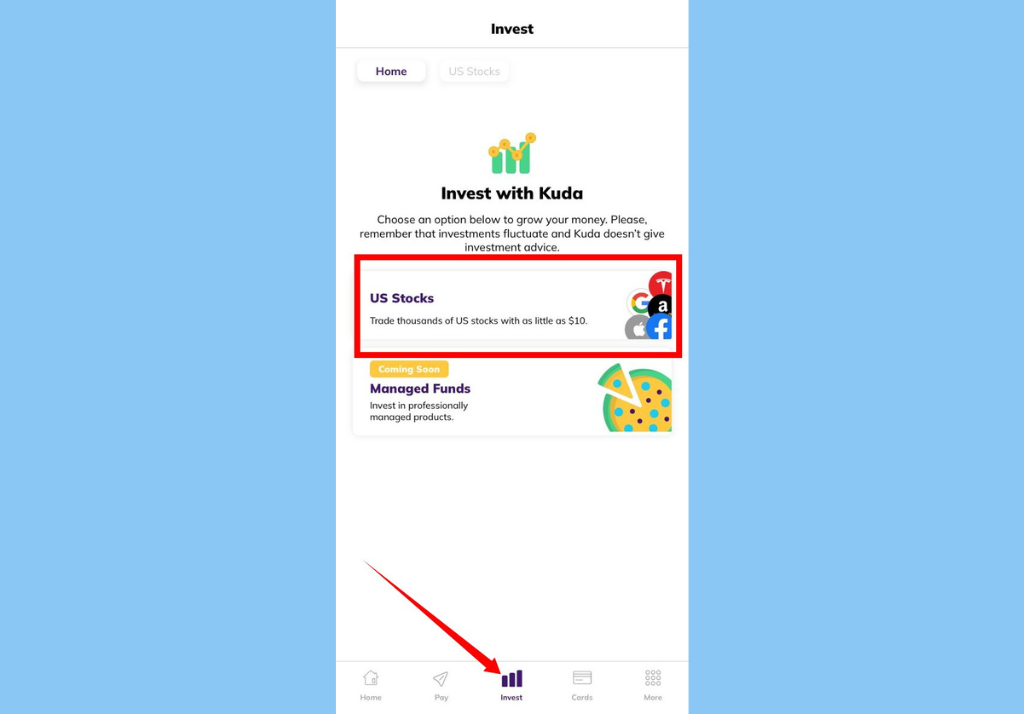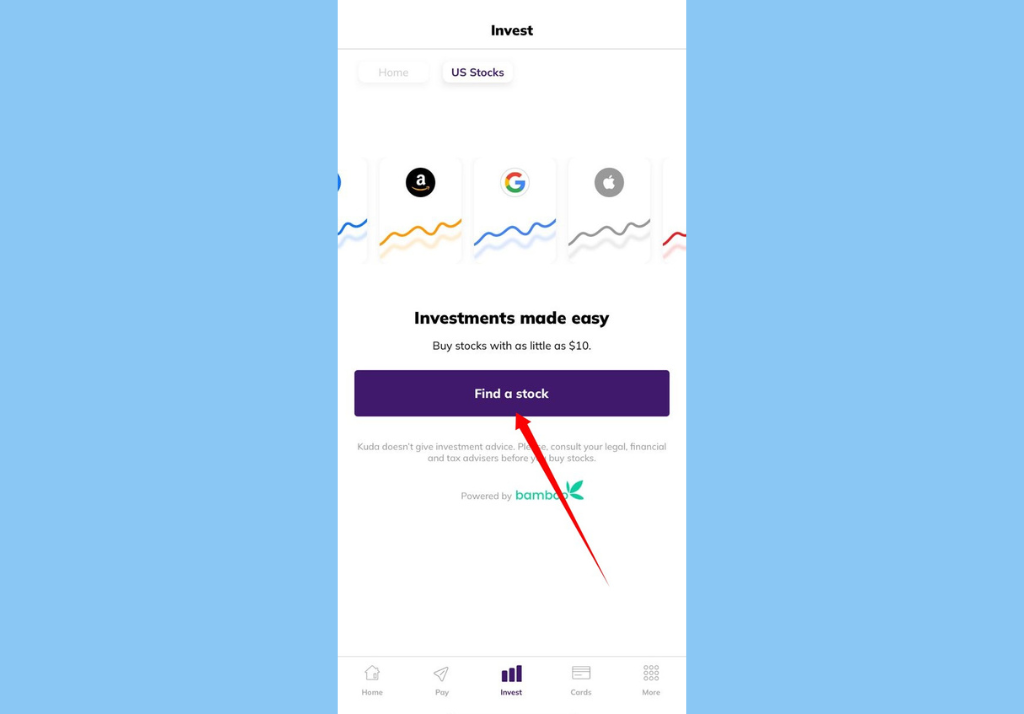 Tap Find A Stock, then search for the stock you'd like to buy.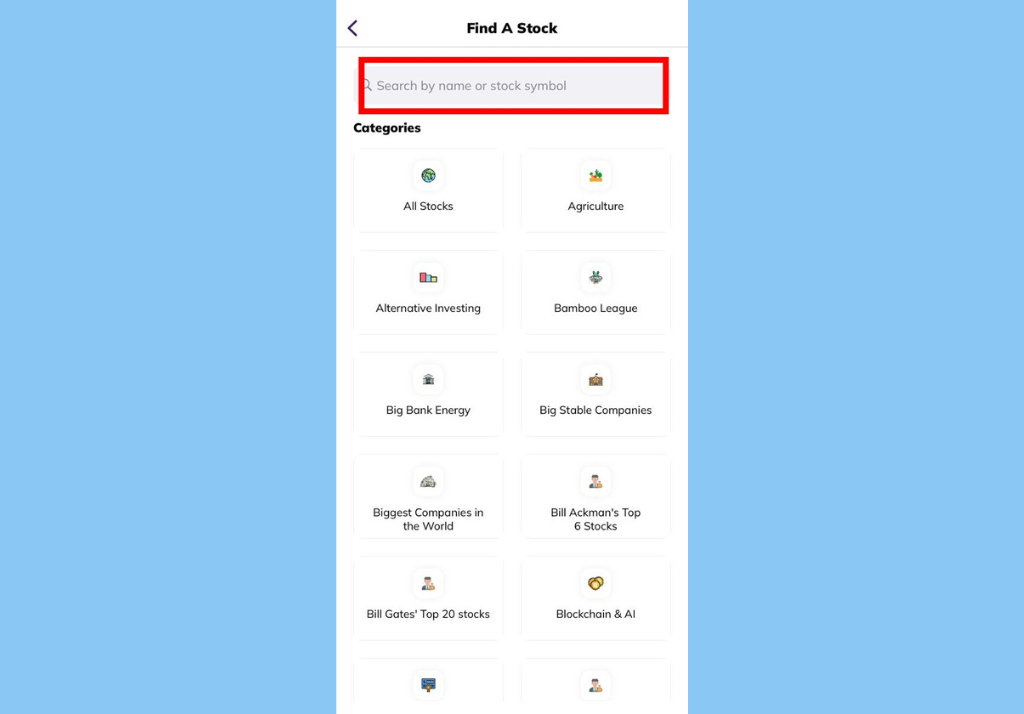 Next, you'd need to tap on the stock when you find it. Read the stock information.
Then tap Get Started. Read the disclaimer and then tap Continue
The next thing is to set up your profile. Answer all the questions and then Add money to your stock account.
If you don't have a Kuda account yet, here's how to quickly create one: To open a Kuda bank account, you'll need to first download the Kuda bank app – Which is available on both Google Play Store and App Store.
Once you download the app, open and click on Sign up. Kuda will request the following details: email address, password, an optional referral code, your bank verification number (BVN), your full name, your phone number for verification, and a login pin you'll need whenever you need to access the app.
Once you've provided all of this information, your account will be created and you will be assigned a Kuda bank account number.