Kuda bank, or "Kuda" as it is fondly called, is a challenger bank based in Nigeria and was initially called Kudimoney before it rebranded to Kuda in 2019. Kuda was founded by Babs Ogundeyi and Mustapha Musty. The brand is focused on offering digital banking services and be the go-to bank for Nigerians and Africans.
Kuda has, so far, completed a number of funding rounds to help propel it towards its vision. The startup raised its first round of funding in 2019 (a $1.6 million pre-seed round), it then closed $10 million in a seed round in 2020. Early this year, it closed a $25 million in Series A fund. So far, Kuda has raised a total of $91.6 million in venture capital funding.
Advertisement - Continue reading below
How to Open a Kuda Bank Account
Before you begin the account registration process, keep in mind that Kuda will require that you provide certain bank information like your Bank Verification Number (BVN).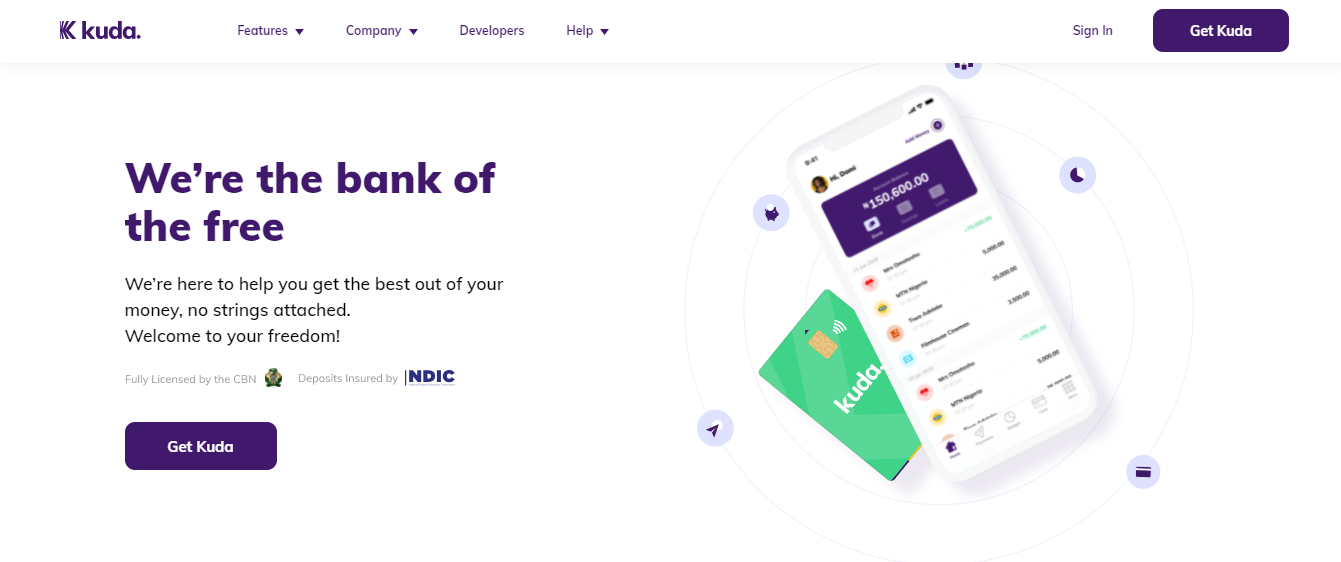 To open a Kuda bank account, you'll need to first download the Kuda bank app – It is available on both Google Play Store and App Store.
Once you download the app, open and click on Sign up. Kuda will request for the following details: email address, password, an optional referal code, your bank verification number (BVN), your full name, your phone number for verification, and a login pin you'll need when ever you need to access the app.
Once you've provided all of these information, your account will be created and you will be assigned a Kuda bank account number.
'Bank of The Free'
If you ever wonder why there's a lot of hype around Kuda and why you need to open a Kuda bank account, here's why: Interbank transfers (25 free monthly transfers to other banks ), automated savings feature, free physical debit cards delivered to you for free, bills and utility payments, and the 'loan and overdraft' feature.