The U.S stock market is the biggest stock market in the world and everyone wants a taste of it. Buying U.S stocks as a Nigerian or as a non-U.S resident was a difficult process. At minimum, you will require a valid US visa or a green card to be able to invest in the US stock market.
Thanks to new age technology, you can now conveniently invest in the U.S stock market from your smartphone or computer. Here are top Fintech startups that have made it easy for Nigerians to buy U.S stocks in Nigeria, with ease.
Advertisement - Continue reading below
---
Related Article: Best Apps to Buy and Sell Stocks (in real-time) on the Nigerian Stock Exchange
---
1. Trove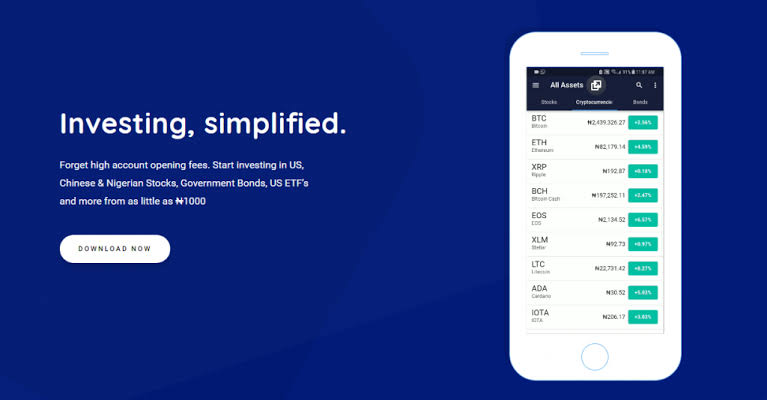 Trove is a digital investment platform that lets you invest in U.S, Chinese, and Nigerian stocks, bonds, exchange-traded funds (ETFs), and other securities with as little as 1000 NGN or $10, directly from your smartphone or computer.
The Trove app is available on the Play Store for Android uses and App Store for iOS users.
2. Chaka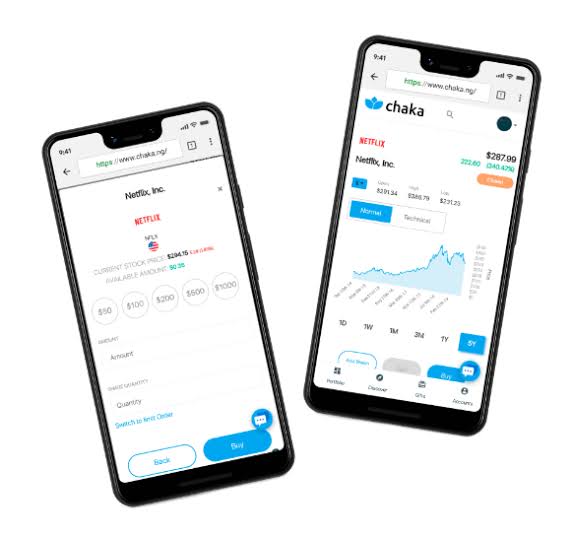 Chaka is another digital investment platform that offers first-class access to stocks listed on the Nigeria & U.S stock exchanges as well as global blue-chip companies from over 40+ countries. You can start trading foreign stocks with Chaka from as low as $10 or N1000.
The Chaka app is available on Play Store for Android users
3. Rise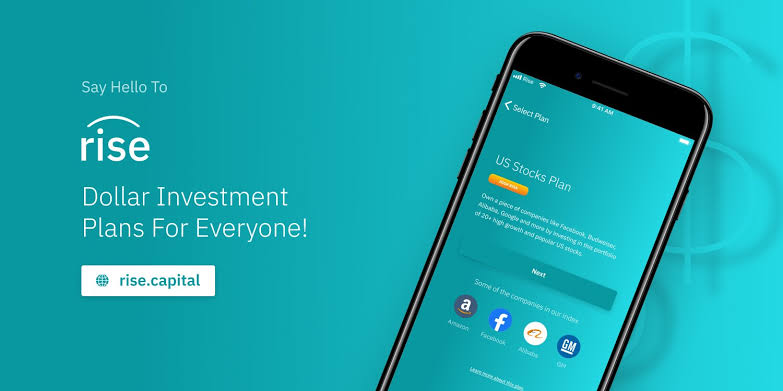 With as low as $10, you can start investing in United States stocks from the Rise app. Rather than investing yourself, you can choose to let Rise experts manage and invest your money into a portfolio of expertly-selected US stocks. The choice of stock is done based on their long-term performance, growth opportunities and quality earnings.
The Rise app is available on Android and iOS.
4. Bamboo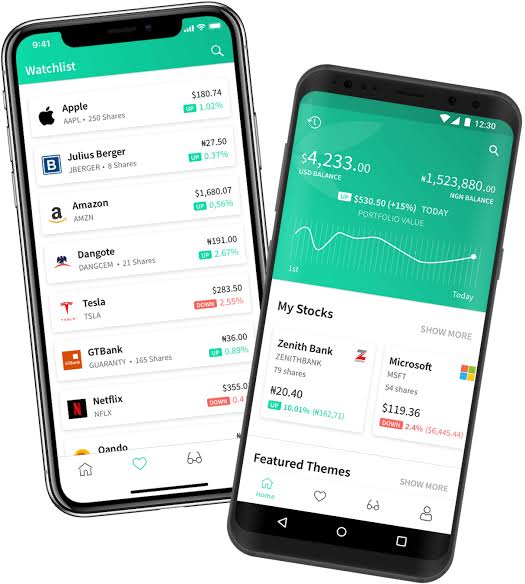 Bamboo is another digital investment platform that allows Nigerians to invest in the U.S stock market in real-time. The minimum trading amount on Bamboo is $20.
The Bamboo app is available on iOS and on Android.
---
Related Article: 8 Tech Companies That Have Democratized Investments in Nigeria
---
Location Isn't a Barrier
These apps eliminate the location and distance barriers formerly preventing Nigerians from trading U.S stocks. Before you start proceed to buy US stocks in Nigeria, here's a quick tip: avoid going all out. We recommend that your test out your preferred app with a small amount of money that you can afford to lose.