Paga is a mobile payment platform that helps users carry out certain financial transactions like money transfer, utility bill payments, and more.
Paga is a mobile phone-based platform such that anyone with a phone number can carry out financial transactions.
Advertisement - Continue reading below
In this post, we try to answer important questions about Paga, the company operations, what you can do on the platform, how to make money via Paga, and more. You should read through.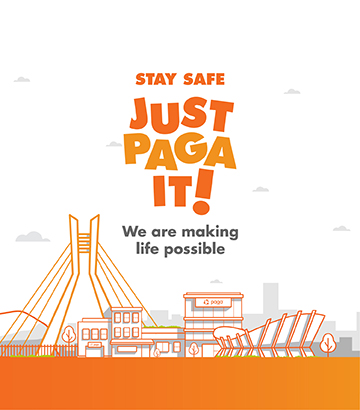 ---
READ MORE: How to Become a Mobile Money Agent in Nigeria.
---
Paga: Company History
Paga was founded (and is owned) by Tayo Oviosu. He founded the company in 2009 after relocating from the United States in 2008. He did this after joining Travant Capital Partners and serving as a Vice President.
The platform currently boasts over 16 Million customers and 26,000 agents.
What Can You Do with Paga?
There's a lot you can do with Paga but they majorly revolve around:
Sending Money: You can send money on the platform to anyone with a phone number or email address. All you need to do is just enter the beneficiary's number or email address, and amount to send. You'll be prompted to confirm the recipient's details and fund your Paga wallet. And you're good to go.
Requesting Money: Requesting money from other people on Paga is as easy as creating a payment link and sharing with them. This is made possible with the justpaga.me feature available on the platform.
Paying Bills: From Pay TV to internet, and electricity, you can leverage this platform to pay your bills easily.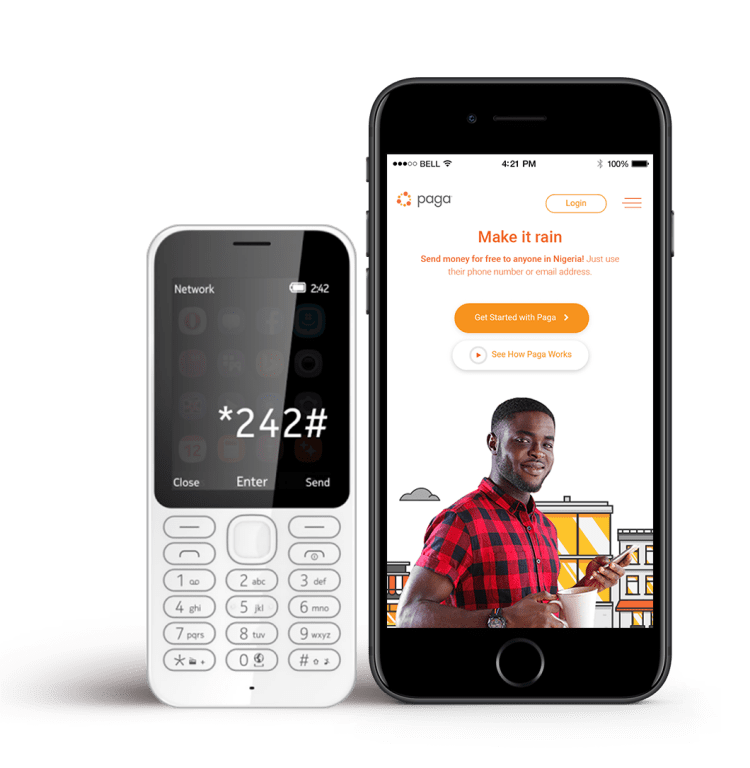 To access all of these features on Paga, you can either download the mobile app on iOS or Android, access the platform via the web, or use the shortcode (*242#).
Advertisement - Continue reading below
How to Make Money on Paga
Paga provides an agency platform for people to make money from. As an agent, you earn a commission for every transaction you help your customers carryout. Some of these transactions include airtime sale, money deposits, inter-bank transfer, payment of electricity bills, etc.
How to Become a Paga Agent?
In a previous post about how to be a mobile money agent in Nigeria, we covered in detail how to register as a Paga agent. You should check it out.
How Safe Secure Is Paga?
Just like regular banking institutions, Paga is a registered business that is regulated by the Central Bank of Nigeria (CBN). Hence, transacting via Paga is just as safe as using commercial banks.
On security, Paga has put in place a couple of measures to ensure that user accounts are secure. For example, you can authenticate logins and transactions by creating a 4-digit PIN. Likewise, you can also creating security questions and passwords.
Paga is powering both online and offline mobile payments for millions of customers across the continent. And they are scaling this pretty fast too. Let us know in the comment section if you've had any experience with this product and how that went.