Google translate and a few other language translation apps are excellent, and to some extent, accurate at translating languages. The only downside with language platforms like Google Translate is the fact that it is not easy to use – you'd have to copy and paste text in the Google Translate app to get your translation.
Telegram has introduced a built-in translation tool in a bid to help its users avoid this issue. What this means is, all Telegram users can now easily translate any message from friends, business partners, etc, that speak different languages, into their default language without leaving the app.
Advertisement - Continue reading below
But before you can start using the translation feature on Telegram for Android and IOS, you need to enable the feature. We will be showing you how to do just that in this article.
---
---
How to Enable the Built-in Translation Feature on Telegram
Open the Telegram app on your Android or iOS smartphone.
Tap on the hamburger icon in the upper-left corner of the display.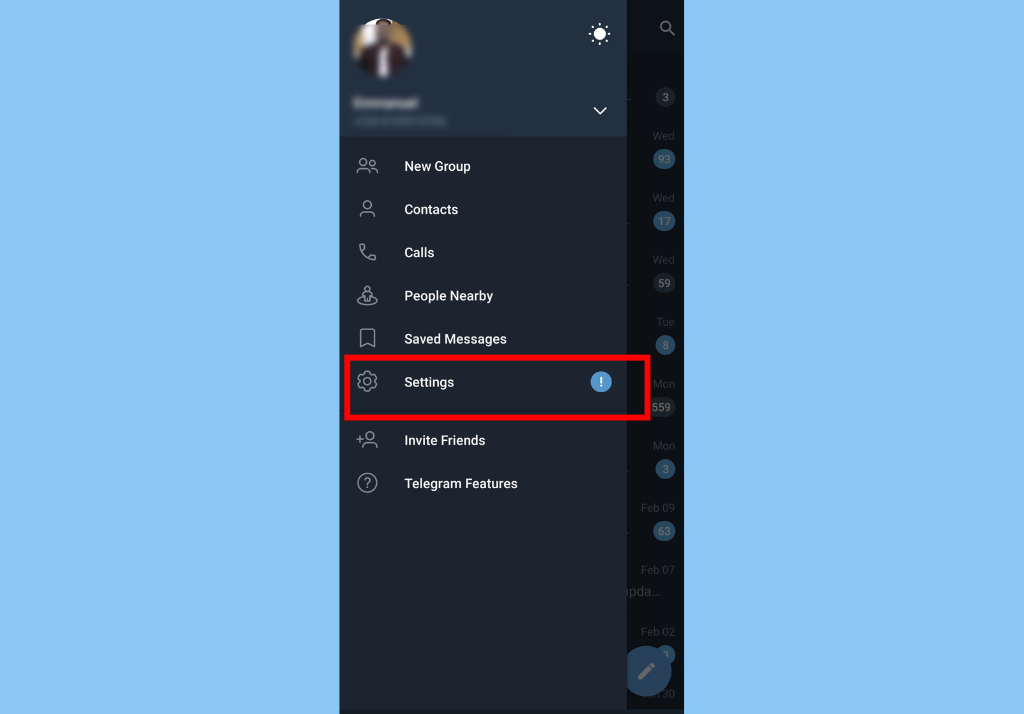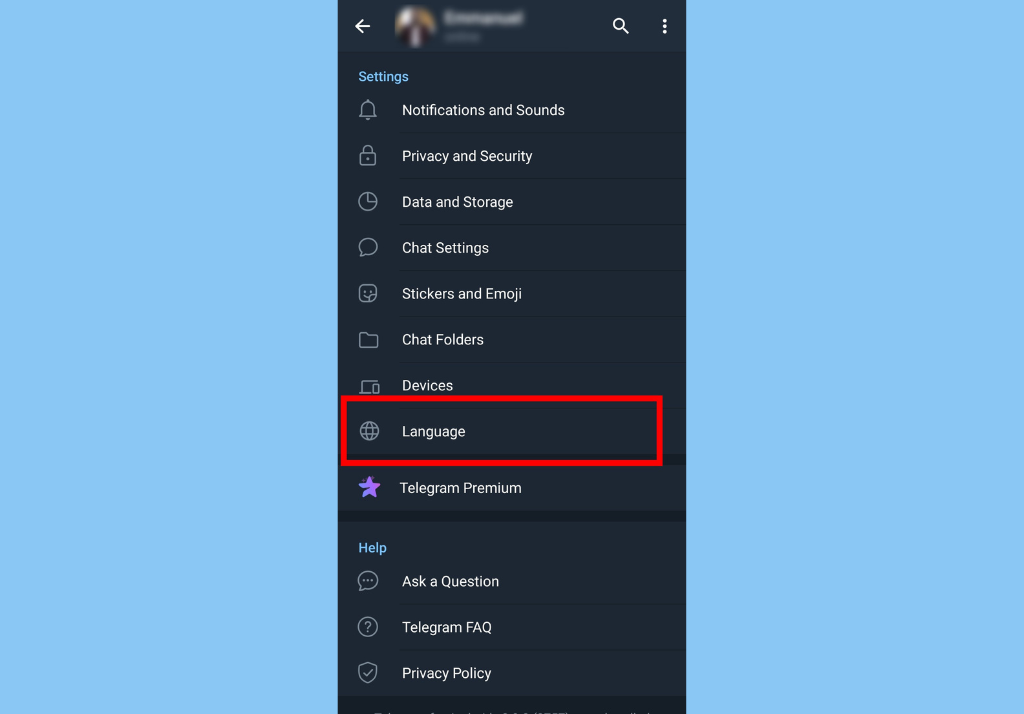 Scroll down to the Language option under the Settings section
At the top of the window, toggle on the 'Show Translate Button' option.
How to Translate Messages on Telegram:
Once you do all of the above, you can begin translating messages on Telegram.
To get started, go to the chat box where you wish to translate a message (individual chat or group chat)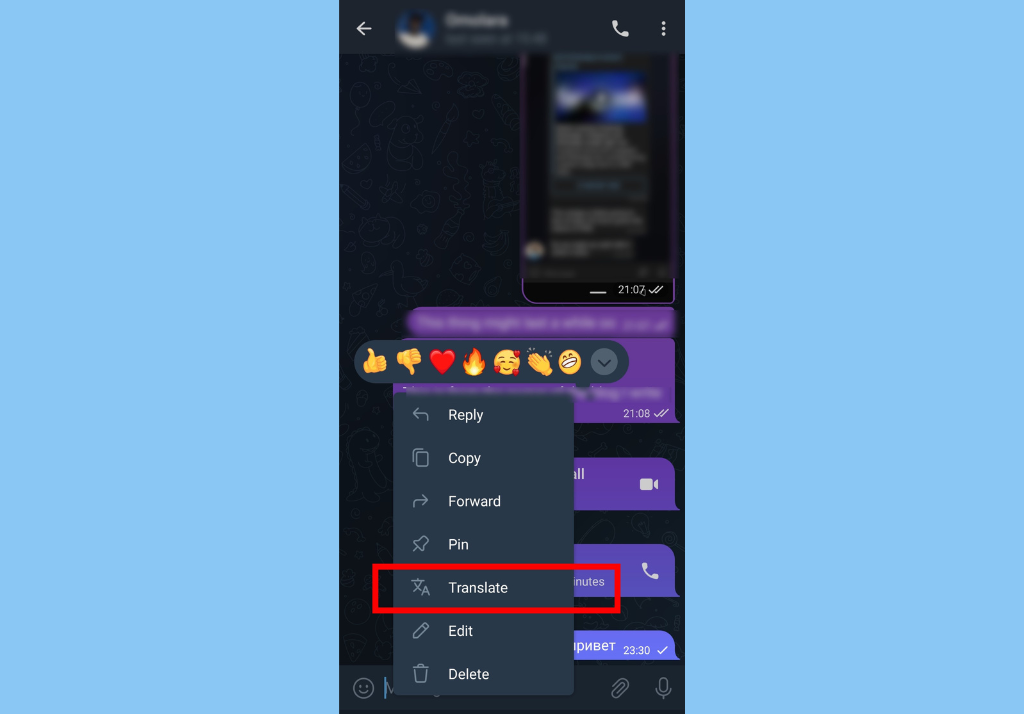 Select the exact message that you want to translate into your default language.
From the pop-up menu, tap on Translate.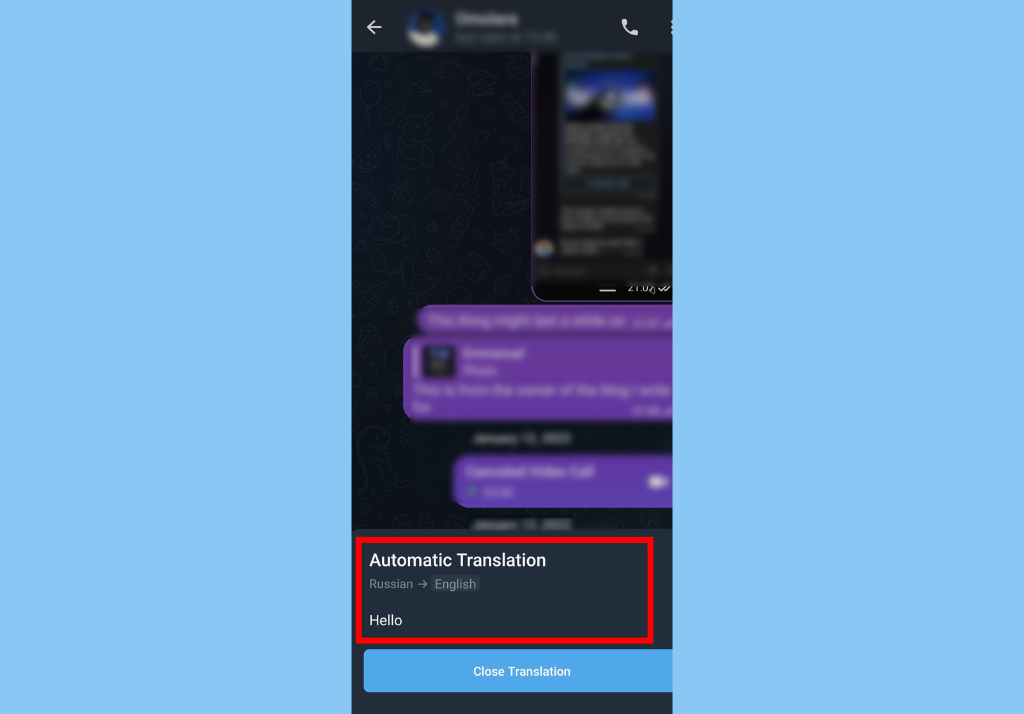 Conclusion
In conclusion, this feature is particularly useful to Telegram users who often communicate and transact with people across the world. They can easily translate those messages without leaving Telegram. At the moment, the feature supports about 19 languages, and they include English, Spanish, French, German, Korean, Arabic, and more.