In case you do not know, one of the best things about Google translate isn't the app's ability to effectively provide high-quality translations (using Google's new advanced Neural Machine Translation (NMT) technology) but rather, the ability to use the service offline with limited or no internet connectivity.
About a year ago, Google announced that it was bringing its NMT technology (which translates whole sentences at a time rather than piece by piece) offline to Android and iOS device. According to Google, the NMT technology "uses broader context to help determine the most relevant translation, which it then rearranges and adjusts to sound more like a real person speaking with proper grammar. This makes translated paragraphs and articles a lot smoother and easier to read."
Advertisement - Continue reading below
With the offline translate feature of the Google Translate app, users or travelers who intend to visit other countries will be able to efficiently translate local language in whatever region they visit without having to worry about internet connection or cellular data. The offline translate feature allows users download language packages/sets for offline use in the future. That way, there wouldn't be a need for internet connection whenever you want to translate a language.
And since the language packages are small-sized (about 35 – 45MB), you can download as many of them within the Google Translate app and enjoy high-quality translations without having to worry about running out of storage space.
Check out how to use Google Translate offline translate feature.
Step 1: Launch the Google Translate app on your Android or iOS smartphone.
Step 2: If you haven't used the Translate app before, you'll be prompted to select your primary language and the language you translate most often. The app also immediately prompts you to download the language set of the language you translate the most. It also shows you the size of the language set.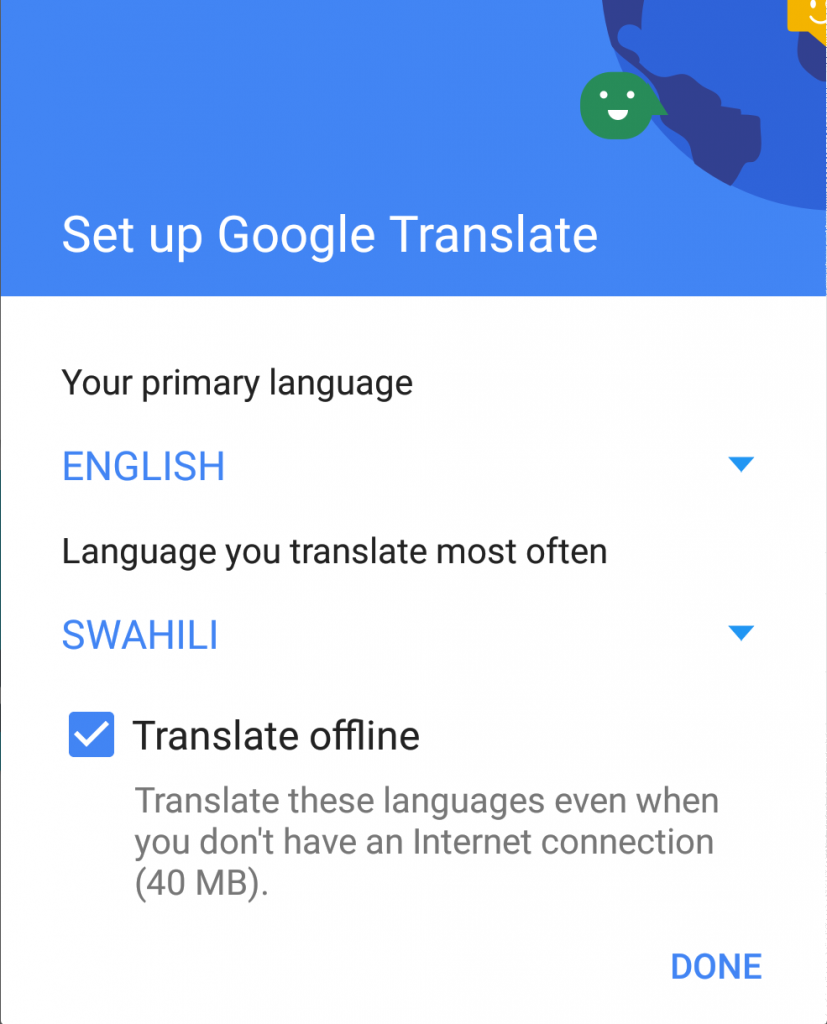 Step 3: To download the language set for other languages for offline translation with no data connection, click the hamburger menu button at the top-left corner of the app.
Advertisement - Continue reading below
Step 4: Select "Offline translation" and scroll through the language you want to download.
Step 5: Tap the language to see more details about the translation file, its size and the available space on your phone's storage.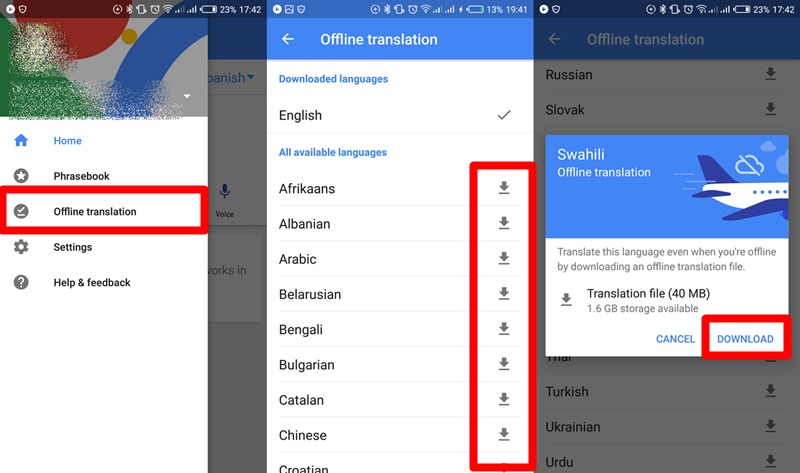 Step 6: Tap "Download" to download the language set. Now you can translate languages offline without wireless or cellular data connection.
Now you can readily translate languages whether you're online, have stable internet connection or not. You should note that the Google Translate app currently supports the offline translation of 59 languages only. We expect Google to add support for more languages in the future.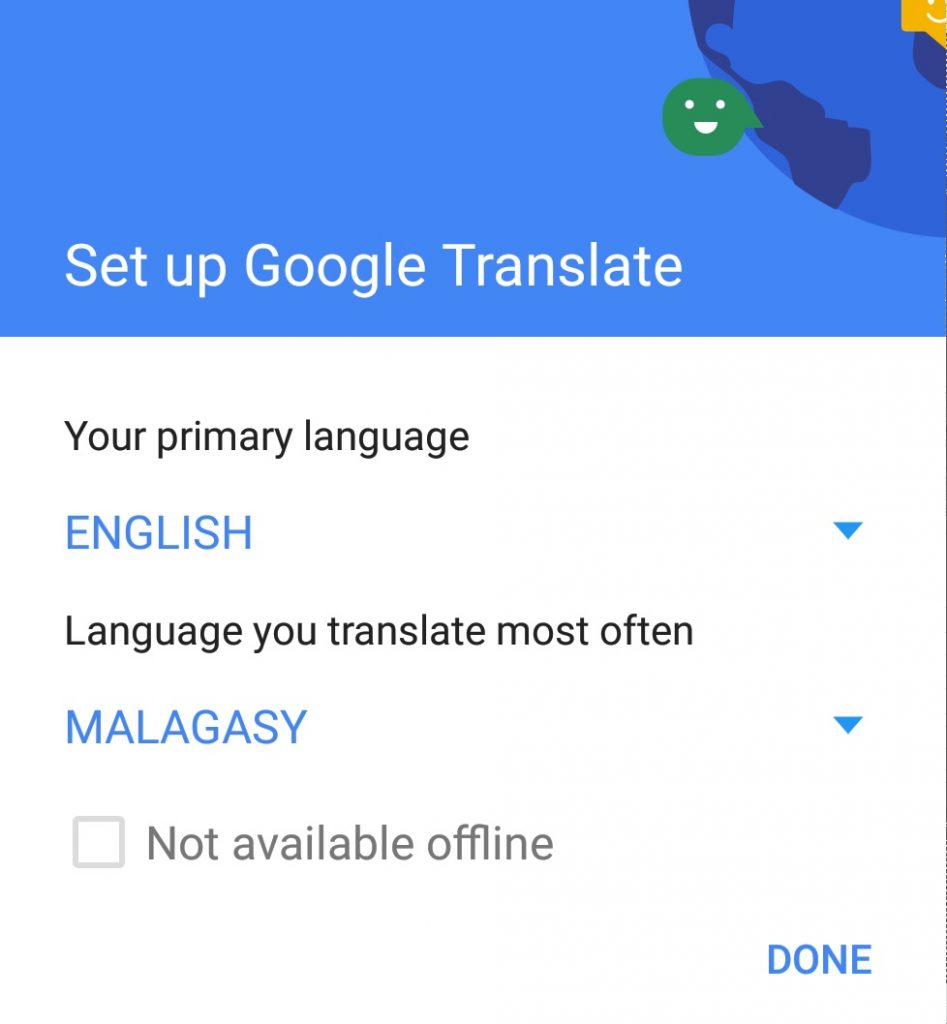 So when you try to use offline translation with a particular language and you see the "Not available offline" message, nothing is wrong with your device, the language isn't just available for offline translation yet.