Twitter has changed its two-factor authentication (2FA) rules. Starting soon, users who are not Blue subscribers will have to use an authenticator app or a security key to activate the 2FA feature. Twitter has now made text-based 2FA exclusive for members paying for its subscription service (Twitter Blue). In this article, we shall see how to enable or disable this text message two-factor authentication.
This move has left non-Twitter Blue members without the option to activate text-based 2FA, and they will have to switch to another type of authentication method to ensure the security of their Twitter accounts.
Advertisement - Continue reading below
What Happens If you don't remove the 2FA
Normal users who've already been using text-based 2FA will have until March 20th to disable the method and enable another type of authentication. If they fail to make this switch before the deadline, Twitter will disable their 2FA. And according to this prompt that I personally got, seems one may lose access to their account if they don't consider removing it earlier. So here is how to remove this 2FA Text Message feature.
---
Read More: 7 Effective Tools for Saving Twitter Threads
---
How to remove 2FA Text-Message from Twitter
Log In To Twitter
Under Settings and Privacy.
Select "Security" under "Security and Account Access".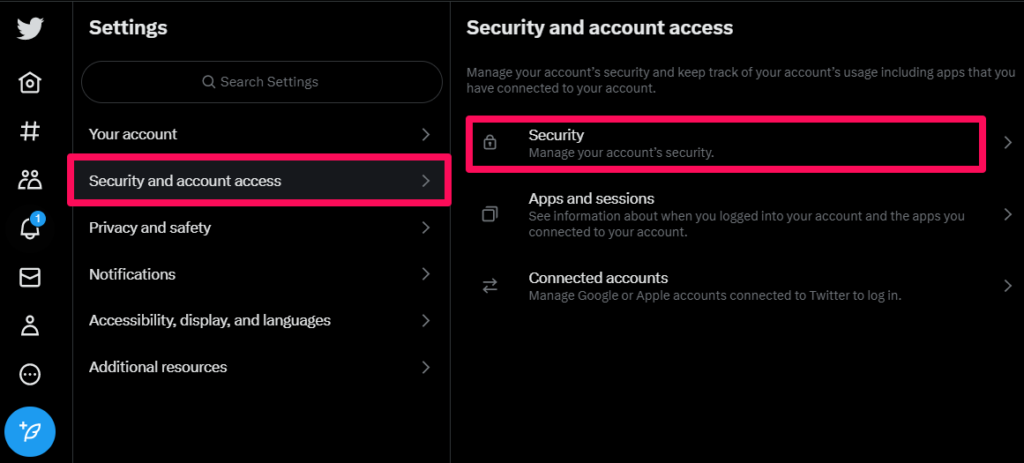 Select Two Factor Authentication.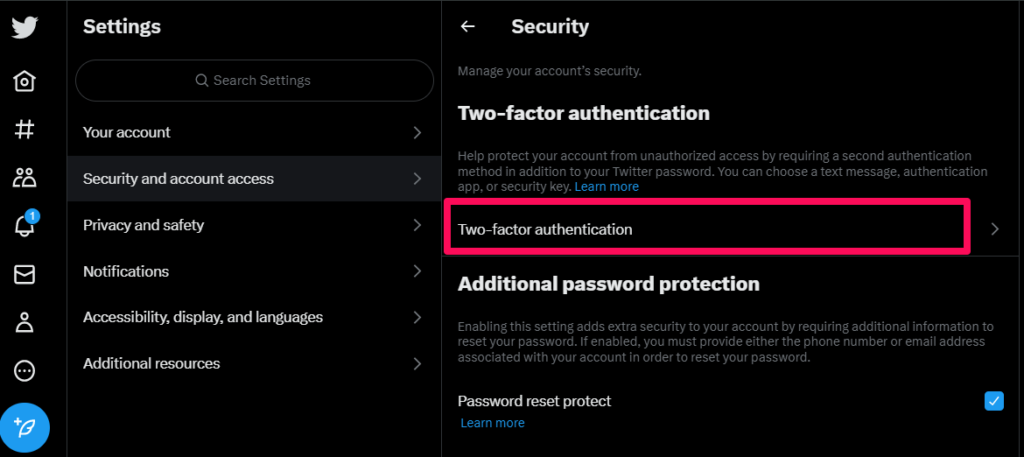 Now Uncheck Text Message: This turns it on or off depending on your current setting.
You will be prompted to enter your password to confirm this change.
To switch to a different 2FA method, users can go to their account settings, select the "Security and account access" section, and choose the "Two-factor authentication" option. From there, they can select the authentication method they want to use and follow the prompts to set it up.
---
Related: What is Mastodon, the Newest Rival for Twitter?
---
We shall see how to use Google Authenticator and other methods as an alternative to the disabled feature. This is the same method if you are using a mobile phone: They are similar settings.
Conclusion
By removing text-based 2FA as an option for non-Blue subscribers, Twitter aims to increase the security of its platform and reduce the risk of unauthorized access to user accounts. This change may inconvenience some users, but it's an essential step to enhance Twitter's security and protect its users' personal information from potential security breaches.
Advertisement - Continue reading below