Months ago, Telegram introduced a new subscription plan for its users dubbed Telegram Premium that its users can subscribe to, and it has since been rolled out to iPhone and Android users. The Telegram Premium plan gives you access to features that are not available to users on the free version of Telegram.
Some of the features available to Premium subscribers on Telegram include; 4 GB File Uploads, Faster Download Speed, Voice-to-Text Conversion, Premium Stickers, Unique Reactions, Advanced Chat Management, Animated Profile Pictures, Profile Badges, Premium App Icons, No Ads, Custom Emoji, Voice Message Privacy Settings, Voice-to-Text for Video Messages, Emoji Statuses. You get all of these for between $5 and $6 monthly, depending on your location.
Advertisement - Continue reading below
If you feel you need any of these features on your Telegram, then you should subscribe to the Telegram Premium plan. Here's how to do that.
How to Subscribe to Telegram Premium
Before you begin, make sure to update the Telegram app on your smartphone to the latest version.
Open the Telegram app on your iOS or Android smartphone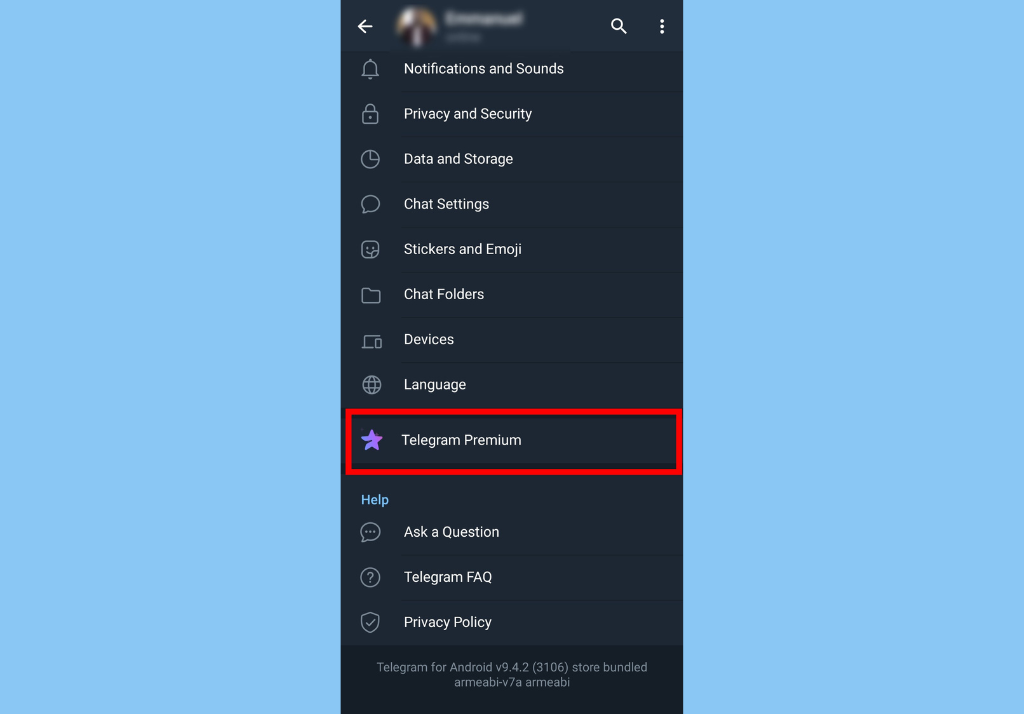 Tap the Settings icon at the bottom-right corner
Scroll down and tap on Telegram Premium from the options listed.
You will then see a list of all the features of Telegram Premium displayed on your screen. Also, you should note that the Telegram Premium amount will appear in your country's currency.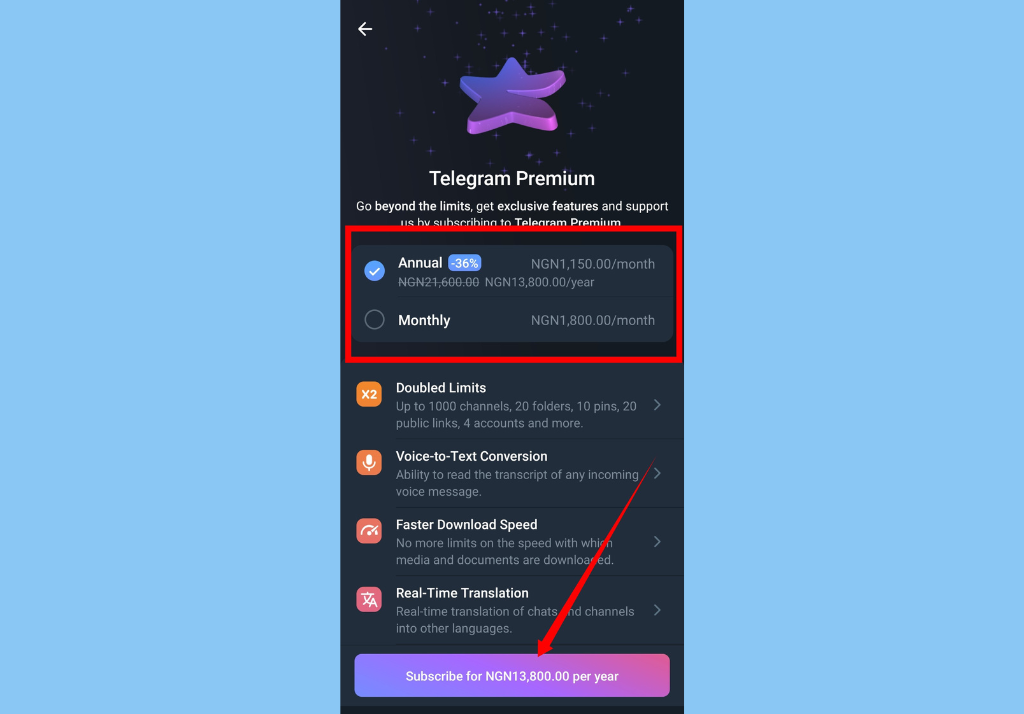 Next, select either the annual or monthly subscription plans.
Finally, tap Tap the Subscribe button at the bottom
Once your payment is successful, you'll immediately receive a notification saying "You are all set". To confirm your Premium status, You will need to go to your Telegram Settings and you will see a blue star badge right beside your profile name. This badge is an indication that you're on the Premium plan. It is assigned to every premium subscriber on Telegram.