Telegram has been around for quite some time now and in that period, the instant messaging app has grown quickly to become one of the most popular instant messaging apps around the world. According to Telegram, it currently has over 700 million active monthly users, and its app became one of the top-5 downloaded apps worldwide in 2022. Just weeks ago, Telegram confirmed that it was planning to introduce a new "Premium" plan which will carry extra features.
According to Telegram, a bulk of its users have constantly requested the introduction of resource-heavy features, hence the decision to introduce Telegram Premium, a new payment plan that let interested users get extra features for a fee while keeping existing features free for users who don't need those extra resource-heavy features.
Advertisement - Continue reading below
---
Related:
---
Telegram premium is finally here and it is slowly being rolled out to users as part of the Telegram v8.8 update. In this article, we will be telling you about all that comes with Telegram Premium and if you should stick to the free version or upgrade to the Premium version.
What You Get on Telegram Premium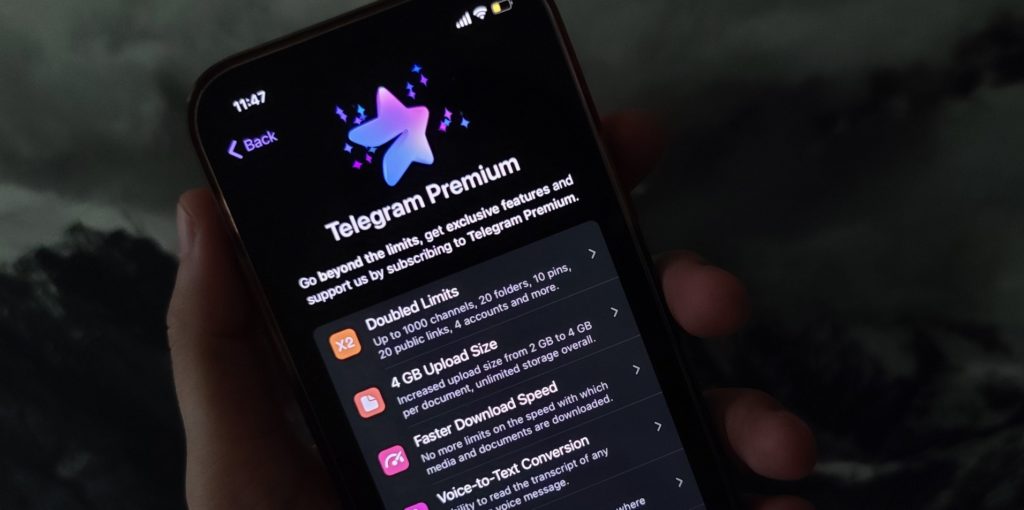 Verification Badges in Chats
With Telegram Premium, public figures and organizations' accounts can now get their group, channel, or bot verified. Just like with other social media platforms like Twitter and Instagram, receiving a verification badge will show users that messages are coming from a confirmed source. This verification badge will also appear in users' profiles, chat lists, and at the top of the chat.
4GB Uploads
On the free version of Telegram, users can upload large files and media, each up to 2GB in size and you get unlimited storage in the Telegram Cloud for free. With Telegram Premium, however, Telegram users will now be able to send files and media up to 4GB. Furthermore, all Telegram users (on the free version and Premium) can download these extra-large documents.
Increased Limits
Premium users will now get increased limits for virtually everything on the app. For instance, with a Premium plan, you can follow up to 1000 channels, save up to 10 favorite stickers, create up to 20 chat folders, pin 10 chats in the main list.
Voice-to-Text
Users that subscribe to the Telegram Premium plan can now convert voice messages to text when you don't want to listen but want to read what it says.
Advertisement - Continue reading below
Premium Badges
All premium users will now get a badge that will appear next to their name in the chat list, chat headers, and member lists in groups. This badge is an indication they help support Telegram and are part of the club that receives exclusive features first.
Here's a list of every other feature available to premium subscribers on Telegram
Should You Upgrade?
Before you decide whether to upgrade to the premium version or not, here's what you should know. First, all current features on Telegram will remain free on the platform. Also, non-premium users will be able to enjoy some of Premium's benefits: for instance, they can download the extra-large documents and view stickers sent by premium users, and tap to increase counters on premium reactions.
Now, if you feel this is not enough, and you need a faster download speed, and to download large files, and other features, then you might want to subscribe to the Telegram premium plan. That said, you should be prepared to pay a monthly fee of around $5-$6.
Source: Telegram Blog