WhatsApp's recent privacy policy controversy have nudged many users to rival platforms like Telegram, Signal, and the likes. Telegram is a feature-packed private messaging app with a lot of focus on user privacy and community building.
While you might be familiar with use some of its features, here are 5 other Telegram features you probably don't know about that can help you get more out of Telegram.
Advertisement - Continue reading below
1. Chat Folder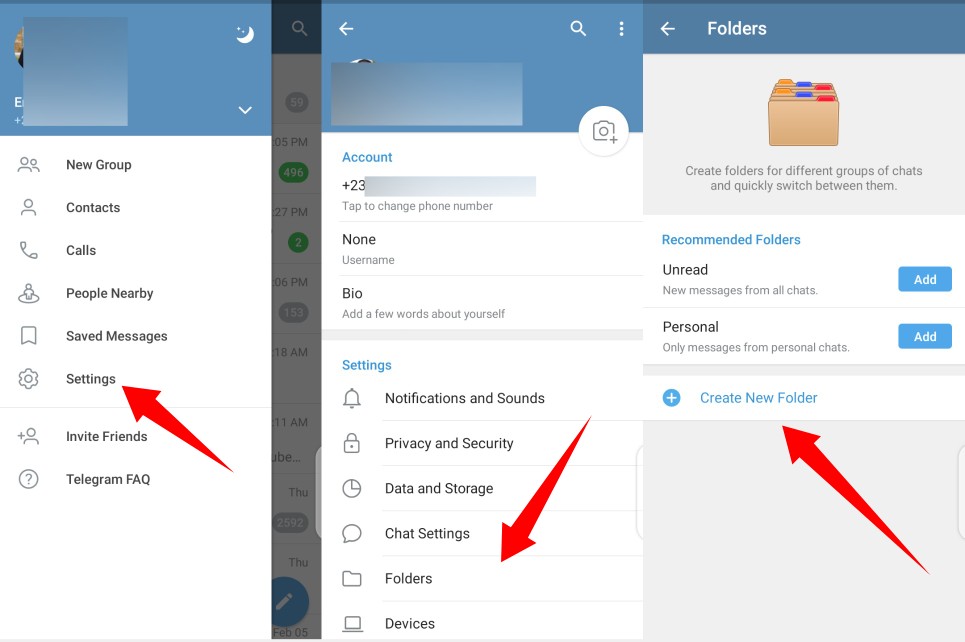 Chat folder let's you separate your chats into different folders. This way, you can deal with a set of chats at a particular time, and avoid others. For example, you could set up a chat group for family members, colleges at work, school mates, church members, etc, and manage your chats easily.
Here's how to setup a chat folder:
Go to your Telegram Settings
Scroll down and click on Folders
Then, click on Create New Folder, type in your folder name and add your preferred chats.
2. Secret Chats
Telegram doesn't support end-to-end encryption for private text messaging, instead, what it has is server-side encryption for text messaging. This means that your data is safe from ISPs, and other possible third-party interceptions. Telegram will "can" access your data when it wants to.
To prevent this, Telegram introduced the Secret Chat feature which provides end-to-end encryption for chats. Here is how to enable the secret chat feature
3. Share Live Location & Proximity Alert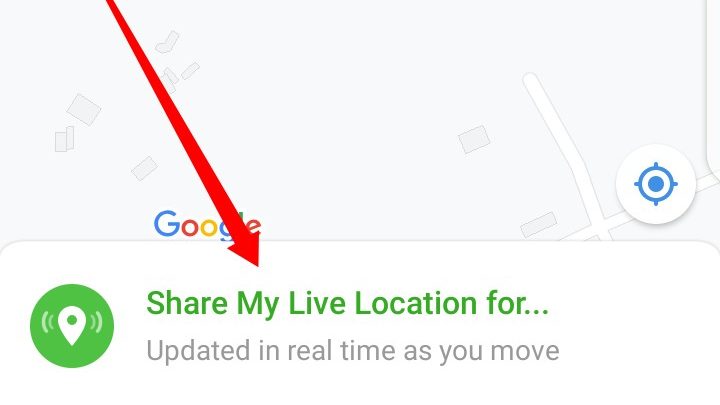 You can share your live location with another user on Telegram. The receiver can then track the location of the sender in real time. Once the location is shared, a user can then enable the Proximity Alert feature.
This let's users set proximity alerts that rings out when another user gets close. For instance, you can set a proximity alert for when a colleague you shared your location with get within 10-meters of you.
Advertisement - Continue reading below
How to share live location on Telegram:
From the contact's chat window, tap on the Attach icon
Then, select the location button and then tap Share my Live Location
Next, choose how long you want the user to see and track your accurate location (15-minutes, 1-hour, or for 8-hours).
4. Schedule or Send Silent Messages
This Telegram feature lets users schedule and send messages to other Telegram users at a later date and time. You can also send silent messages to users if you don't want them to be notified immediately or disturbed.
To use either feature, long-press the send button after you've typed the message you intend to send, and then select the Schedule Message option or Send without Sound.
5. Custom Theme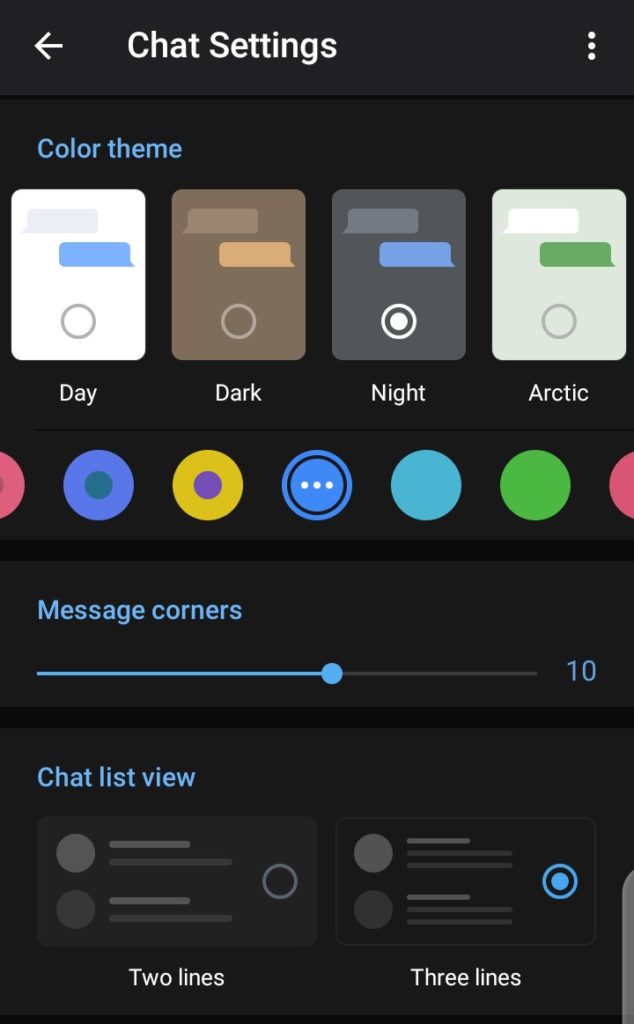 The Custom Theme feature lets you customize chat background and interface. You can choose from a set of themes, color combinations, font style and size, and more. To customize your Telegram background, head to Settings and click on Chat Settings to see themes you can pick from.
These 5 features will help you get more out of Telegram. But above all, your privacy and security on Telegram is important. So, if you're looking for ways to improve your privacy on the platform, start by hiding your phone number on Telegram. You should also prevent people from randomly adding you to Telegram groups.