Just like WhatsApp, Telegram, and other messaging apps, Signal is an end-to-end encrypted instant messaging app, but with a lot more focus on user security and privacy. In this article, we will walk you through the process of signing up and using the app.
The Signal private messenger app is available on Play Store for Android users and App Store for IOS users. Click the links below to download the app on your smartphone or tablet.
Advertisement - Continue reading below
---
---
Getting Started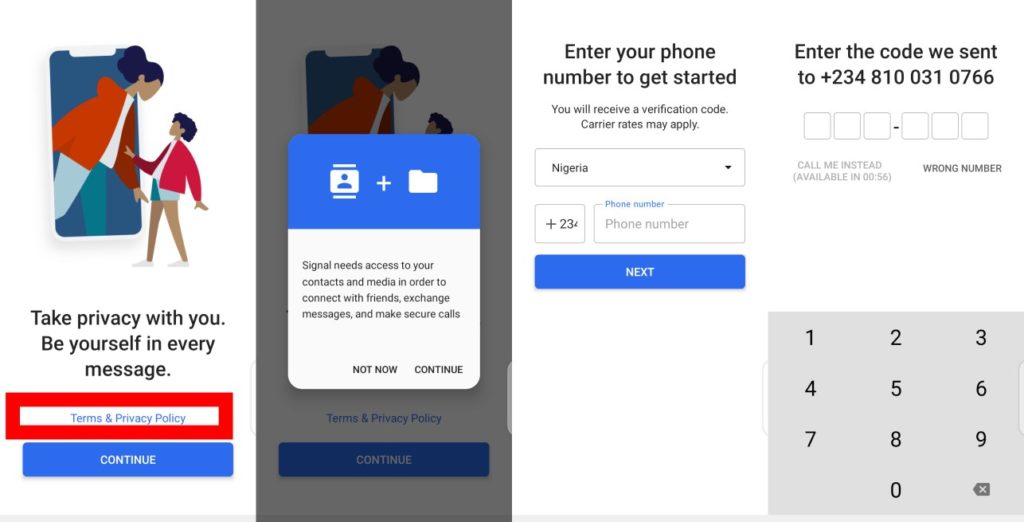 Once you download and open the app, you will be presented with the app's terms & privacy policy. Ensure you go through it carefully and hit CONTINUE afterward.
Next, you would need to grant some permissions: Audio, Contact, Camera, etc. You also do need an active phone number (based on your country of residence) to sign up. A verification message will be sent to the number before sign-up can be completed.
Set up Your Profile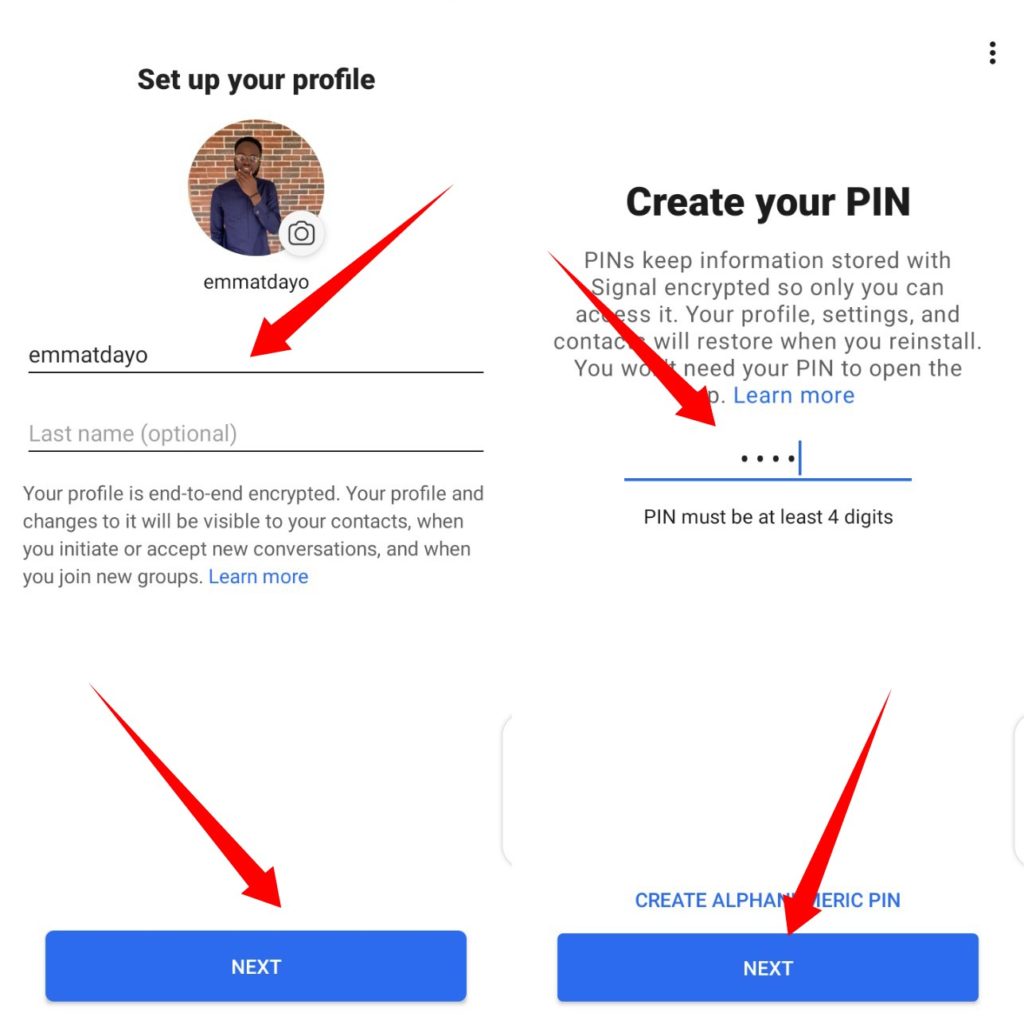 Once verification is complete, you will then need to set up your user profile. Here, you need to provide a first name but the last name is optional. Adding a profile picture is optional as well.
It is also mandatory to create a 4-digit pin to secure your account. Once that is done, you will then be taken to the home page of the Signal app.
Using Signal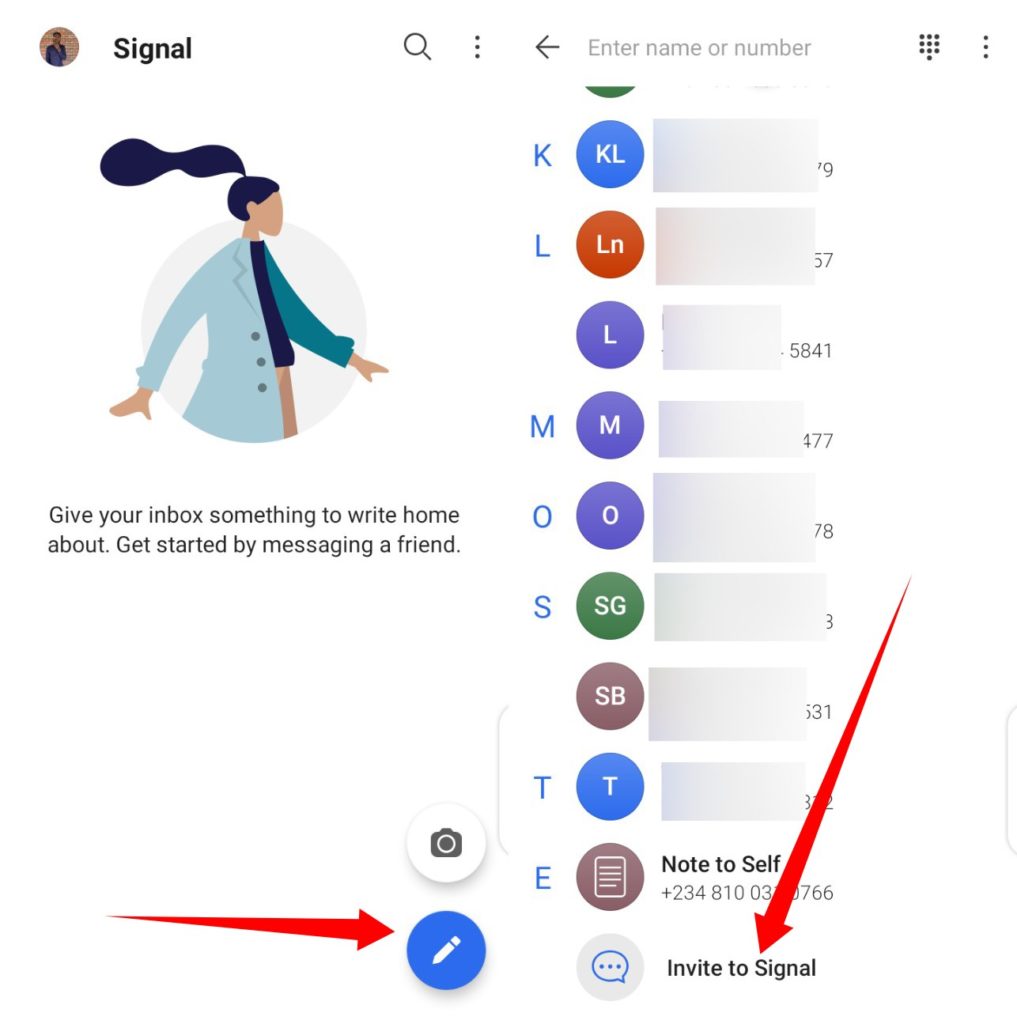 To send a message on Signal, click on the pencil icon at the bottom-right corner of the screen. A list of all your contacts using the Signal app will appear. Select the contact you want to text and proceed to type your messages, send media files, make voice & video calls, etc.
At the bottom of the contact list, there is the Invite to Signal option which lets you invite friends that don't have a Signal account yet.
Advertisement - Continue reading below
Send Photos and Other Files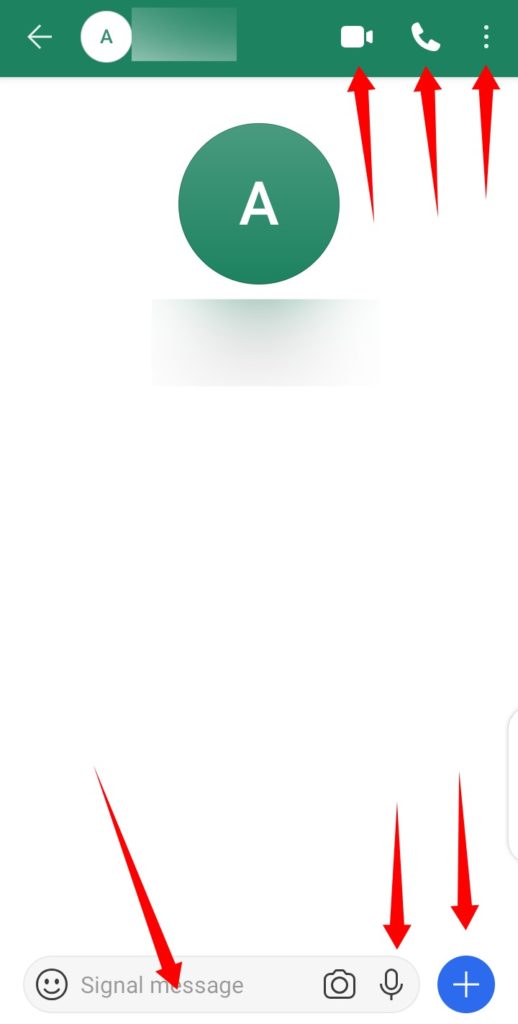 The plus sign lets you send photos to your contacts from your camera or gallery, send GIFs, files, contacts, and locations. Also, there is a microphone icon that lets you send voice/audio messages to your contacts.
Video and Audio Call
Besides text messages, you could use Signal for video and audio chats. There's a video and audio call option at the top of the chat page.
Disappearing Messages
On Signal, you can customize a sent message to disappear after a certain amount of time. To set and send disappearing messages, click the three-dot icon at the top-right corner of the chat page and select Disappearing messages.
Next, set the time you want the message to disappear and click OK.
Use Signal, Enjoy Privacy
Signal basically works like any messaging app and if you've WhatsApp, Messenger, or Telegram, it comes with some familiar chat features, so you shouldn't have a hard time using the app. The standout and most important benefit of Signal, however, is the privacy-centric features.
For one, the app doesn't collect or store any of your personal information—save for your contact information. There's also features like "Relay Call"— Signal uses its servers to mask your IP address when you make calls on the app.
If you're big on privacy, Signal is the messenger for you. Let us know if you have any questions regarding setting up Signal on your device.
Advertisement - Continue reading below