Some months back, WhatsApp started testing a feature that allows users send 'Disappearing messages' to contacts and groups. These messages, if activated, self-destruct after seven days. And yes, these are different from the 'delete for everyone feature'.
WhatsApp advises to only use disappearing messages with trusted individuals. This is because the receiver can use other modes to keep the message content. An example is taking a screenshot of a disappearing message before it disappears or forwarding it.
Advertisement - Continue reading below
In this post, we'll show you how to send disappearing messages to your friends and groups on WhatAapp. Follow through.
---
READ MORE: WhatsApp Web Not Working: 5 Way to Fix It.
---
Send Disappearing Messages on WhatsApp
Follow the steps below to send disappearing messages to your contacts on WhatsApp. The process is pretty much the same for both Android and iOS devices.
Open the chat or contact you want to send disappearing messages to.
While on the chat space, tap on the contact name which is usually located at the top of the chat interface.
From the couple of options that shows, tap on 'Disappearing Messages'.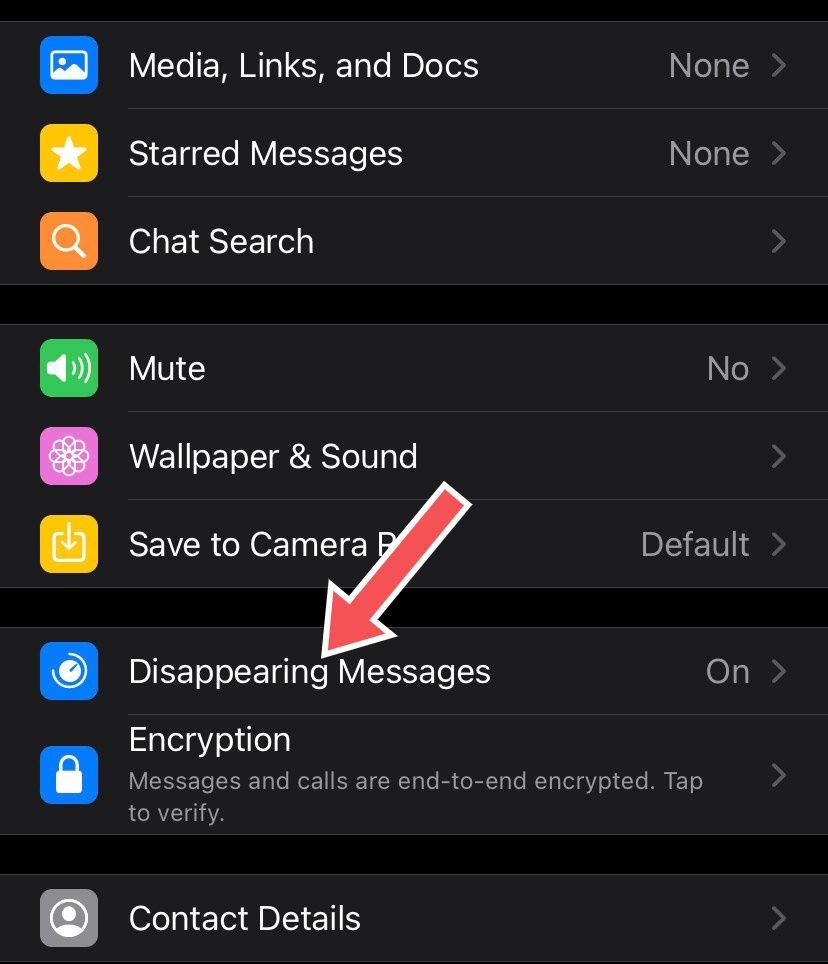 Choose "On" and return to the chat interface.
WhatsApp notifies both you and the contact that disappearing messages is turned on.

New messages sent and received from that point onwards disappear after 7 days.
You can follow the same steps if you want to turn off the feature.
Turn on Disappearing Messages for Groups
NOTE: Only a WhatsApp group admin can turn on this feature for a group.
Open the group's chat space.
Tap on the group name at the top part of the screen.
Tap on 'Disappearing Messages'.
Choose "On" and return to the group's chat space.
Any message sent to the group will disappear in 7 days.
There are a couple of other things you should know about this new feature by WhatsApp:
If a disappearing message is forwarded, after it disappears, the forwarded message will not disappear.
When you reply to a message, the initial message is quoted. If you reply to a disappearing message, the quoted text might remain in the chat after seven days.
When a user creates a backup before a message disappears, the disappearing message is included in the backup. It is, however, deleted when the user restores from backup.
There you have most of what you need to know about how to send disappearing messages on WhatsApp. Do let us know if you have any questions.