Roke Telkom is one of the leading telecommunications companies in Uganda, providing a wide range of services to its customers. One of the services it offers is WiFi, which is available in various locations across the country. Connecting to Rokespot WiFi is a straightforward process that requires a few simple steps. In this article, we will guide you through the process of connecting to Roke Telkom WiFi.
In today's digital age, staying connected is crucial, and WiFi has become a necessity for many people. Roke Telkom understands this, which is why it provides high-speed WiFi services to its customers in Uganda. Whether you are at home, in the office, or on the go, Roke Telkom WiFi allows you to stay connected and enjoy fast internet speeds
Advertisement - Continue reading below
---
Related: Roke Telkom Uganda Home Fiber Internet Packages and Prices 2022
---
How to connect to a Rokespot
Rokespots are Roke Telkom's High speed Wi-Fi Hotspots. You need first to determine if there is one in your vicinity. Roke Telkom boasts of having over 600 RokeSpots across the country. Use this link to see if there is one in your neighborhood.
It is an open WiFi: Connect to it;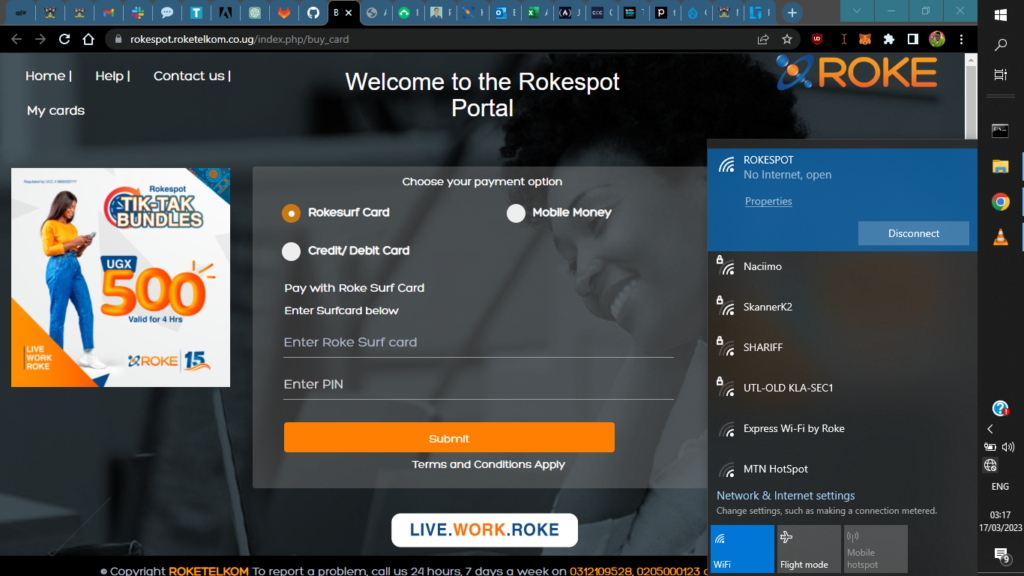 It will auto-redirect you to the proxy page that you can use to purchase your preferred data
Select your payment option: I have used Mobile Money as it is the easiest
Select your preferred bundle or package: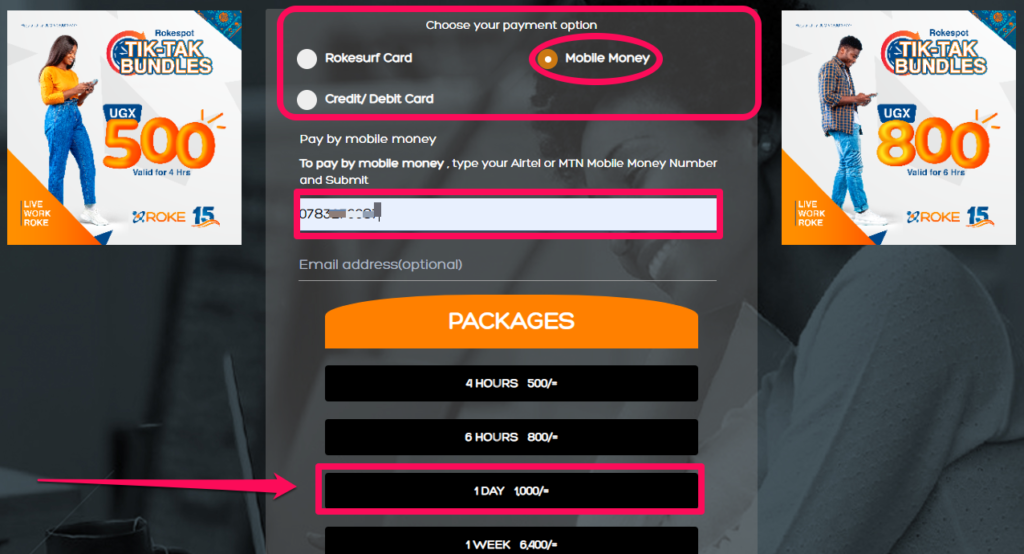 Follow prompts on your phone: A pop might/will show up to successfully debit your account.
Confirm payment and you will be redirected to this page with your Roke Surf Voucher details as shown below;

---
Related: Roke Telkom introduces Rokespot Vouchers to simplify access to their Wi-Fi in Kampala
---
How to use the Roke Surf Voucher
If you return after some time, you can simply connect and the system will automatically recognize that your computer (IP) still has time. You can alternatively use the previous Roke Surf Card details you received after payment.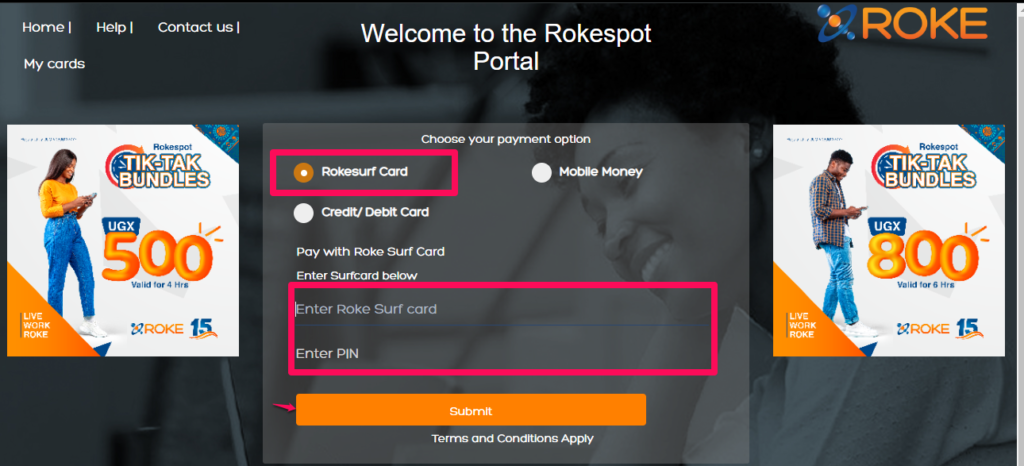 Alternatively, you will be shown how much time you still have once you reconnect.

Vouchers are usable at all our Rokespots as long as they are valid. If you have further questions regarding Rokespot, you can hit this link directly for more information.
Advertisement - Continue reading below
Conclusion
Connecting to Roke Telkom WiFi is a simple process that requires just a few easy steps. By following the steps outlined in this article, you will be able to connect to Rokespot WiFi and enjoy fast and reliable internet connectivity. If you encounter any issues while connecting to Roke Telkom WiFi, don't hesitate to contact their customer support for further assistance.
If you have found this article helpful, do leave us a feedback message in the comment section. You can also subscribe for more content like this.