Roke Telkom is one of Uganda's leading providers of internet connections. One service the company offers its customers is Roke Fiber to the Home (Roke FTTH): an internet connection delivered via fibre-optic lines directly into their homes. Using fibre internet is a great option if you want the fastest possible unlimited internet connection, but it comes at a price. In this article, I will discuss the Roke FTTH packages and how much each costs.
According to Roke Telkom, the Roke FTTH internet isn't capped and offers unlimited internet up to 100Mbps. There are five packages under Roke FTTH: Standard, Extra, Turbo, Elite and Ultra. Let's dive into the details of each package.
Advertisement - Continue reading below
| Package | Standard | Extra | Turbo | Elite | Ultra |
| --- | --- | --- | --- | --- | --- |
| Price | UGX 130,000 | UGX 170,000 | UGX 235,000 | UGX 329,000 | UGX 508,000 |
| Speed | 5Mbps | 10Mbps | 20Mbps | 40Mbps | 100Mbps |
---
Related Articles:
How to apply for Roke Home Fiber
The availability of Roke Telkom is limited, so you need to confirm if they have coverage in your area before you can apply for a connection. On the Roke Telkom website, you can view the coverage map.
Visit https://www.roketelkom.co.ug/roke-ftth and select the package of your choice.
Fill in the contact form asking for your name, contact details and address.
A team from Roke Telkom will contact you, do a site visit then confirm if it is within their coverage area.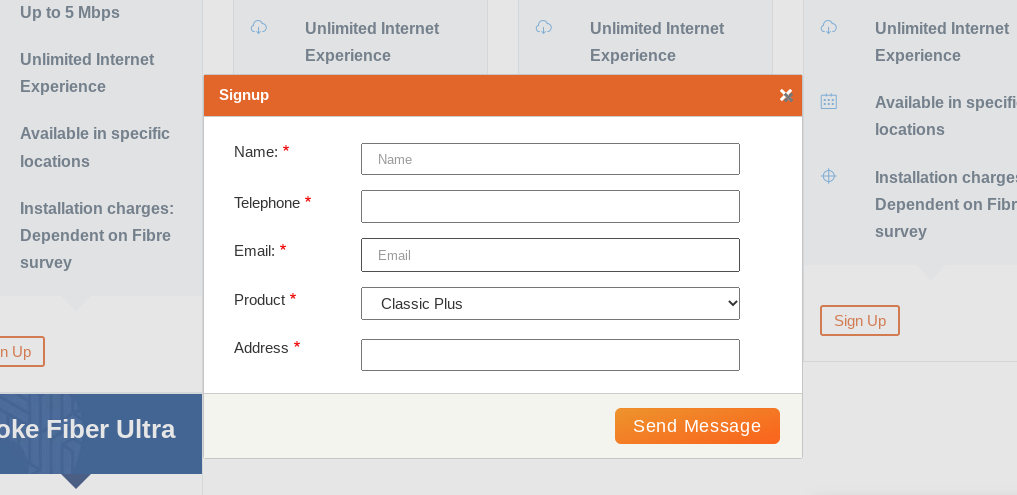 Note: Installation charges depend on the area, but the prices start at UGX 100,000.
One of the biggest advantages of fibre over regular internet connections is the speed. If you are a heavy media user, fibre is definitely your best option here. The speeds are just so much higher than anything else out there, as it will allow you to do high-performance work like video and file sharing with minimal loading time.
If you are considering switching to Roke Telkom, we hope this article has been helpful in your decision-making process. Do you have any questions regarding fibre internet services in Uganda? Let us know in the comments section! If you want more information about Roke Telkom, please visit their website: http://www.roketelkom.co.ug/.
Advertisement - Continue reading below