The Covid-19 pandemic has demonstrated to us how important the internet is. For us to continue our normal lives, we need good internet connectivity for remote work, online learning, shopping and entertainment. In Uganda, the vast majority of people still rely on mobile internet — that is 4G LTE — which unfortunately couldn't stand up to the exponential demand of internet access. Before switching to MTN Uganda, I was already using Liquid Telecom Microwave unlimited internet for my needs.
MTN Uganda is a leader in Mobile 4G LTE internet. But, 4G just can't keep up with your home or office internet if you have several devices connected. At home, I have an average of about 7 devices including the Kid's tablet, my work laptop, smartphone and Smart TV all connected to the internet at any one time. Imagine buying MBs for each of those devices. This is why MTN is investing heavily on Home Fiber unlimited internet.
Advertisement - Continue reading below
Dubbed WakaNet Pro (not to be confused with WakaNet Max), MTN's Home Fiber internet solution joins Simba and Zuku as one of the unlimited home fiber internet packages. MTN recently had an IPO listing on the Uganda security exchange. In the prospectus, infrastructure and network upgrades is one of the Telco's biggest expenses. MTN is rolling out Fiber network across the country, so availability of this service is dependent on whether the fiber cable is within your neighborhood or not.
Related post: Top Uganda Home unlimited Internet 2021 edition
Applying for MTN Home Fiber Internet
To apply for WakaNet Pro, you have to use their MyMTN mobile app, select buy, scroll down and choose WakaNet PRO to proceed. To request the service, ensure you are in the actual location where the service is to be installed. MTN will send a team to carry out surveys to confirm that they can deliver internet to your home. If everything checks out, you'll be required to pay installation fees of Ugx 100,000 and a monthly subscription plan via MTN Mobile Money. The standard package goes for Ugx 195,000 for upto 20Mbps and Premium plan which goes for Ugx 295,000 for 40Mbps.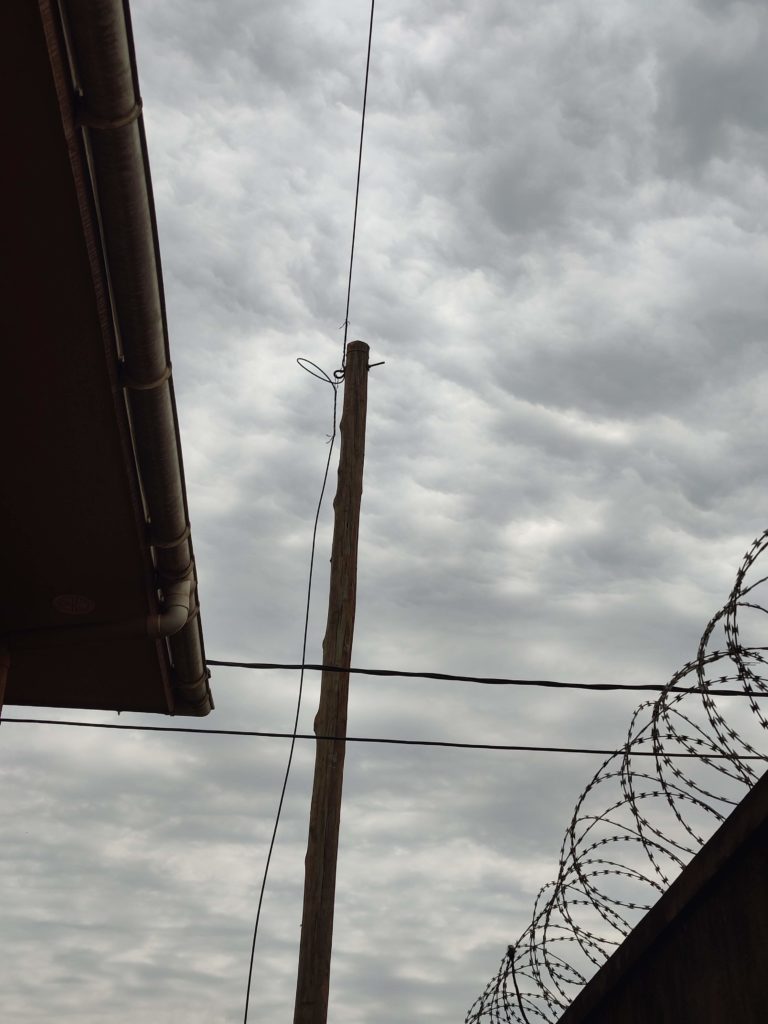 MTN promises this whole process takes about 14 days, but it took me at least a month to get everything done. Because there's some laying of poles and cable work, you might have to give you landlord a headsup before the team proceeds unless of course you're staying in your own house.
How it works
First things first, there's no sim card involved. The Fiber cable typically terminates to a WiFi router. For my case, it's a Huawei EchoLife HG8245H5 which is single band WiFi 4 (802.11n) supporting only 2.4GHz band. So your devices connect to the internet wirelessly through WiFi. The router also has 4 Ethernet ports so you can connect to the internet via a standard Ethernet cable. I did expect at least a dual-band WiFi router supporting both 2.4Ghz and 5Ghz bands since the 2.4GHz can quickly get congested making your connection slow. But we shall talk about that in the review. The cables and router remain property of MTN according to their T&Cs even if you paid for installation.
One thing to keep in mind that you won't have internet access when there's a power outage. The equipment unlike your smartphone or MiFi isn't battery powered. So you might want to have contingency internet plan for when there's a power outage. I think MTN being a mobile internet provider could offer some extra mobile data to the number linked fiber service. That way, you've one internet bill to pay with your mobile data being a filler for when you're on the go or when UMEME goes off.
Advertisement - Continue reading below
Anyways, as you would expect from any other Internet Service Provider(ISP), this service comes with a Fair Usage Policy(FUP). Now FUPs are supposed to be exactly what they represent — Fair. Since this internet is shared among a pool of customers, the ISP has policies to ensure everyone gets a fair bit of the shared network bandwidth. MTN is restricting available speeds during the day to a maximum of 12Mbps and 24Mbps for the standard and premium packages respectively. These speeds shoot up to a maximum of 20Mbps and 40Mbps during the night. I did some preliminary tests and indeed I was able to max out at 10Mbps during day time and about 19Mbps in the evening. If you are into torrenting, MTN is restricting you to just 1Mbps and 2Mbps for the two packages.
First impressions
So I have had the service for just two days. It's obviously too early to correctly assess MTN home fiber internet. So my full review will follow in a few weeks. But my initial experience has been great so far. The application and Installation process took longer than I expected though. One month turnaround time is a long period if you're desperately and urgently looking to switch providers. The upside is Installation costs are actually much lower than what I expected. The average market rate is about Ugx 300,000 compared to Ugx 100,000 that MTN is charging. Considering the fact that the field team had to install 4 poles, about 350m of fiber and a WiFi router, I think that's a fair deal.
Now I subscribed to the 20Mbps standard package which costs Ugx 195,000. This is similar to what I was previously paying for with Liquid Microwave unlimited internet. I was paying Ugx 190,000 for the Silver Fibroniks 20Mbps package. So the switch hasn't made a noticeable dent on my monthly internet bill.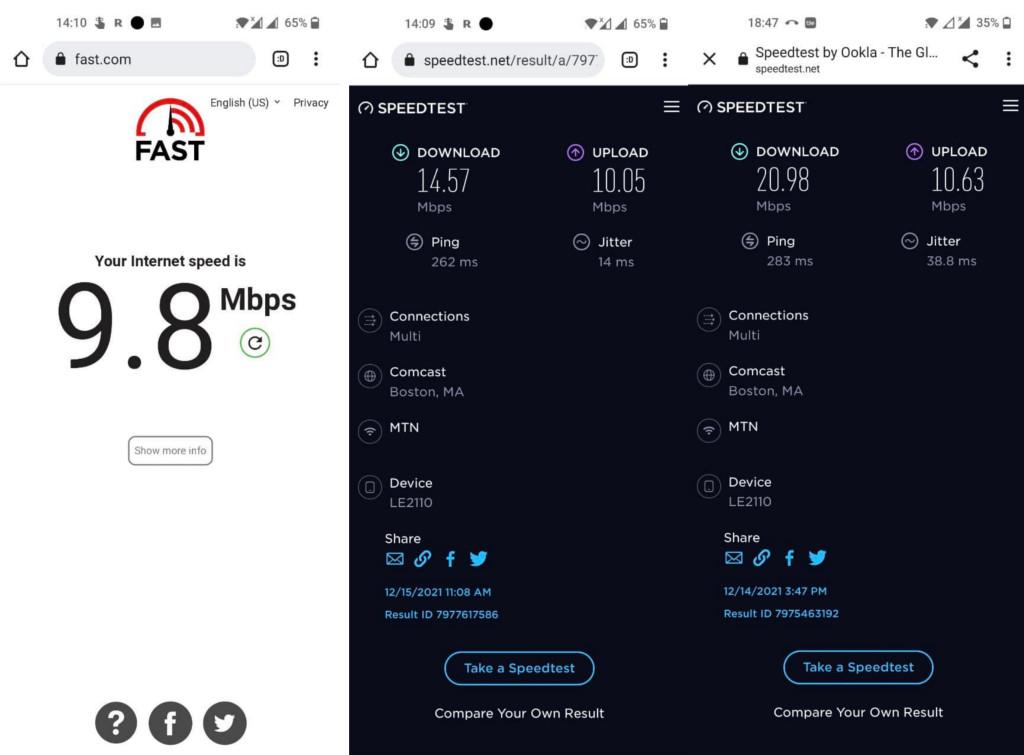 The browsing experience however, is what's important. Internet speeds don't tell much about how good your internet really is, even if it's a good start. So I have been getting a consistent average 10Mbps during day time and about 15-21Mbps during the evening/night hours. I have Netflix, Youtube, Apple TV+ and several other streaming services on the Smart TV. So far, I have not noticed much buffering except when I have to use services through VPN which cuts the speeds to upto half. Even then, there's not much buffering going on. Zoom, Whatsapp, Google Meet calls are smooth. Web pages on my laptop load fast.
So far the experience is great, but it's still too early to conclude. Since this is Fiber, I expect the experience to be consistent to all customers unlike Mobile 4G and Microwave internet which heavily depends on location. Fiber, unlike 4G or Microwave, has a long pole and cables going around. All these might be affected during strong winds and rains. A pole could fall down, a fiber cable might cut. So I am waiting to see how the MTN support team responds to these incidents.
Alright that's it for now. I'll be using MTN Fiber as my primary internet link for another month or two and follow up with a full review. So come back for that. Let me know if you have any comments or questions in the comments below.