Forget voice!  data is now the lifeblood of our smartphones and tablets. But if your data clocks in a matter of days or hours, then you won't be able to keep tabs with what your friends and family are upto. Yes, that FOMO(Fear Of Missing Out) will crip on you and paralyze you.
Don't be afraid. It's easy to tame your smartphone or your network and keep track of your data usage. Before you start, it's important to note that the way third party apps and networks calculate data usage might be different. However, when comparing notes with your provider, there shouldn't be a huge discrepancy.
Advertisement - Continue reading below
On Android Devices
Phones and tablets running Android Ice Cream Sandwich (4.0) and above such as the latest Samsung, HTCs, Tecnos and Huawei have a built-in data monitoring app. The data monitor enables you to keep track of your data usage over Wi-Fi and Cellular or 3G. You can also set data caps beyond which the App simply switches off your data connection. It's also smart enough to let you know which Apps are consuming the most and less data so that you can take the appropriate measures.
You can access it by selecting "Settings" on your Android device and then under 'Wireless and networks', select 'Data Usage'. You can then tweak it according to your preferences.
If you don't like the in-built App from Android, you still have several options from the Google Play Store. Simply go to the Play Store and search "data manager", you'll be presented with a number of options such as My Data Manager, Data Monitor, Data Manager, Data usage among others.
On iPhones and iPads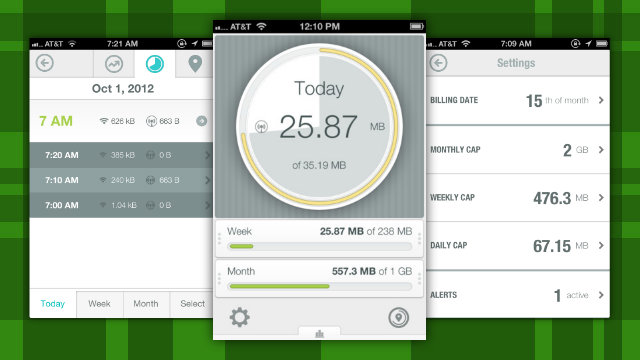 iOS devices too have a built-in data manager that you can use to monitor your data usage. This means you don't have to download a separate app to keep track of your montly data usage.
For iOS 6 or earlier, access the data manager by tapping on Settings -> General -> Usage -> Cellular Usage while if you have iOS 7, tap Settings > Mobile Data/Cellular Data and you'll see how much data you have used so far.
Advertisement - Continue reading below
Like Android, there are a number of options to choose from from the App Store in case you are not pleased with the in-built data manager. You can choose from DataMan Next that goes for $0.99, DataWiz which is free, Onavo Extend again and Data Monitor also free.
Windows Phone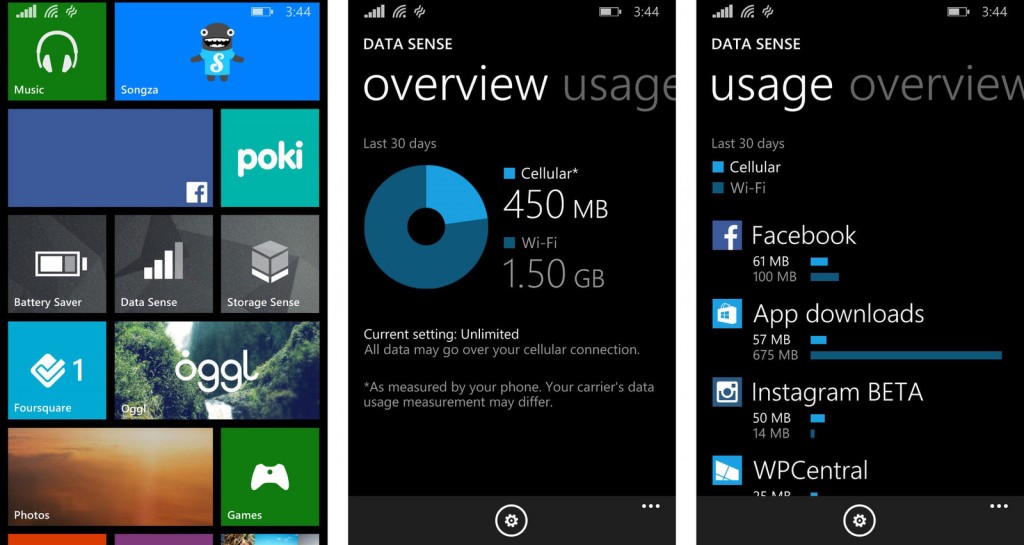 Starting with Windows Phone 8.1, Windows Phone users also now have an in-built data monitor called Data Sense. Like other data monitors, you can tweak data usage and optimize it to your preference. Data Sense can be accessed from either the Apps list or  under Settings. To access Data Sense, from the start screen, simply swipe from right to left to get to the Apps list and scroll to the Data Sense app and tap to open or Tap All settings > data Sense to get started.
If you happen to have an older version of Windows Phone, then you can check out the Windows Phone App Store for alternatives.
Now you can keep track of your data usage, tone down those Apps that are hogging the most data and hopefully cut down on your data bill.
Images via pixgood.com, Onyait Odeke Phone, Lifehacker, Windowshone.com