SafeBoda, one of the leading ride-hailing apps in Uganda, has recently introduced SafeBoda Plus and Saver, its Boda Boda ride option on the SafeBoda app. This exciting addition aims to provide customers with a broader selection of affordable and high-quality transportation choices while also offering enhanced earning opportunities for SafeBoda's driver community.
With the Plus Ride option, customers can enjoy an elevated experience with several additional benefits. These include an insurance cover provided by Liberty General Insurance Ltd in the unfortunate event of an accident, highly experienced riders, clean and tidy vehicles equipped with passenger helmets and hair nets, advanced GPS navigation skills, and excellent road safety practices.
Advertisement - Continue reading below
In addition to the Plus option, SafeBoda is also introducing a Saver ride option. This alternative provides a more affordable choice, allowing customers to enjoy the trusted services of SafeBoda at a lower price point. Although the names differ, both options adhere to SafeBoda's core values of delivering high-quality service.
Ricky Rapa Thomson, Co-Founder and Director of SafeBoda, expressed his excitement about the launch, stating,
"We're thrilled to be launching our Plus and Saver ride options on the SafeBoda app. These new services are an important step towards fulfilling our mission to make transportation safer and more affordable for everyone in Africa with just a click of a button."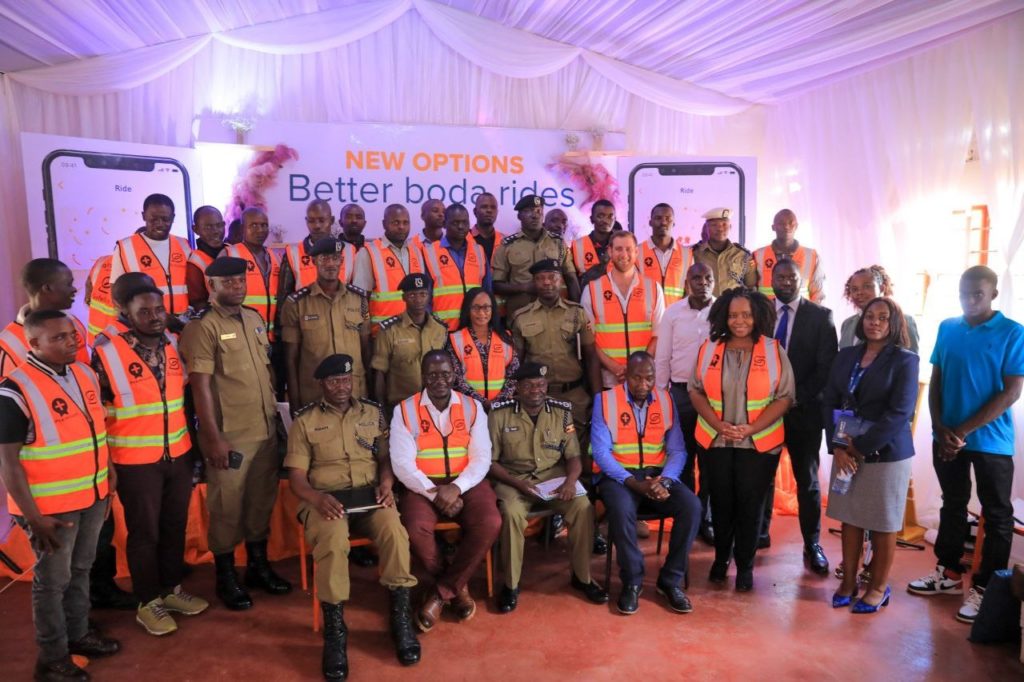 The launch event was attended by Kampala Metropolitan Commander Stephen Tanui, who commended SafeBoda's commitment to ensuring the safety of its drivers and customers on the road. He acknowledged the company's efforts to ensure driver compliance with traffic regulations and road usage.
---
READ ALSO: The Top 5 Features We Can't Wait for SafeBoda to Launch on SafeCar
---
Differences Between SafeBoda Plus and Saver
Here are the main differences between the SafeBoda Plus and Saver: With the SafeBoda Plus, here are the top features of the Plus ride option.
Advertisement - Continue reading below
Top-rated drivers
Hairnets for cleanliness
Good navigation skills
Insurance coverage
Safety and quality assured
Slightly higher price compared to the Saver ride option
How to Order For a SafeBoda Plus or Saver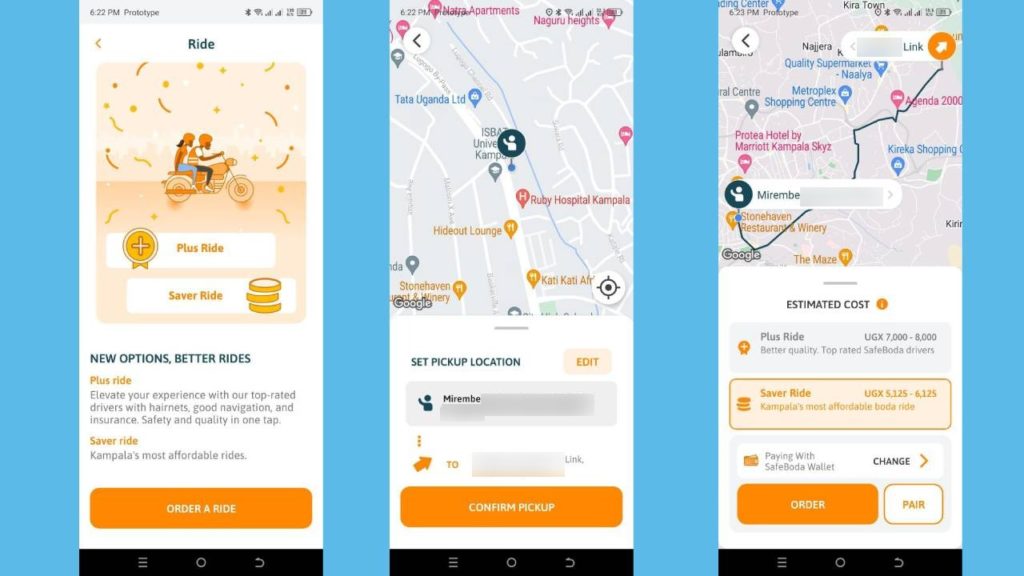 To use the new plus or saver ride option. You will need to first update your app to the latest version. This particular version was rolled out on May 19, 2023.
After updating the app, order a SafeBoda as you normally would.
Confirm the pickup location and destination.
Before placing your order for a boda boda, you will see the option to choose between Plus Ride and Saver Ride under the estimated cost. What I have noticed is the Plus Rider option was the same price for my daily commute, the Saver Ride option is slightly discounted and cheaper.
SafeBoda has consistently demonstrated its commitment to improving transportation safety and accessibility throughout Africa, and the introduction of the Plus ride option reaffirms this dedication. By providing customers with more affordable and high-quality transportation choices, SafeBoda is revolutionizing how people move within their communities.
Would you like us to review the differences between the Plus and Saver ride options? Let us know in the comment section so we delve into it and share with you an in-depth comparison.