MobileGPT has brought a revolutionary change to your everyday WhatsApp conversations by seamlessly integrating the powerful GPT3.5-turbo and GPT-4 OpenAI models. This ChatGPT integration empowers WhatsApp users with various added functionalities that enhance productivity, creativity, and information access.
In this article, we will explore how MobileGPT transforms your WhatsApp experience by enabling you to generate AI documents, images, create reminders and notes, generate research reports, and complete website summaries.
Advertisement - Continue reading below
What MobileGPT Can do?
The official website lists document interaction and creation which we did not prove and therefore concluded on the following;
Generate AI content including short stories, etc.
Create WhatsApp Notes
Generate Research Reports
Create Website Summaries
Getting Started with Mobile GPT
Getting started with MobileGPT is a straight process and here are the steps to integrate ChatGPT in your conversations.
Step 1: Head over to the official website
Step 2: Hit the Chat with MobileGPT button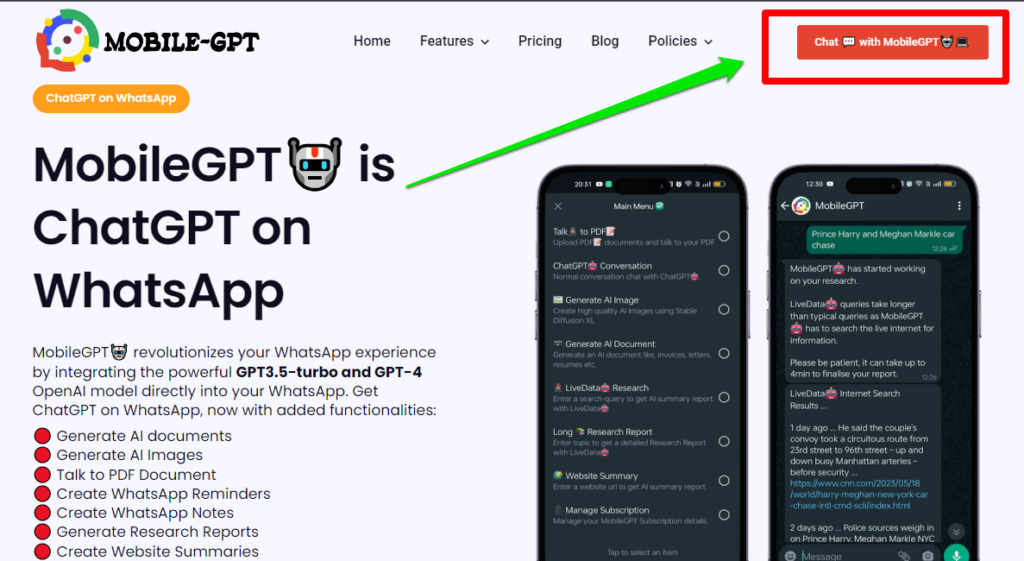 Step 3: Launch your WhatsApp.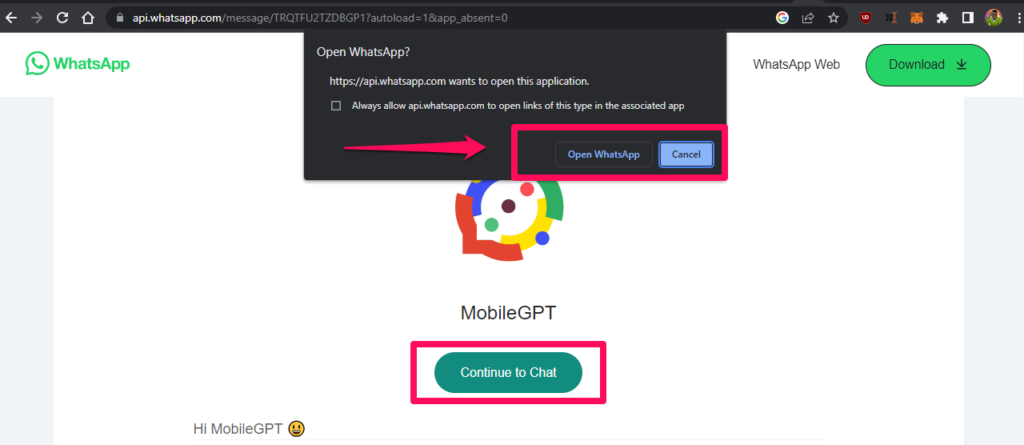 Step 4: Initiate the bot by starting the conversation.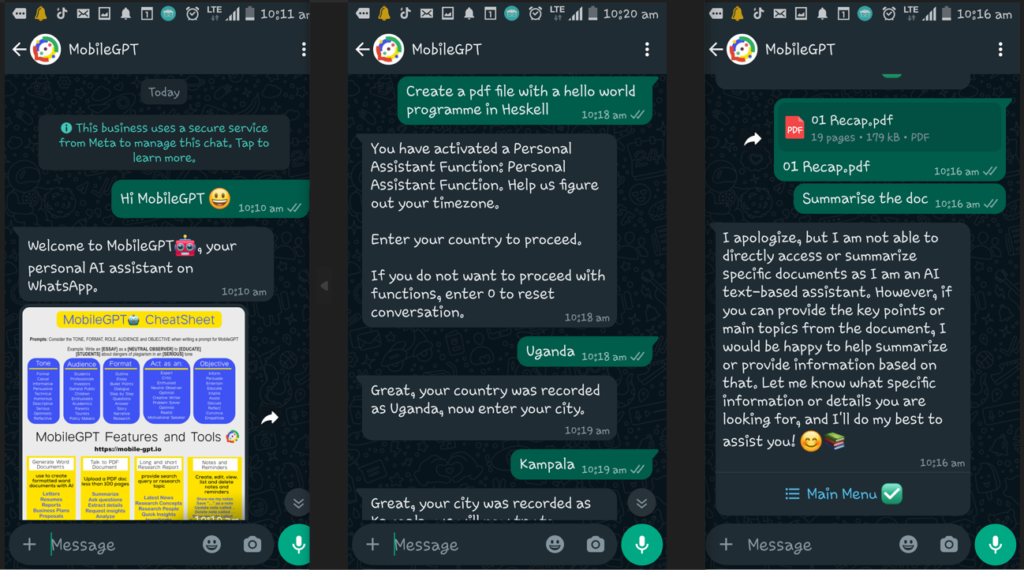 Step 5: You can activate Personal Assistant Function (PAF) with some commands in the screenshot below.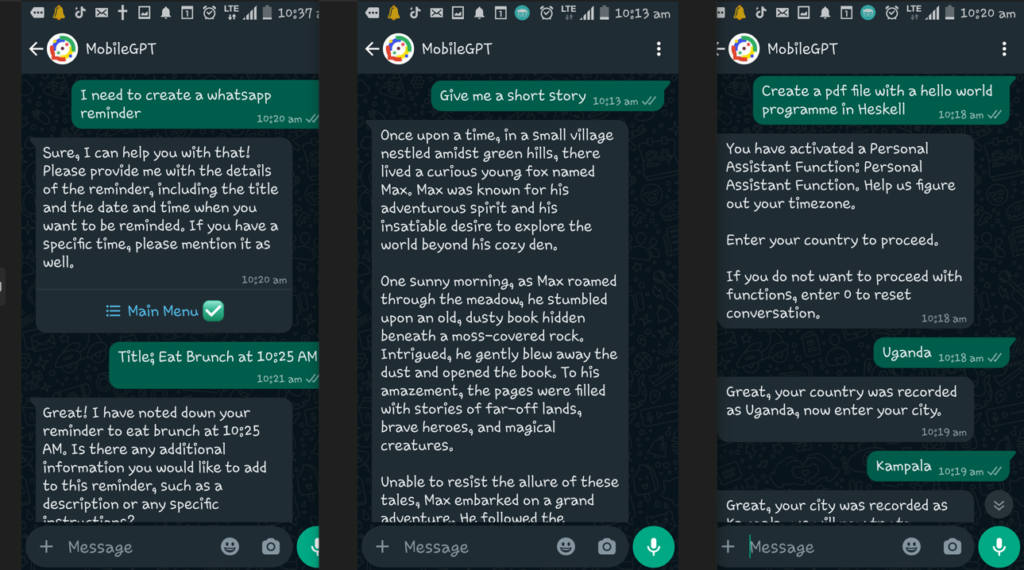 Conclusion
Integrating ChatGPT with WhatsApp opens up a world of possibilities for enhanced communication and productivity. Experience the transformative power of MobileGPT and unlock the full potential of AI in your WhatsApp conversations today.
There are other tools that you can leverage to achieve the same and we shall be updating you in later posts. Do let us know in the comment section if you have successfully connected MobileGPT to your WhatsApp.