The world of artificial intelligence (AI) is constantly evolving, and Apple Inc. is making strides to be at the forefront of this technological revolution. Recent reports have shed light on Apple's development of AI tools, including an AI chatbot referred to as "Apple GPT." Here's what we know about Apple GPT so far:
1. The Development of Apple GPT:
Apple is quietly working on its own artificial intelligence tools, including a language model-based chatbot known as "Apple GPT." This chatbot aims to compete with similar offerings from tech giants like OpenAI's ChatGPT and Google's Bard.
Advertisement - Continue reading below
2. The Ajax Framework:
To develop large language models like ChatGPT, Apple has created its own framework called "Ajax." This framework aims to unify Apple's various machine-learning development initiatives, providing a foundation for building powerful language models. Ajax is built on Google's Jax machine learning framework and runs on Google Cloud.
---
Related: What are LLMs (Large Language Models) as Used in AI
---
3. Internal Testing and Product Prototyping:
Apple has internally tested the Apple GPT chatbot, utilizing it for product prototyping and development purposes. Engineers within the company have access to this chatbot, and it has been instrumental in creating AI-related improvements to search, Siri, maps, and other features.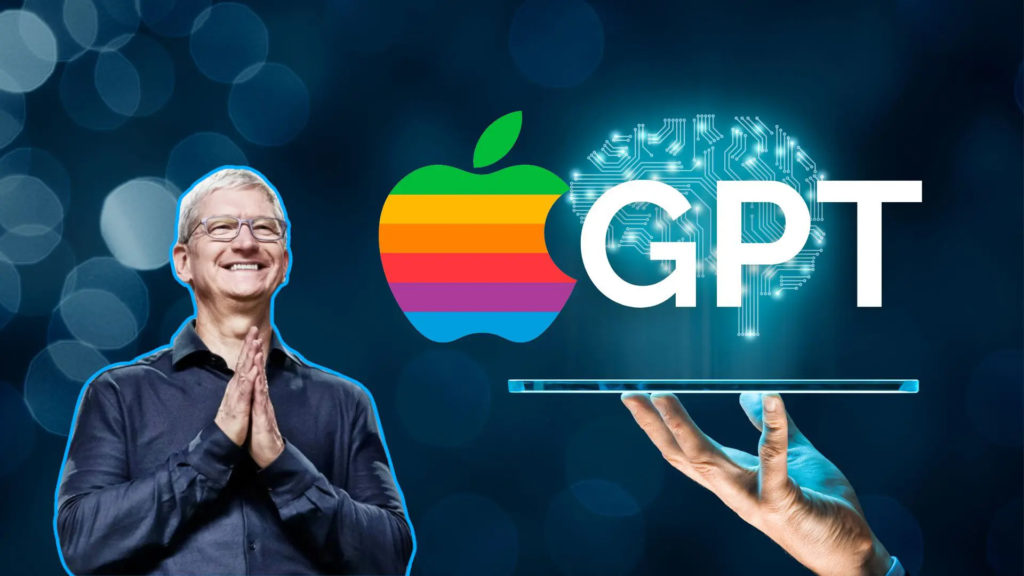 4. Competition and Consumer Features:
Apple's foray into AI tools and chatbots is seen as a move to compete with industry leaders in AI technology. The company is reportedly considering releasing new AI features for consumers in the future, making AI integration a priority for Apple.
5. A Strategic Move:
By developing Apple GPT and its underlying framework, Ajax, Apple is positioning itself to harness the potential of generative AI. As AI continues to transform how people interact with technology, Apple aims to stay at the forefront of this paradigm shift and offer innovative AI-based solutions to its customers and the ecosystem.
---
Related: Apple Vision Pro: A New AR Headset from Apple
Advertisement - Continue reading below
---
Conclusion
While details about Apple GPT's consumer release and its potential features remain undisclosed, it is evident that Apple is actively investing in AI technology to stay competitive and offer cutting-edge solutions to its user base. As the field of AI continues to evolve, Apple's strategic move into the AI chatbot space sets the stage for exciting advancements in the near future.