Samsung has announced that the much anticipated Galaxy Unpacked Event is finally going to happen on the 26th of July. The Galaxy Unpacked is an event where Samsung unveils its latest devices. These devices include the Galaxy series of smartphones, foldable devices (Galaxy Z Flip 5 and Fold 5), smartwatches, and more. During this event, we expect to see new iterations of devices in the Galaxy Z Fold and Galaxy Z Flip lines, as well as new wearables.
It is no news that Samsung is by far the dominant brand in the foldable device market. And the tech giant is constantly innovating to ensure it remains dominant. The Galaxy Z Flip series is currently in its fourth generation, and Samsung has confirmed that the fifth generation of this series will be unveiled at this event.
Advertisement - Continue reading below
While we shouldn't expect to see major upgrades in areas like the design, there are a few other areas that we expect to see significant improvements in. They include display tech, hinge tech, cameras, improved software, and more.
In this article, we will talk about everything you should expect from this device when it is unveiled.
---
Related: What to Expect From the Samsung Galaxy Z Fold 5
---
Galaxy Z Flip 5: What to Expect
External Display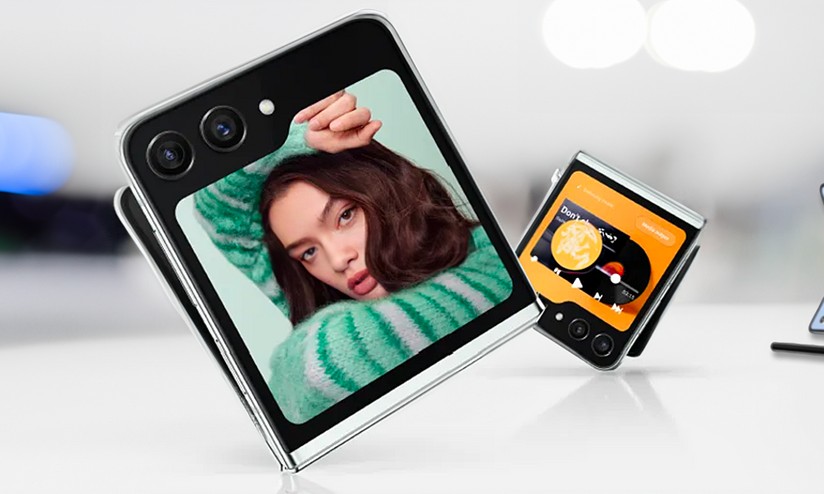 The Galaxy Z Flip 5 is said to be coming with a major update this time. That is an external display. Since the introduction of the first generation of the first foldable, Samsung has stuck with the small cover outer display that only allows you to have certain widgets and information at a glance, without interaction.
Surprisingly, brands like Motorola in the foldable device market introduced this feature years ago. For instance, Motorola's Razr Plus offers a 3.6-inch cover display that lets its users run major apps without having to unfold the phone.
Now that Samsung is finally adding this feature to its Galaxy Z Flip line, rumors have it that the outer display on the Galaxy Z Flip 5 will be a 3.4-inch cover screen. It is also expected that this outer display will be interactive; letting users interact with major apps without unfolding the phone.
Advertisement - Continue reading below
Design, Hinge, and Software
We hear that the main display of the Galaxy Z Flip 5 could feature a 6.7-inch FHD+ AMOLED display with a 120Hz refresh rate. We expect to also see a dual rear camera lens (50MP primary sensor and a 12MP ultrawide-angle sensor), and a single 12MP selfie camera in the main display.
This device will most likely be powered by the Qualcomm Snapdragon 8 Gen 2 chipset, and supported by an 8GB RAM and up to 256GB of storage. Other updates we might see include a fingerprint sensor and a new hinge technology.
In conclusion, if you plan to purchase the Galaxy Z Flip 5, you should note that the last two generations of the Fold (Galaxy Z Flip 3 and Galaxy Z Flip 4) were launched at $999. We expect Samsung to maintain the same price for the upcoming Galaxy Z Flip 5.